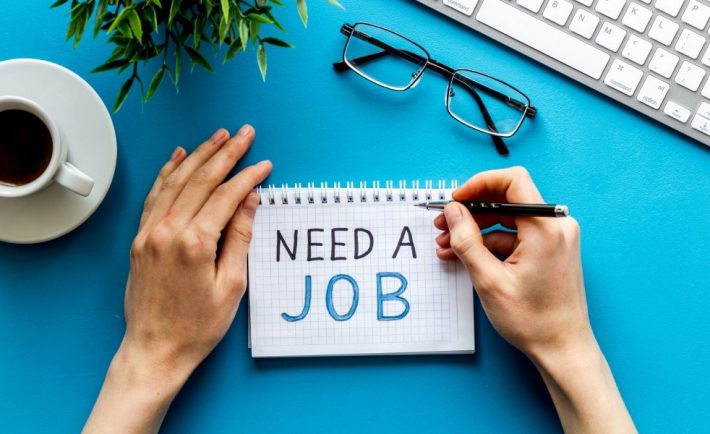 Image Credits ResumeWriter.SG
Do you know that it is wise to speak only about your strengths during an interview? Unless the interviewer asks you to list down your weaknesses, it's better to stick to the positive side of things.
Also, if you think you're up for a job but seem to be under-qualified for it, you should still go for it! Craft a cover letter unique to the company and make sure you list down the reasons why you think you will make a great fit for the position you're applying for.
Today, we will take a look at some vacancies at OCBC Bank, FairPrice, and Singapore General Hospital.
#1: OCBC Bank – OSPL Customer Service (SGUnited Traineeships)
OCBC Bank was formed in 1932 from the merger of three local banks. It is now the second-largest financial services group in Southeast Asia by assets and one of the world's most highly-rated banks. Recognized for its financial strength and stability, OCBC Bank is consistently ranked among the World's Top 50 Safest Banks by Global Finance and has been named Best Managed Bank in Singapore by The Asian Banker.
OCBC Bank and its subsidiaries offer a broad array of commercial banking, specialist financial, and wealth management services, ranging from consumer, corporate, investment, private and transaction banking to treasury, insurance, asset management, and stockbroking services.
Their key markets are Singapore, Malaysia, Indonesia, and Greater China. It has more than 540 branches and representative offices in 19 countries and regions. These include over 280 branches and offices in Indonesia under subsidiary Bank OCBC NISP, and over 90 branches and offices in Mainland China, Hong Kong SAR, and Macau SAR under OCBC Wing Hang.
Remuneration: S$2,500 monthly
Job Qualifications
Customer-oriented with good oral and written communication skills

Effective interpersonal skills with both internal stakeholders and customers

Desire to help others with patience and empathy

Meticulous and able to think critically to solve problems

Able to multitask and manage time effectively

Self-motivated and able to work under pressure

A good team player with commitment and initiative

Enthusiastic, with a passion for self-improvement
Key Responsibilities
Understand customer behaviours and needs to improve their experience continuously through enhancement projects

Uphold service standards by ensuring prompt replies on service requests and deliver consistent quality

Manage assigned projects to deliver change management, quality assurance, and customer satisfaction

Attend to account-related requests via multiple channels
How to apply?
Apply and view the job post in full here.
#2: FairPrice – Senior Executive (Customer Service)
NTUC Fairprice is one of Singapore's largest grocery retailers. It's a place where we shop for a wide range of household products from fresh produce to quality wines, home care essentials, and more. If you've been living in Singapore for the bulk of your life, FairPrice should be a familiar brand name to you.
Remuneration: S$3,400 to S$3,900 monthly
Job Qualifications
Bachelor's degree preferred but other qualifications with relevant experience will be considered

Professional supply chain and customer service certifications will be an added advantage

Prior order management experience and at least 3 years' experience handling consumer customer accounts with full-cycle customer account responsibility, preferably in a retail or consumer packaged goods environment

Understanding of returns, rejects & reverse logistics process, and basic business finance

Previous experience directly communicating with customers in person, over the phone, and by e-mail

SAP Experience & EDI experience in relation to order processing

Proficient written and verbal skills

Excellent problem-solving skills and desire to find a resolution to an inquiry

Experience using vendor replenishment systems with data management skills will be an added advantage

Aptitude for managing multiple tasks, adjusting priorities to adapt to changing customer demands while maintaining a sense of urgency

Outstanding interpersonal and communication skills needed to develop strategic relations with the accounts and collaborative relationships with internal teams

An analytical, self-starting individual who will work to proactively find areas of improvement to maximize sales and turns while creating awareness around any operational issues and/or opportunities
Key Responsibilities
This position is responsible for achieving customer service satisfaction in actions related to order management, order capture, discrepancy (claims, returns & refusals), and account payable/receivable management for customers.
Order Management:
Manage customer orders from inception to delivery and through the entire order-to-cash cycle

Maintain price discrepancies in relation to order management

Administer return processing & credit/debit price adjustment

Expedite and track customer orders – answer inquiries and resolve logistics issues

Take corrective actions to resolve customer issues or order fulfilment inefficiencies

Ensure compliance to all company and business policies and administer all open sales order and ensure appropriate order flow.
Problem Solving:
Communicate with management regarding activities and significant issues related to order management & customer service

Collaborate with sales, finance, logistics, and related functions to proficiently and timely follow up and resolve customers and sales requests/issues

Analyze and evaluate alternative solutions to respond to customer requests relative to lead time expectations, deliveries, product sourcing, and availability, etc.
Logistics:
Maintain strong lines of communication with sourcing and logistics to ensure seamless order processing and execution of standard and special/urgent orders

Understanding of delivery lanes & rates and on-time delivery performance standards
Others:
Partner with account executives to develop, establish, and implement customer programs that improve inventory productivity and meet customer metrics

Work with sales and planning team to achieve fill rate targets across all categories for key accounts
How to apply?
Apply and view the job post in full here.
#3: Singapore General Hospital – Senior Associate Executive / Associate Executive (Research Office)
Singapore General Hospital (SGH) is the first and largest hospital in Singapore. It provides affordable specialist care for patients, training for doctors and other healthcare professionals, and conducts research to bring better care to its patients.
A not-for-profit institution, SGH is wholly owned by the government of Singapore and the flagship hospital of the public healthcare system. SGH is a member of the SingHealth cluster of healthcare institutions.
Every year, the SGH Campus caters to over 1 million patients. With a 10,000-strong workforce, SGH accounts for about a quarter of the total acute hospital beds in the public sector and about one-fifth of acute beds nationwide. 
SGH is also accredited by the Joint Commission International for meeting its standards of safety and quality in healthcare. It is the first in Asia to achieve the Magnet Recognition in 2010 for nursing excellence awarded by the American Nurses Credentialing Center.
Remuneration: S$2,100 to S$2,800 monthly
Job Qualifications
General Diploma with at least 2 years of relevant experience in administrative work

Good command of spoken and written English

Excellent interpersonal, communication, and organizational skills

Proficient in Microsoft Word, Excel, and Power-point

Able to work independently and as a team
Key Responsibilities
Provide secretarial and general administrative support to the team to ensure effective and efficient operation of the Research office.

Be responsible for scheduling meetings with internal and external stakeholders, and managing the Research Director's calendar.

Support workshops, engagement sessions, and other events organized by the Research Office.

Assist with database update and maintenance and report generation.

Support the collation of research grants, CIRB applications, and agreements.

Work with various stakeholders for office maintenance, weekly team meetings, and data compilation.

Play a part in the planning, utilization, and management of resources, consumables and office equipment.
How to apply?
Apply and view the job post in full here.