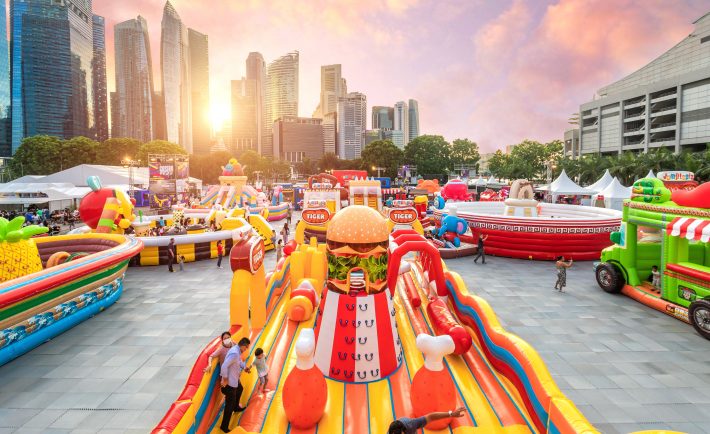 Prepare for an extraordinary cosmic journey as Kiztopia Friends at Jumptopia™ @ GastroBeats, Bayfront Event Space invites you to embark on an exhilarating adventure through the vast expanse of the universe. Immerse yourself in a world of immense inflatable structures with a captivating space theme, designed to transport you to the farthest reaches of outer space.
This extraordinary event offers two distinct play zones, each carefully tailored to cater to the needs and preferences of both toddlers and young teenagers. No matter your age, there's bound to be something exciting for everyone to enjoy. Explore the galaxy by descending from Mark's Rocket Run space station, sliding down a thrilling course that mimics a journey through the stars. Challenge yourself by conquering towering obstacles in Honey's UFO Invasion, and put your bouncing skills to the test on the Martians' Moonwalk, a space-themed trampoline experience that guarantees hours of laughter and fun.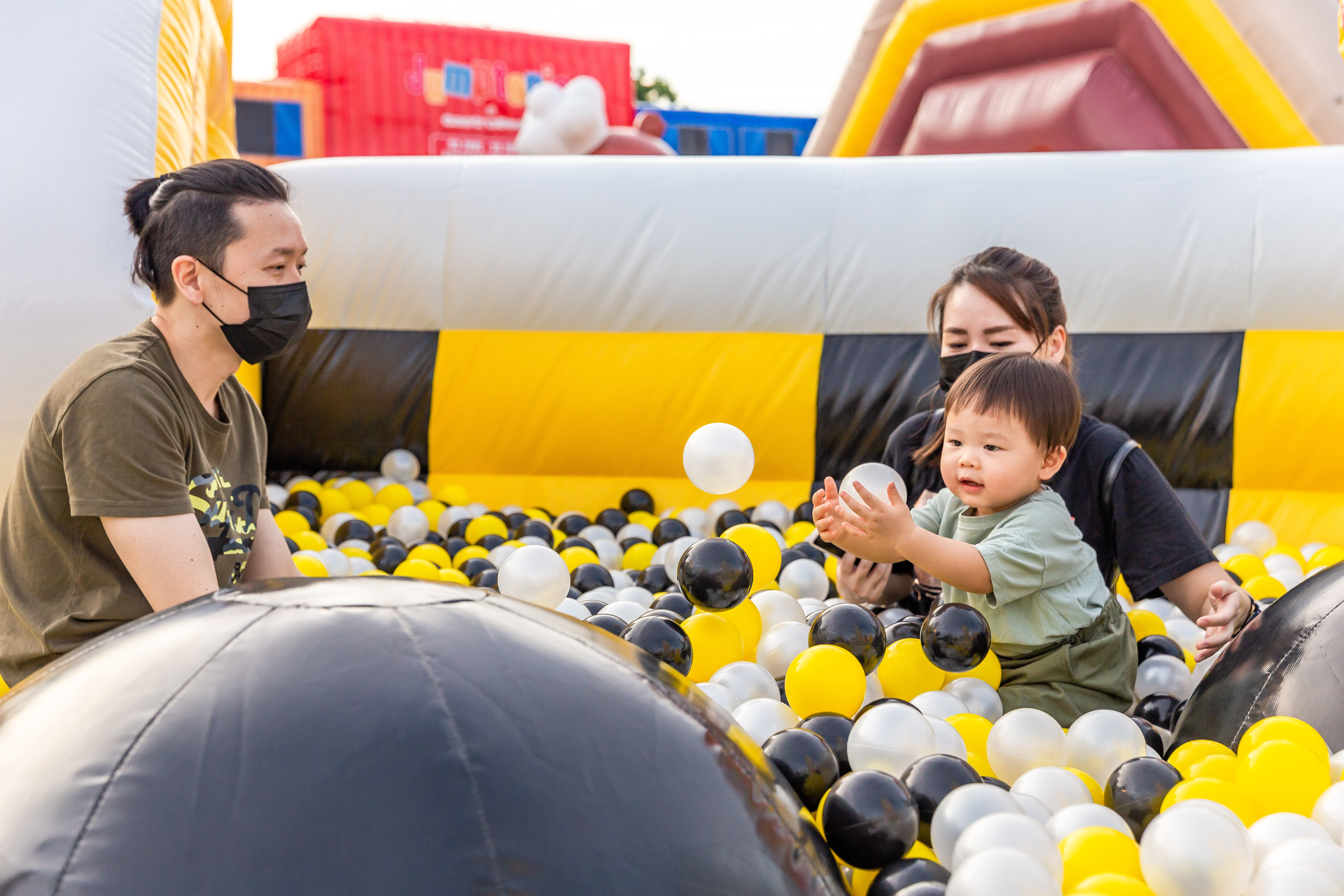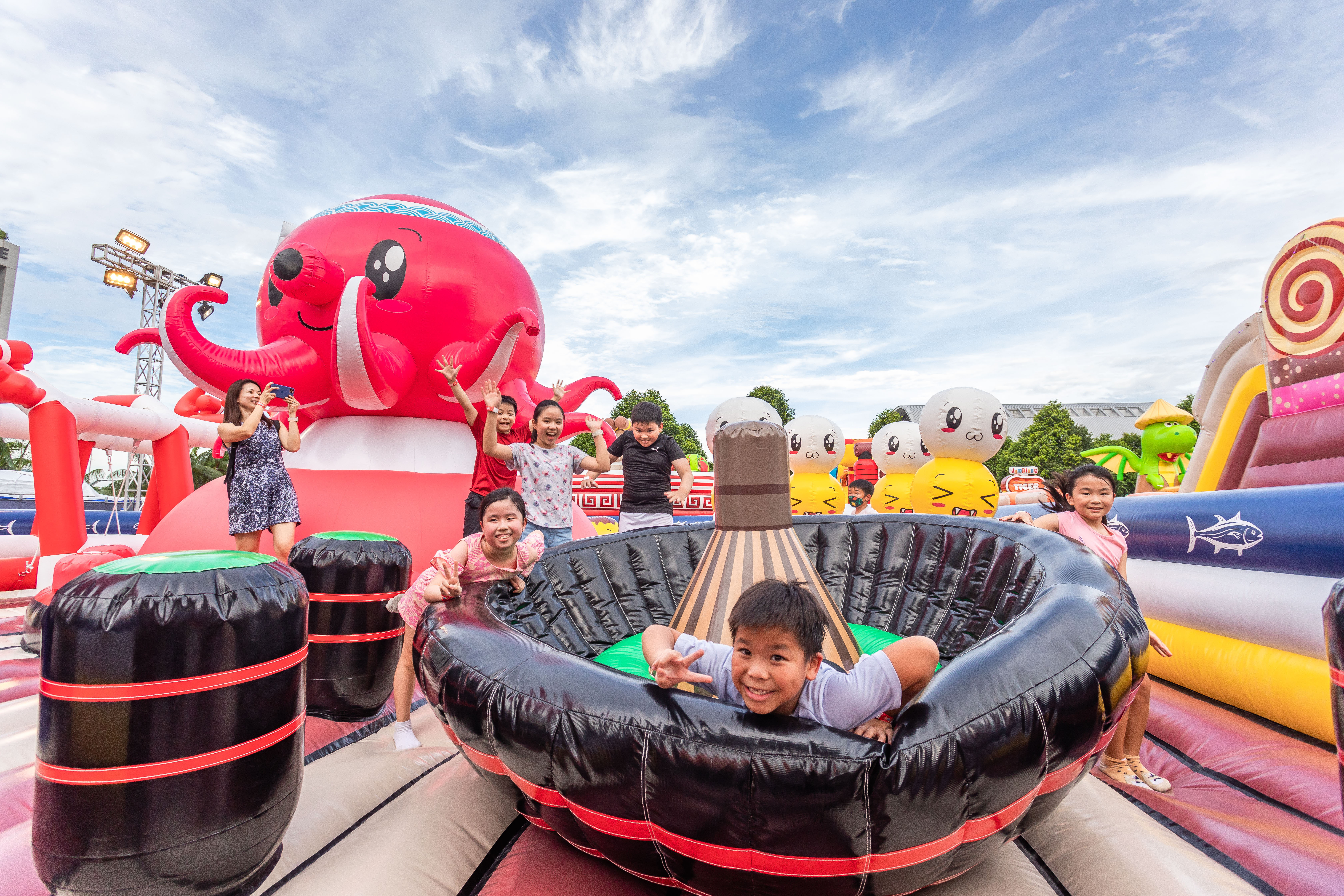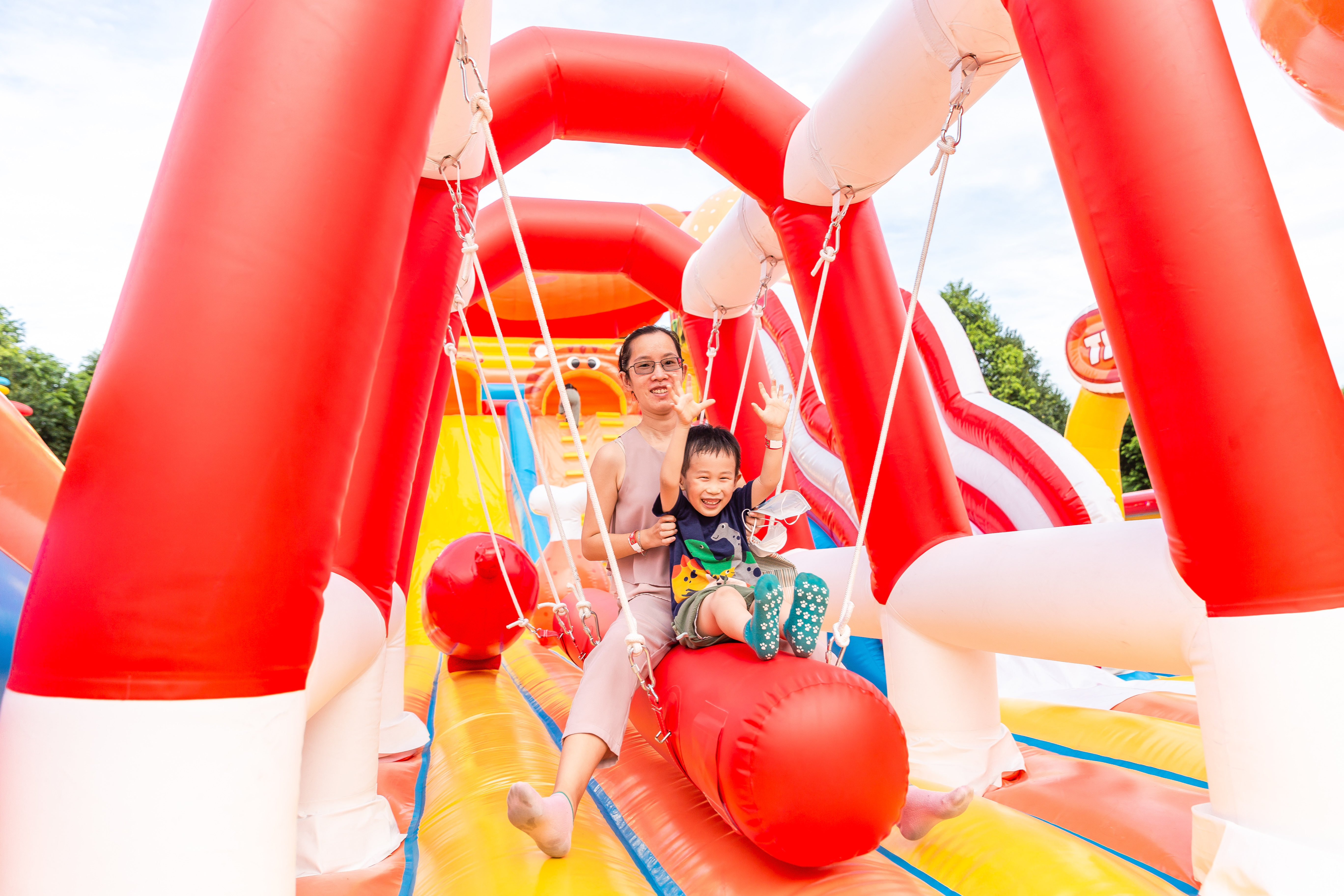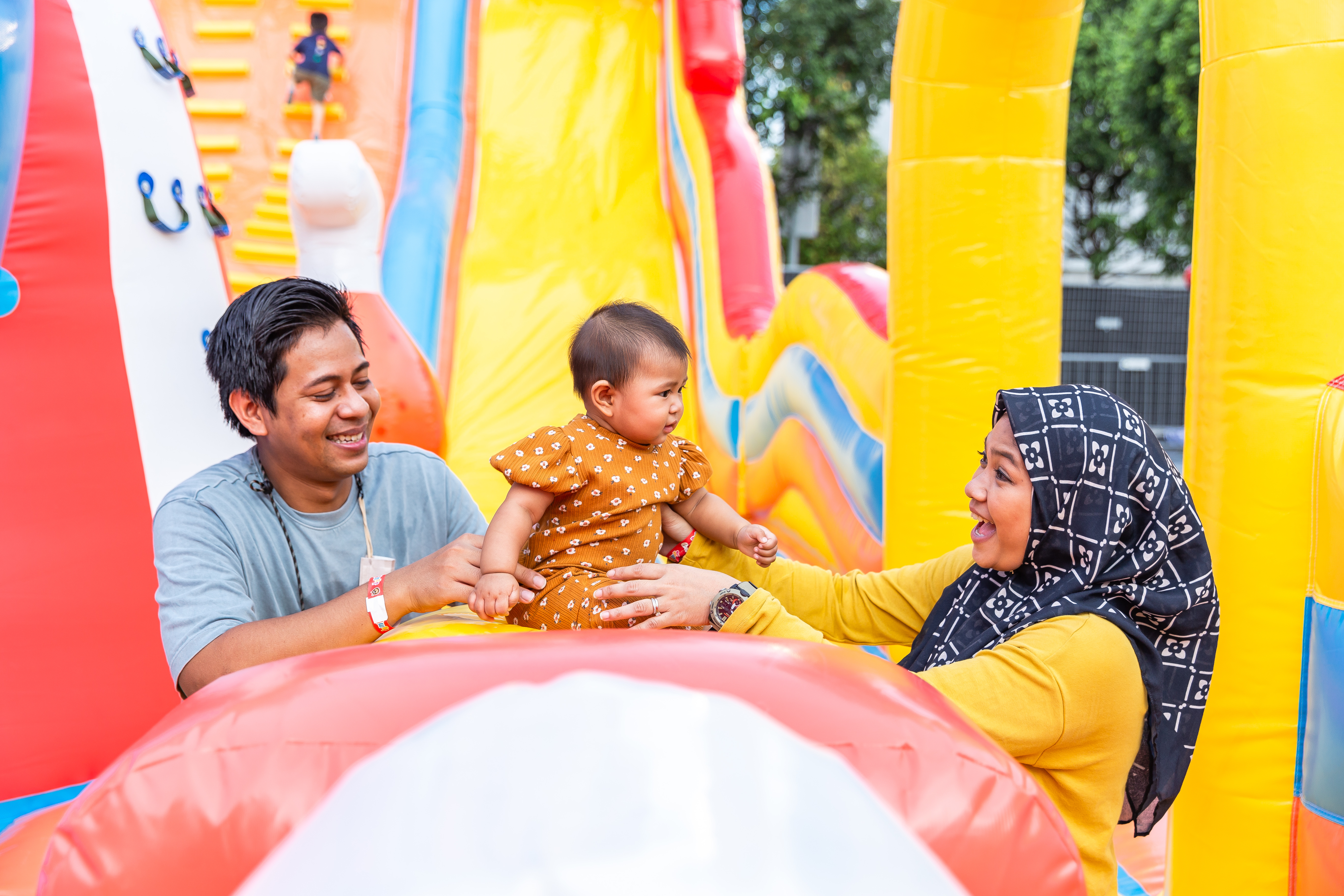 In addition to the exhilarating dry activities, Kiztopia introduces two new water play areas, Raby's Catch and Splash, and Milky Way, perfect for toddlers who wish to engage in delightful water games and have a splashing good time!
Join Kiztopia for a cosmic adventure filled with endless excitement, creating unforgettable memories with your cherished friends and family. Delve into the wonders of two distinct play zones, offering a wide range of enjoyable activities suitable for both young children and teenagers. Experience the thrill of the water play areas at Raby's Catch and Splash, and Milky Way, providing refreshing and entertaining aquatic experiences for all. Glide down from a space station at Mark's Rocket Run or bounce away on the Martians' Moonwalk, indulging in thrilling and gravity-defying adventures. Moreover, embrace the spirit of togetherness at GastroBeats, where you can relish in delectable food, delightful music, and an atmosphere of family-oriented amusement.
Click here to purchase the tickets on Pelago.
---
Bayfront Event Space
01 – 25 June 2023
https://bit.ly/JumptopiaGastroBeats202
3
(Pelag
o)