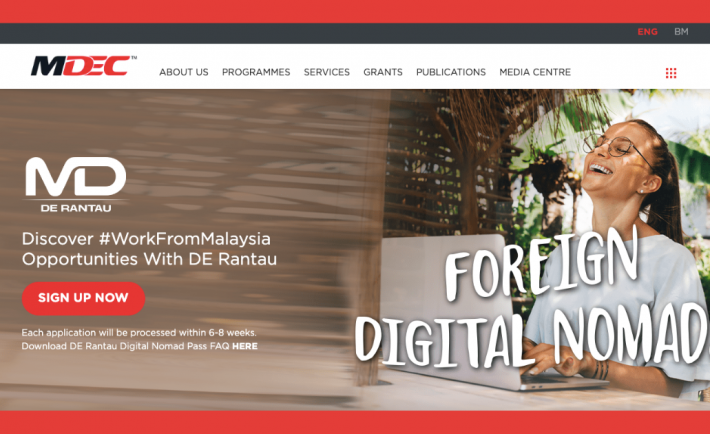 As the digital nomad lifestyle continues to gain traction, more countries are opening their doors to remote professionals.
One such country is Malaysia, offering a unique opportunity for foreign digital nomads to work and explore its culture and landscapes.
Have you heard of the DE Rantau Nomad Pass?
It's a special pass that allows digital nomads to work remotely in Malaysia without the limitations of a typical tourist visa.
If you have not, allow me to walk you through.
What is the DE Rantau Nomad Pass?
The DE Rantau Nomad Pass is an exclusive permit designed for foreign digital professionals seeking to work remotely in Malaysia.
This pass allows you to stay and work in the country for an extended period (up to 12 months), providing you with a unique opportunity to experience all that Malaysia has to offer.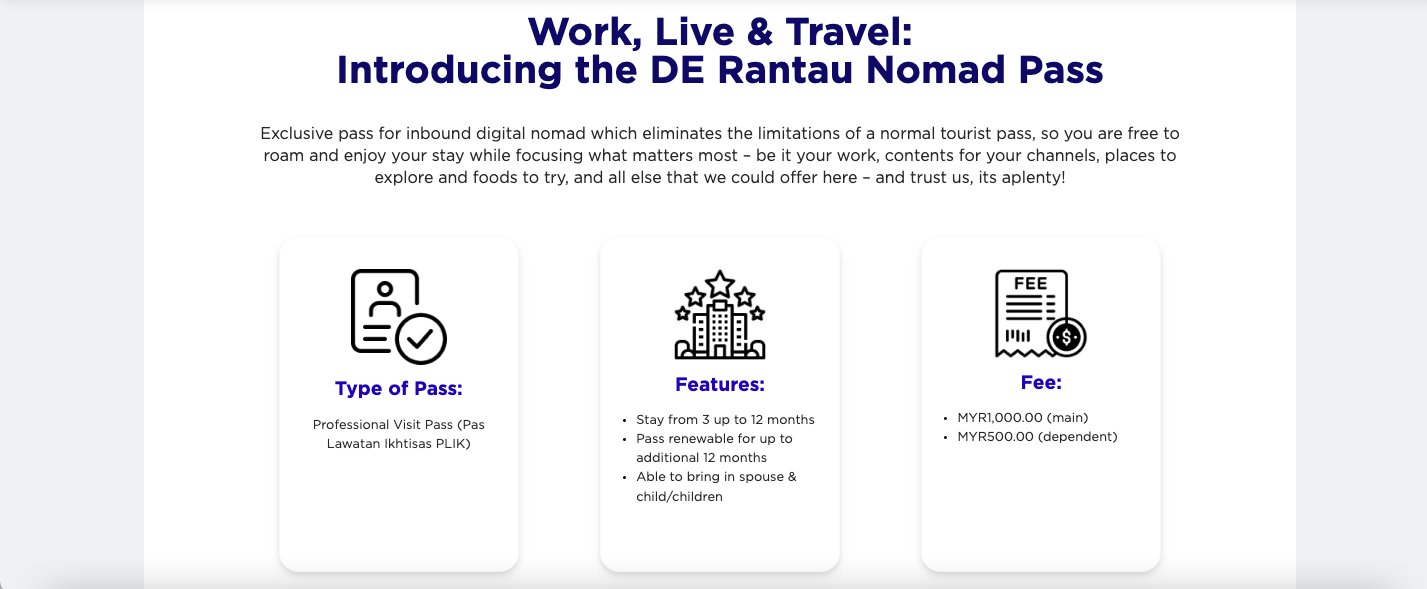 Eligibility criteria
To be eligible for the DE Rantau Nomad Pass, you must either be a remote worker, digital freelancer, or independent contractor over 18 years of age.
Application process
Now that you know the eligibility criteria, let's dive into the step-by-step process of applying for the DE Rantau Nomad Pass:
Step 1: Gather your documents
Before starting the application, make sure you have the following documents ready:
Passport: A valid passport with at least

6 empty pages

and

a minimum of 14 months remaining validity

.

CV: A current CV outlining your work experience and skills.

Bank statement: A

recent 3-month bank statement

demonstrating your financial stability.

Income statement or tax returns: A

3-month income statement

or your

latest tax returns

to verify your earnings.

Contract: A valid project contract or employment contract of at least 3 months or more.

Personal bond (to fill out a required form)

Letter: A statement of good conduct issued by the Singapore government.

Certificate: Your latest graduation cert.

Insurance: A medical one that's valid for use in Malaysia.

Tax: Inland Revenue Board of Malaysia tax registration slip​​
Step 2: Visit the official DE Rantau website
Navigate to the official DE Rantau website to access the online application form.
Step 3: Complete the online application form
Fill out the online application form with your personal and professional information. Ensure you double-confirm all the information and upload the required documents.
Step 4: Submit your application
Once you have completed the online form and uploaded the necessary documents, submit your application and pay the application fee—1060 MYR (312 SGD) per applicant and 530 MYR (156 SGD) per dependant (including a 6% sales & service tax).
The processing time is typically around 6 to 8 weeks.
Step 5: Await application results
You can check your application status via malaysiadigital.mdec.my. If your application is approved, you will receive your DE Rantau Nomad Pass.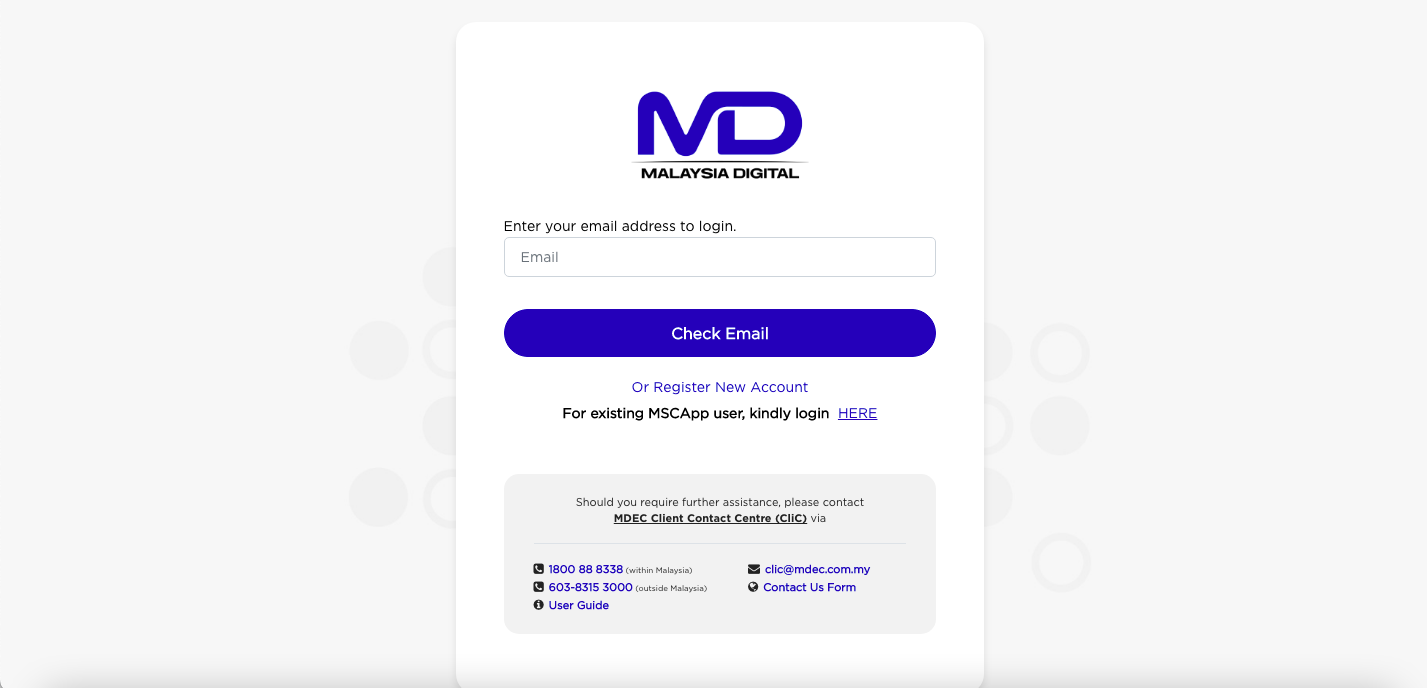 Step 6: Complete the visa process
Upon receiving your approval for the DE Rantau Nomad Pass, proceed to complete the necessary visa process according to the guidelines provided by the Malaysian authorities.
And that's all! The DE Rantau Nomad Pass presents a fantastic opportunity for foreign digital nomads to explore Malaysia's culture and landscapes while working remotely at a more affordable price. By following this step-by-step guide, you can effortlessly navigate the application process and embark on your digital nomad adventure. So, gather your documents and start your application today; Malaysia's ringgit is waiting for you.