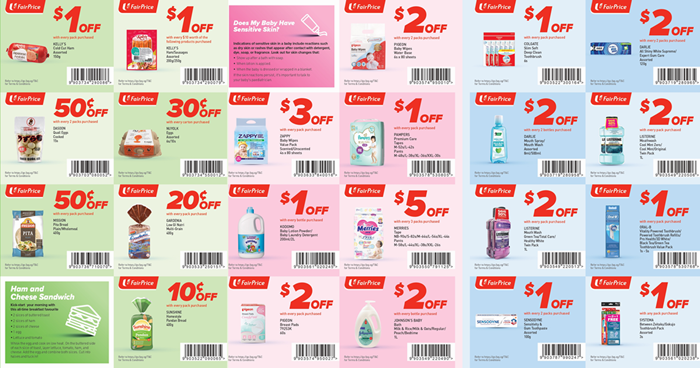 FairPrice Group (FPG) has announced its "Save Every Day" campaign, offering customers an opportunity to save over $2,000 to support its customers during challenging times and to cope with  rising cost of living.
400 Discount Coupons
From 15 June to 13 September, customers will have access to 400 discount coupons on a wide range of daily essentials. These coupons can be used in conjunction with existing promotions, discounts, and member rebates.
Customers  can either collect the physical coupons in-store or activate the vouchers for online purchases through the FPG app.
Click to enlarge
50 Days of Savings Campaign
But wait, there's more! FPG app users have an additional reason to celebrate as they can unlock even more savings through the "50 days of savings" campaign. From 15 June to 3 August 2023, app users can enjoy exclusive discounts on FairPrice Housebrand products, online grocery shopping, and rewards redemption. This extended campaign period provides ample opportunities for customers to stretch their dollar further, making their hard-earned money go a long way.
50 Cents Kopi and Teh Delights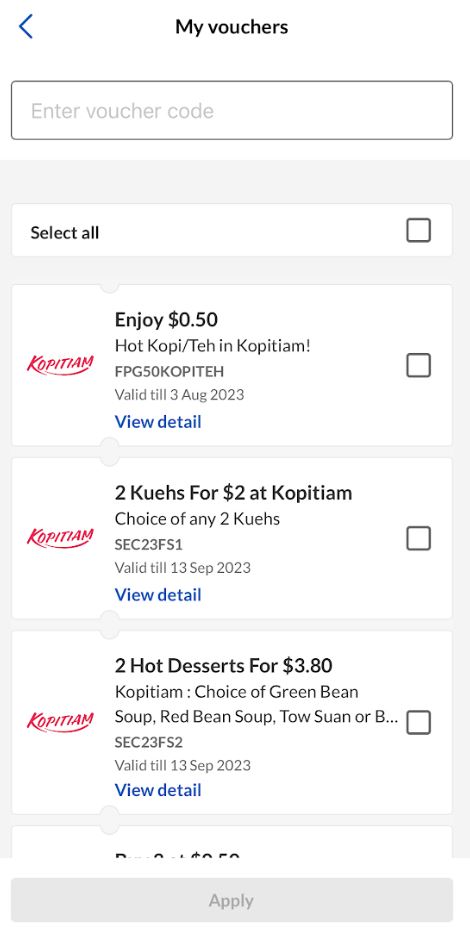 Coffee lovers, take note! FPG is bringing back its wildly popular 50 cents kopi and teh promotion. Customers who use the FPG app to pay at participating Kopitiam outlets will be able to enjoy these iconic Singaporean beverages at an incredibly affordable price. This offer will be available until 3 August, ensuring that app users can savor their favorite hot beverages without breaking the bank.
How to use:
Launce your FairPrice app
Select "Payment" and "Add Voucher"
Search for <FPG50KOPITEH> voucher and apply
Scan the payment QR code at cashier
Promotion is valid for the first 250,000 redemptions issued or until 3 August 2023, whichever is earlier. Promotion is available for ttakeaway, and additional charges will apply.