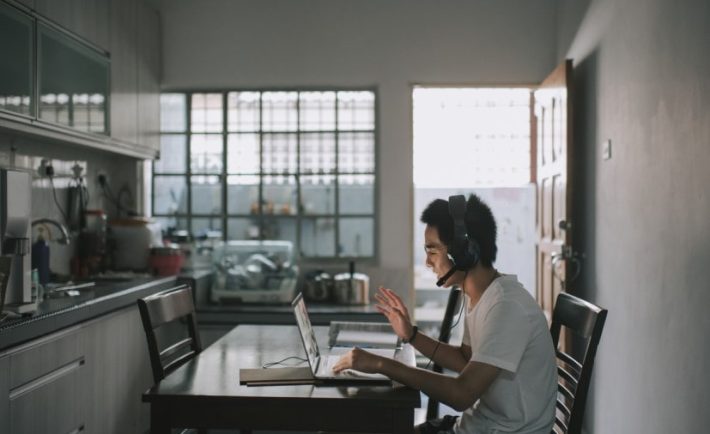 Believe it or not, today's the last Friday of November 2023!
And that means we're just days away from the last month of this year.
If you haven't got an internship opportunity signed, it's time to get those resumes sent. And to ease your search, here are the latest WFH internships posted this week.
#1: Tribe – Finance & Accounting Intern
Website: tribex.co
Allowance / Remuneration: $1,000 monthly
Job Qualifications
You are available for at least 4 months full-time starting from December 2023. 6 months commitment preferred.

Applicants with a Bachelor's degree majoring in Accountancy or related disciplines

Equipped with an understanding of the basic accounting principles

Proficient in Microsoft Office and G Suite products

Effective communication skills to build interpersonal relationships

Strong time management skills with the ability to work without distraction

Attention to high quality, details, and accuracy.

Strong interpersonal, and team working skills.

Willingness to learn and develop professionally in a fast-paced environment.
Key Responsibilities
Maintain daily operations of the accounting functions including accounts payable (AP), and accounts receivable (AR), and perform bank reconciliation

Prepare and process the bi-weekly vendor payment

Assist in the implementation and migration of the accounting system

Prepare supporting documents for any audit submission

Perform general administration tasks and other ad-hoc projects as assigned
How to apply?
View the job post in full here and send your application to [email protected]. 
#2: Aunty Pte Ltd – Marketing Intern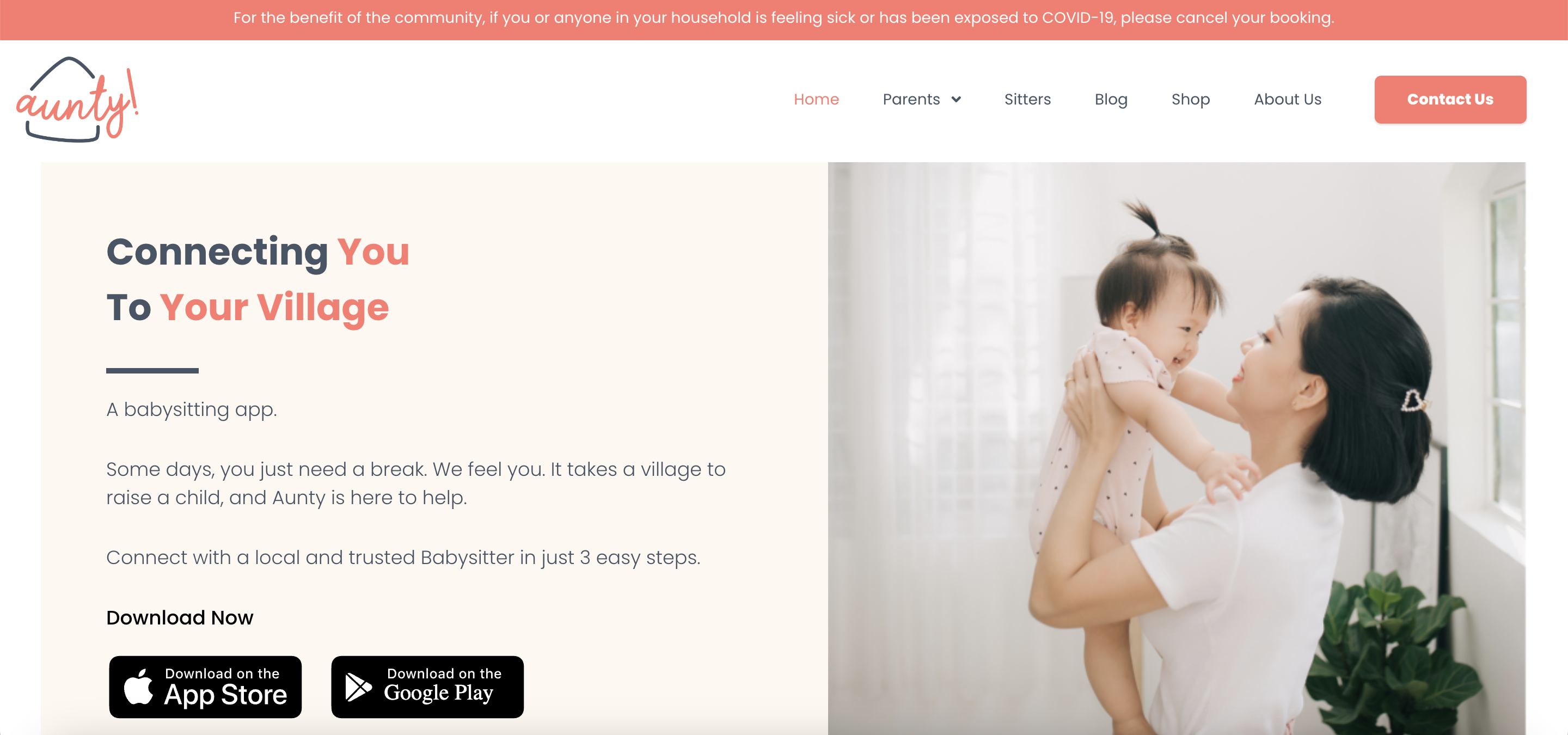 Website: aunty.sg
Allowance / Remuneration: $800 – 1,200 monthly
Job Qualifications
Ability to come up with creative ideas to attract target audiences through different aspects of marketing

Excellent written and verbal communication skills with experience in graphic design and video production will be advantageous

Self-motivated, dedicated, hands-on, and willing to go the extra mile

Superb communication and influencing skills to work with different users and stakeholders

Proactive, innovative, flexible, and willing to take on new challenges and responsibilities

Able to work independently
Key Responsibilities
Drive market growth through the acquisition and management of partnership leads

Grow user base on various social media platforms and increase awareness of Aunty

Frequent collaboration and involvement in campaigns

Understand consumer insights quickly to drive acquisition and growth metrics

Manage strategy, development, budget, and optimization of paid social and digital campaigns.

Collaborate across teams to amplify content and develop ideas, copy, content, and strategy for brands and programs on social media.
How to apply?
View the job post in full here and send your application to [email protected]. 
#3: Style State (Australian Fashion Brand Launching In Asia) – Digital And Content Marketing Intern
View this post on Instagram
Website: stylestate.com.au
Allowance / Remuneration: $1,000 – 1,200 monthly
Job Qualifications
Demonstrated expertise in Social Media, Communications, or Brand Marketing roles will be a plus 

Strong multi-tasking and project management skills 

Desire to understand and apply social media best practices and trends

Strong verbal and written communication skills 

Able to adapt and adjust on the fly, as fashion is affected by weekly changes in trends, weather, or current events

Adept in Google Suite (Words, Slides, Sheets) and Adobe CC Suite
Key Responsibilities
Brainstorm, manage, and develop content schedules, briefs, and assets for social channels 

Write compelling and creative copy and storyline to generate traffic and calls to action 

Run paid marketing campaigns across different segments to test which audiences are most engaged

Influencer outreach to identify potential brand ambassadors who can represent Style State in Asia

Ad-hoc content creation for social media channels – amplify content and build your brand by using your own channel!
How to apply?
View the job post in full here and write to Tim via this link.
#4: Studio Realize Pte Ltd – Graphic Designer Intern
Website: studio-realize.com
Allowance / Remuneration: $1,400 – 1,700 monthly
Job Qualifications
Bachelor's degree or Diploma in Graphic Design or a related field (or equivalent experience).

Proficiency in Adobe Creative Suite (Photoshop, Illustrator, InDesign).

Strong understanding of design principles and concepts.

Excellent creativity and attention to detail.

Strong communication and teamwork skills.

Ability to manage multiple projects and meet deadlines.

Motion design and Illustration skills are a plus
Key Responsibilities
Create visually appealing designs for print and digital materials, including brand identity, brochures, websites, social media, and more for a variety of clients (cultural Institutions, tech startups, cosmetic brands, and more.)

Collaborate with the team to brainstorm creative ideas and solutions for client projects.

Contribute to the development and promotion of the studio by creating creative marketing assets for the website and social media platforms. Design engaging visuals that represent Studio Realize's identity.

Assist with client meetings and presentations to ensure design concepts align with client expectations.

Develop illustrations and/or graphic art for the online store. Create unique and eye-catching visuals that resonate with the target audience.

Contribute to maintaining a high standard of quality and design consistency across all projects.
How to apply?
View the job post in full here and write to Alizee Sire via this link.
#5: Privilege Motors Pte Ltd – Social Media Marketing Executive (Internship)
View this post on Instagram
Website: privilegemotors.com.sg
Allowance / Remuneration: $900 – 1,500 monthly
Job Qualifications
Cheerful with innovative ideas

Familiarity with basic web design principles and content management. 

Ability to work collaboratively in a team environment. 

Strong communication and interpersonal skills.
Key Responsibilities
Assist to manage and curate social media content across various platforms. 

Keep abreast of the latest social media trends, technologies, and best practices. 

Work closely with the Marketing, Sales, and Product Development teams to ensure cohesive brand messaging. 

Assist in team development and provide feedback for continuous improvement.
How to apply?
View the job post in full here and write to Sammy via this link.
Editor's note: These internships are selected based on the "remote" tag, but some positions are hybrid ones and you may need to report physically to the office. For more deets, do contact the employer directly.