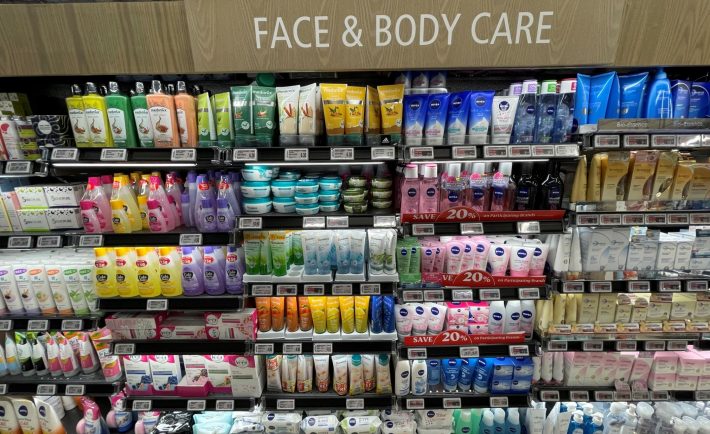 Health and beauty products do not come cheap, but they are absolutely essential.
What if we tell you that you can stock up on your must-have items at great prices from 11 to 24 March? For just two weeks, FairPrice Xtra Live Healthy, Glow Radiantly beauty & wellness products fair will offer us a wide variety of discounted health and beauty merchandises, including 1-for-1 from brands like Olay, Sunsilk, and more!
And that's not all. By spending just $70 on participating products, you will get a FREE* $10 FairPrice Gift Voucher. Shoppers who spend a minimum of $30 are not left out too. You will receive a chance at the SURE WIN* 'Spin the Wheel' to win attractive prizes.
Here's what to look out for from now till 24 March.
Buy 1 get 1 free deals from 11 to 17 March
Senka Perfect White Clay Cleanser 120g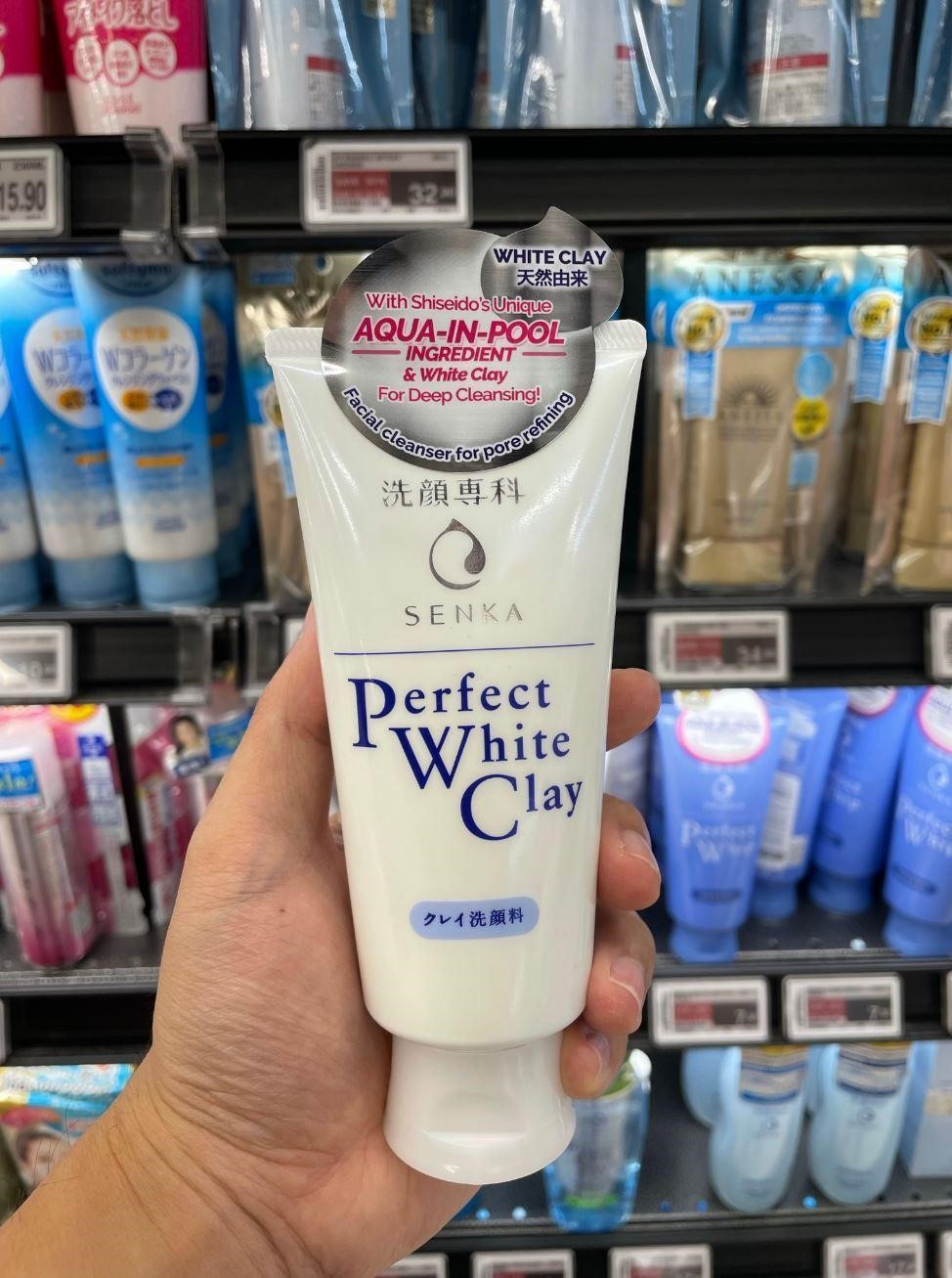 Usual Price: $7.90
Now: Buy 1 Get 1 Free
Are you looking for a deep pore facial cleanser rich in natural minerals that is moisturising at the same time? Senka Perfect White Clay Cleanser could be the product for you. All thanks to its silk cocoon essence, your skin will possess the power to lock in longer-lasting moisture without that uncomfortable tightness after washing. Say hello to clearer and brighter skin after all your dead skin cells are effectively removed with each wash.
Sunsilk Shampoo & Conditioner 650ml – Assorted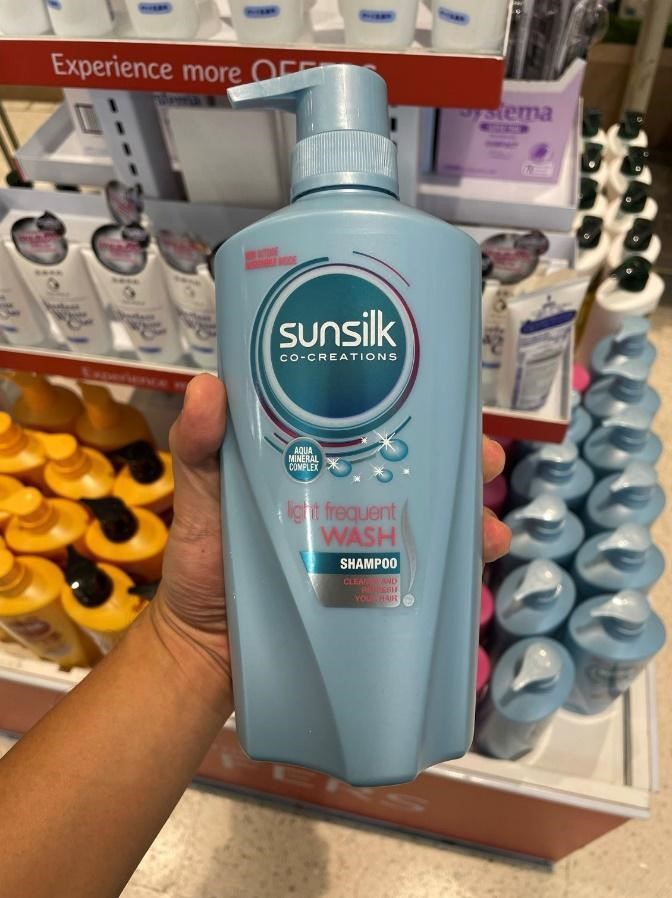 Usual Price: $10.35
Now: Buy 1 Get 1 Free
Sunsilk has a wide range of hair shampoo and conditioner for you to shop from. Whether you're looking for a product to restore damage or one to counter hair fall, there are options for you. Folks searching for biotin-infused formulas can try the Healthier & Long series to nourish your hair from the root to the tip deeply. The result? Stronger and thicker-looking hair that will make others green with envy.
Olay Skinfusion Masks – Assorted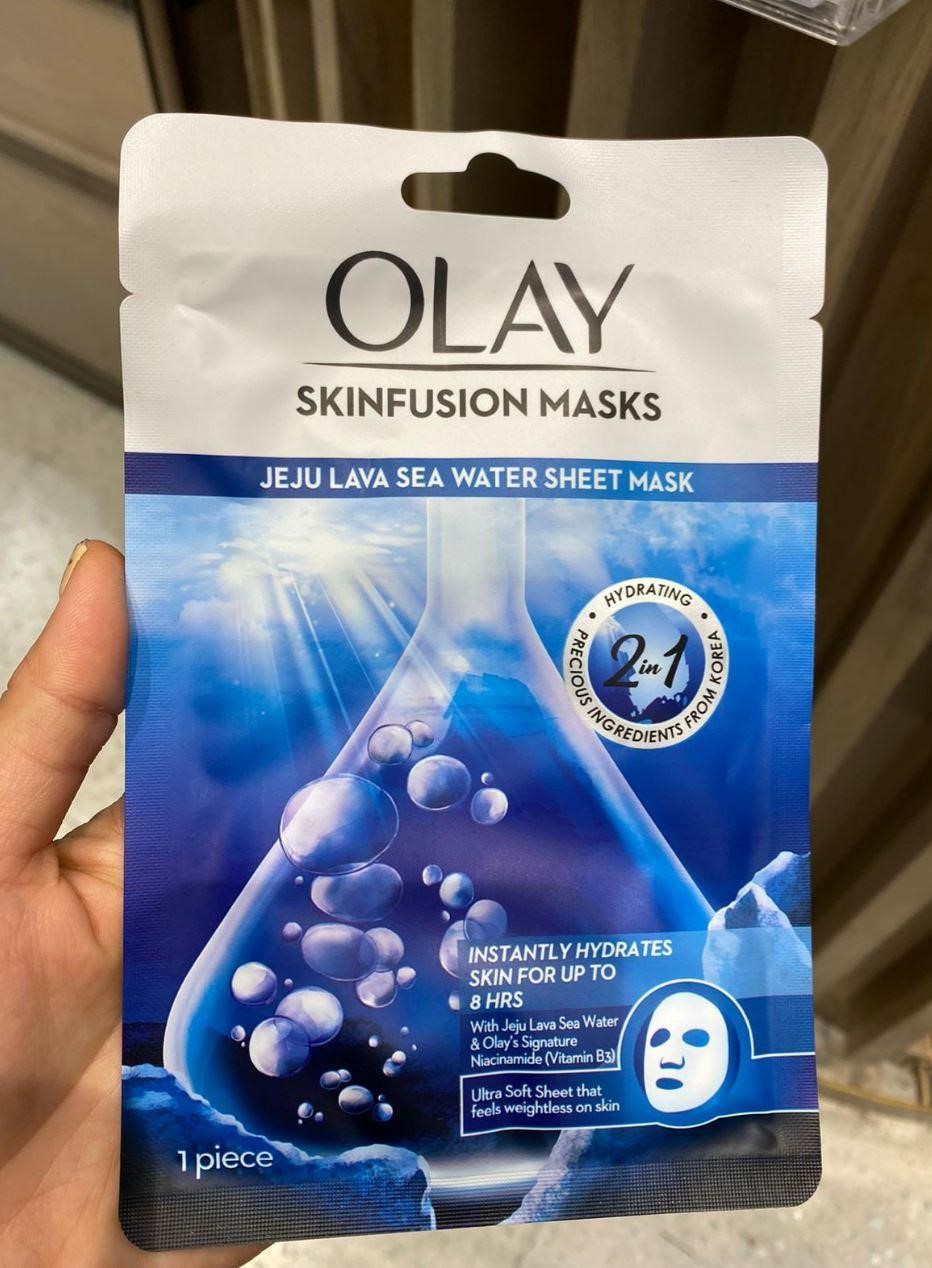 Usual Price: $5.90
Now: Buy 1 Get 1 Free
If you've been a faithful fan of Olay Skinfusion Masks, you would be well aware of the existing Camellia, Sake Yeast, and Deep Sea Algae types. There's also Korean Yuzu, Korean Black Ginseng, and Jeju Lava Sea Water sheet masks to consider for believers of Korean beauty products. Use the Korean Yuzu to instantly brighten up your face, Korean Black Ginseng to tackle wrinkles, and the Jeju Lava Sea Water for maximum hydration!
Follow Me Nature's Path Shower Gel 650ml – Assorted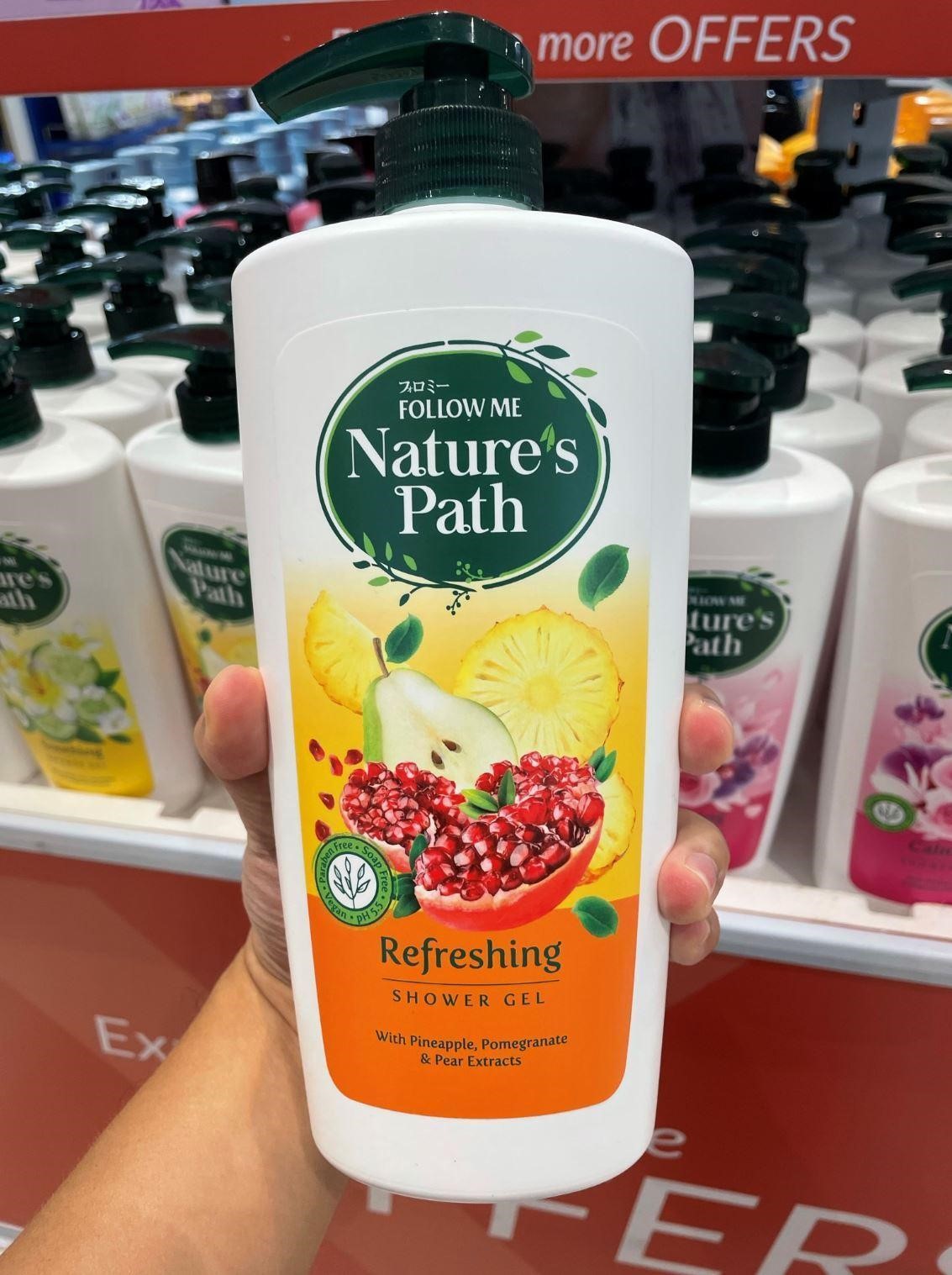 Usual Price: $6.90
Now: Buy 1 Get 1 Free
Start your day right with a refreshing and fruity shower gel that comes with pineapple, pomegranate, and pear extracts. Those who don't fancy fruity scents can try the uplifting option made with bergamot, jasmine, and eucalyptus concentrates. Or why not go for the calming series filled with orchid, rose, and magnolia or the soothing gel made from white tea, cucumber and frangipani extracts? There's bound to be one that will stick around for a long time.
Systema Toothbrush (3D Multi-Clean/Haguki Plus/Charcoal Super Thin/Between Zeitaku)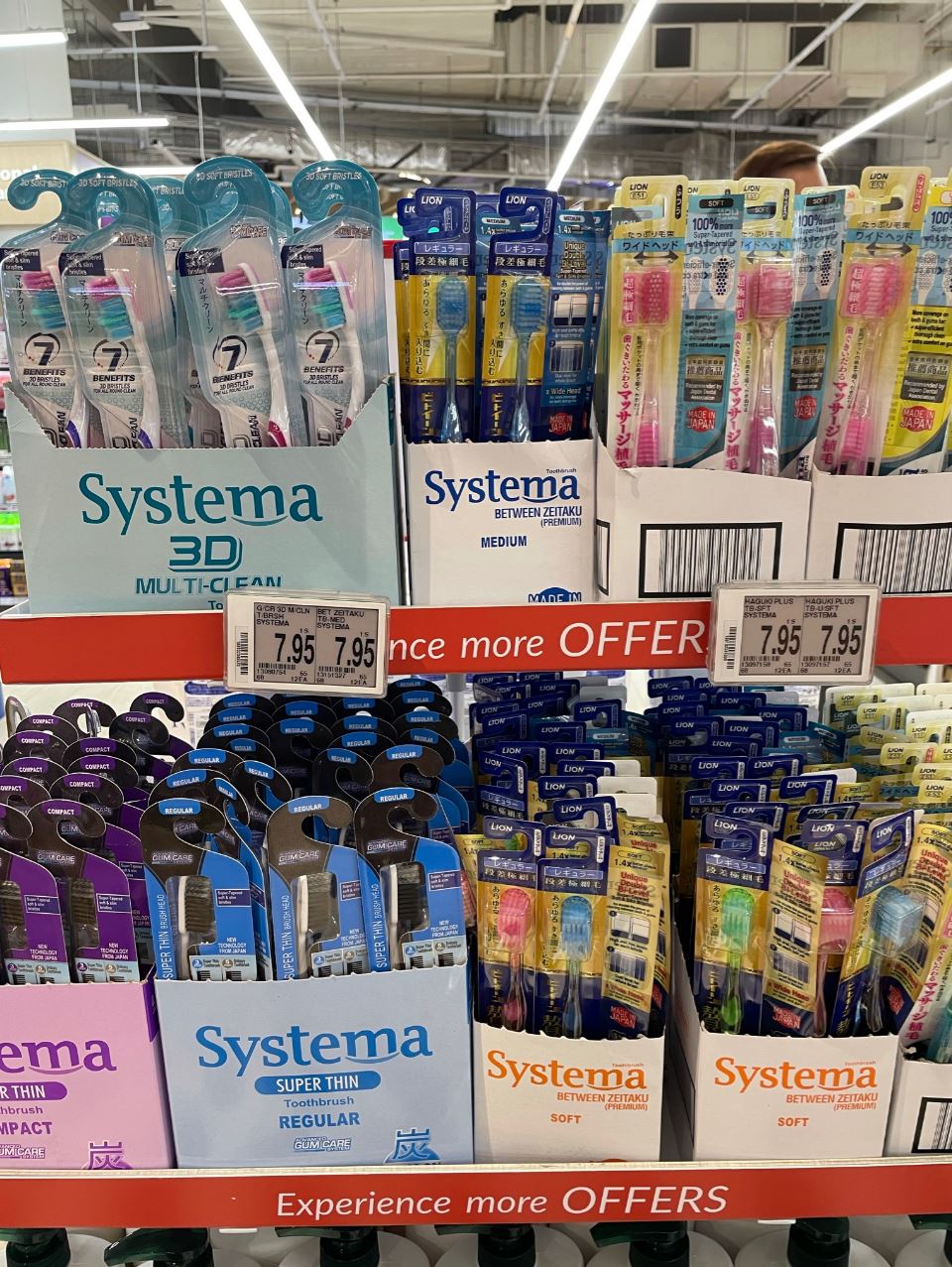 Usual Price: $7.95
Now: Buy 1 Get 1 Free
We bet you must have heard of the benefits of using a toothbrush that has charcoal bristles for your daily brushing routine. You know what? It's time to switch to Systema Super Thin Charcoal Toothbrush if you want to inhibit up to 99.9% of bacterial growth with every brush. Take your pick from the promotional range, including 3D Multi-clean, Haguki Plus, and Between Zeitaku, to address your oral health concerns.
Other extraordinary deals
It's okay even if you've missed the above 1-for-1 deals at FairPrice Xtra outlets. In this section, we will share with you other fantastic promotions that you can get from the ongoing Live Healthy, Glow Radiantly beauty & wellness products fair!
Oral-B Pro-Health Multi Protection Mouth Rinse Refreshing Mint 1L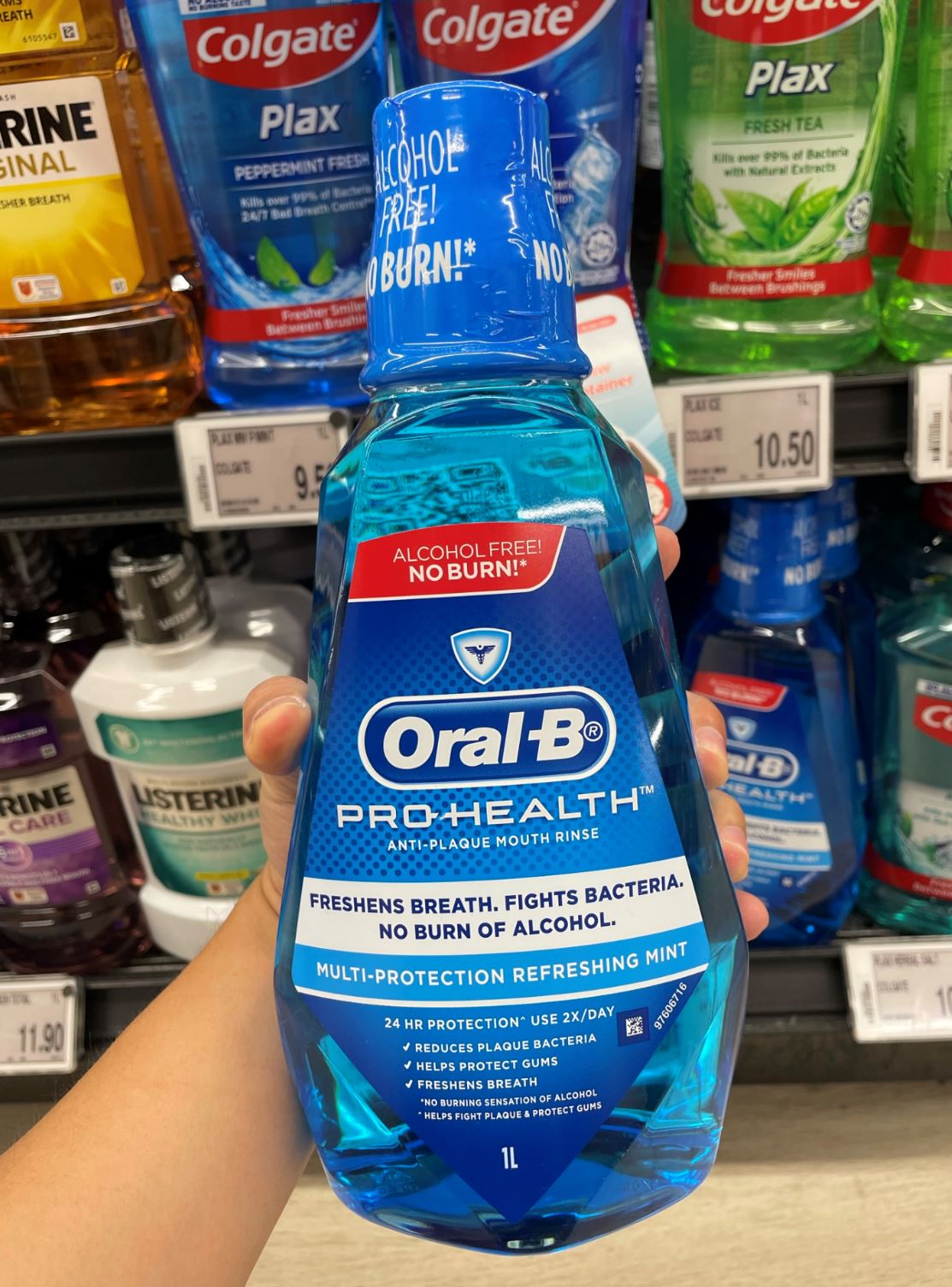 Usual Price: 3 for $29.10
Now: 3 for $19.95
Peeps who've had the unpleasant experience of burning sensations while using mouthwashes may stop using it altogether. But with the Oral B Rinse, you don't have to worry about that unbearable stinging feeling anymore. Buy the Multi-Protection Refreshing Mint Mouth Rinse if you want to freshen up your breath and fight bacteria at the same time. The Clinical 7-in-1 Mouth Rinse would be great as a multitasking product that promotes a healthier mouth and stronger teeth.
Cetaphil Gentle Skin Cleanser 1L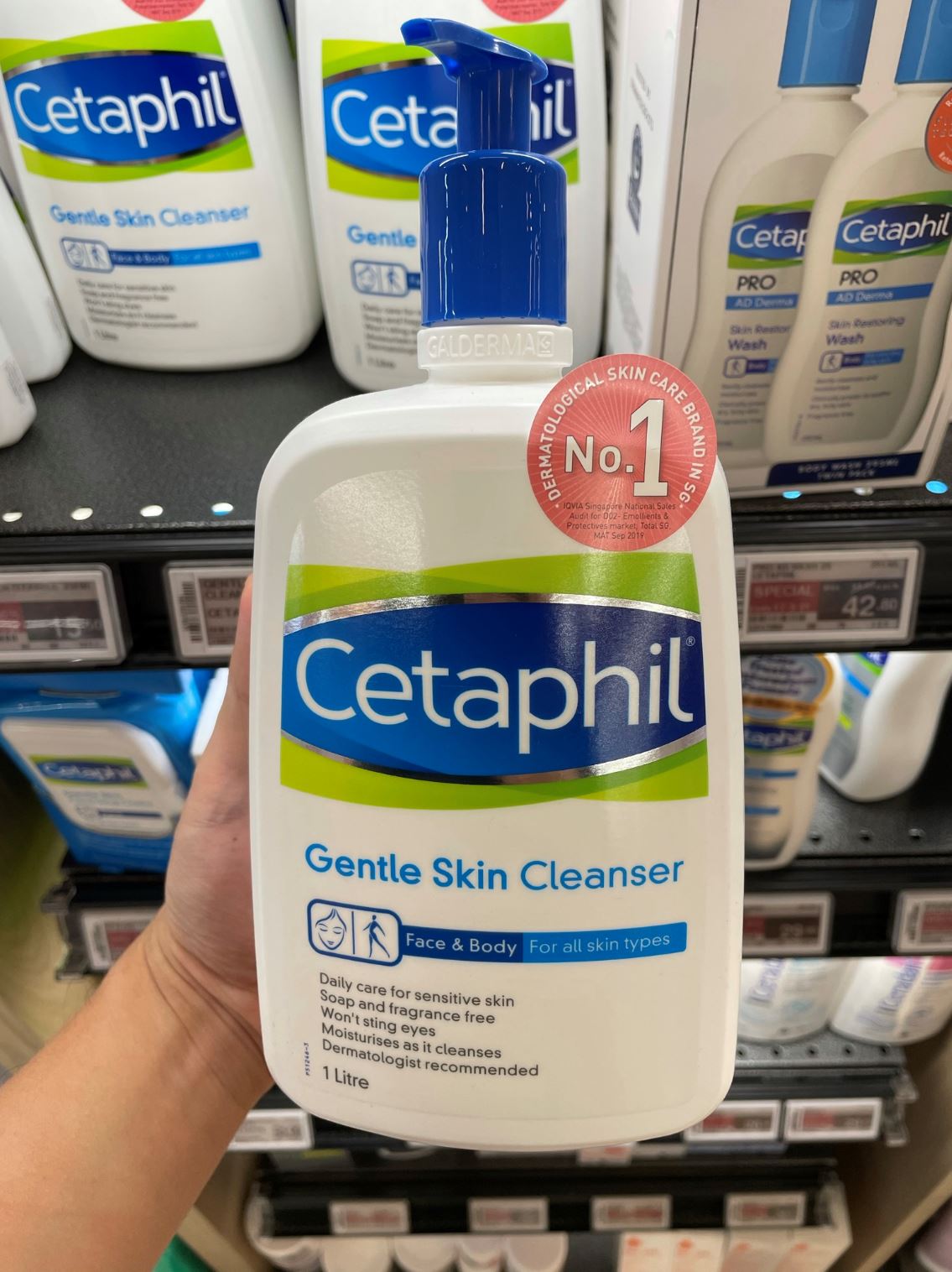 Usual Price: $39.50
Now: $27.65
Cetaphil is not hailed as the number one dermatological skincare brand in Singapore for no reason. If you suffer from sensitive skin and struggle to find a suitable product for your daily cleansing needs, look no further. Cetaphil Gentle Skin Cleanser is backed by dermatologists and ideal for people with extra sensitive skin. Being fragrance-, soap-, and lanolin-free, parents and caregivers can use it even on the little ones.
MegRhythm Steam Eye Mask Lavender 5s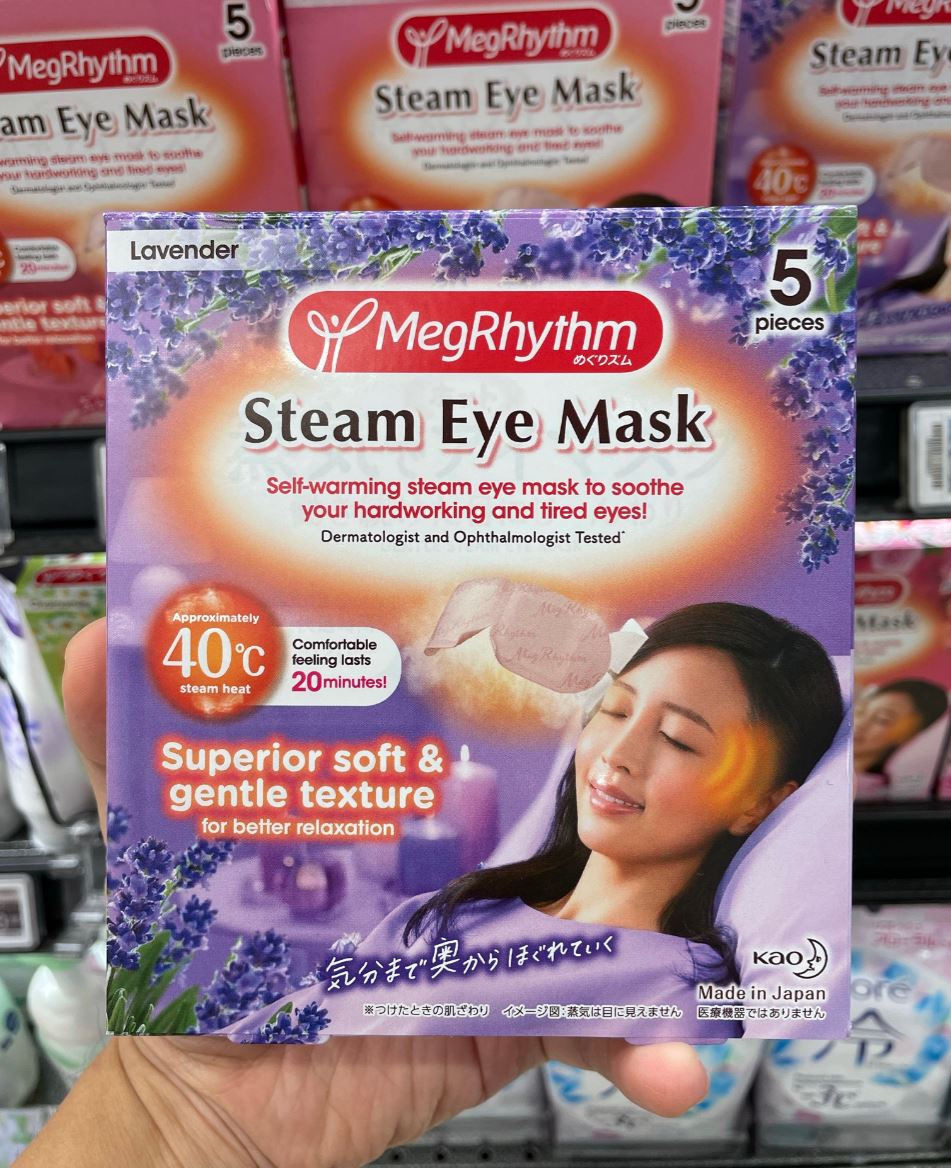 Usual Price: 2 for $13
Now: 2 for $11.95
Many of us spend considerable amounts of beauty care time focusing on our hair and skin. As such, our eyes are one of the most neglected areas in a standard beauty routine. Gift your eyes a 20-minute treat with the MegRhythm Steam Eye Mask that comes with a lavender-sage scent for an extra relaxation boost. It's also dermatologist- and ophthalmologist-tested for safe use!
Bifesta Cleansing Sheets Moist 46s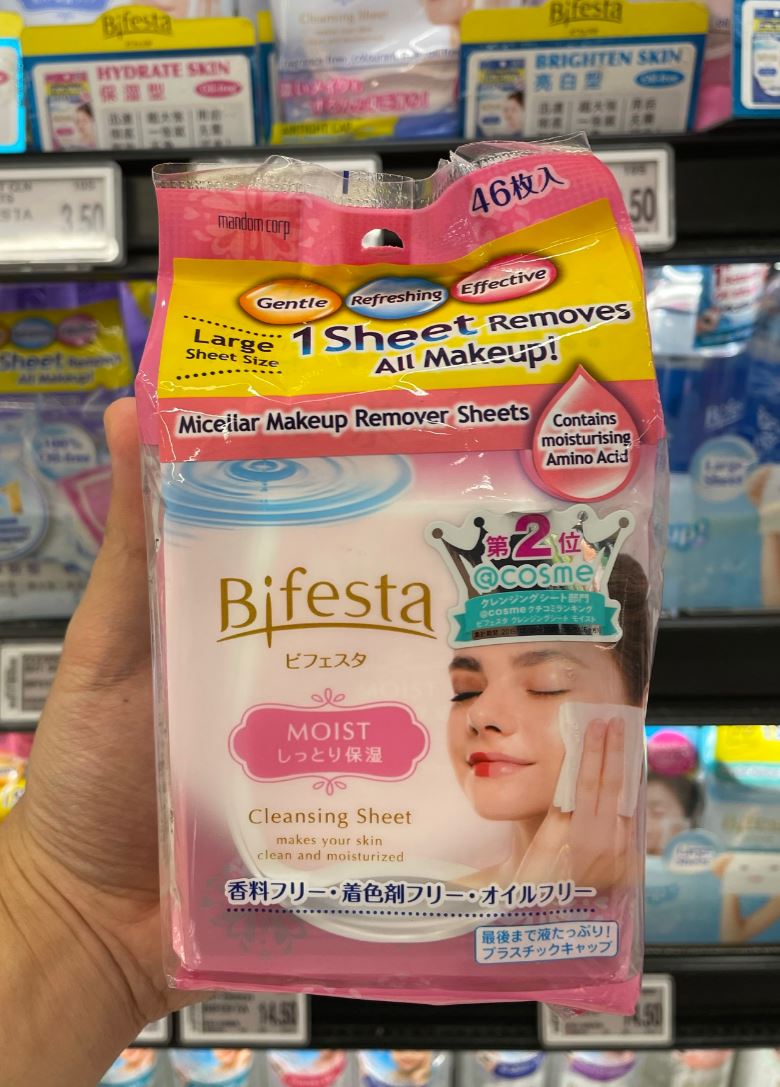 Usual Price: 2 for $29
Now: 2 for $22.85
Do you struggle with makeup removal at the end of a long day out? With the Bifesta Cleansing Wipe Moist, cleaning your face before you hit the sack is now a breeze. Each ultra-large sheet comes generously moistened with absorbent amino acid extracts to help you remove a full face makeup thoroughly. Best of all, it doesn't leave a sticky or greasy residue.
Hada Labo Premium Whitening Lotion 170ml
Usual Price: $25.90
Now: $16.80
Hada Labo Premium Whitening Lotion is a combination of three types of hyaluronic acid. It also comes with natural whitening ingredients like β-Arbutin and vitamin C to assist you in achieving hydrated skin. Furthermore, the arbutin and plant components will restore and optimise your skin's evenness for visibly fair and luminous skin. Being free of fragrance, alcohol, colourant, and mineral oil, you know you're feeding your skin with only the best.
L'Oreal Paris Hair Expertise Shampoo/Conditioner 250ml – Assorted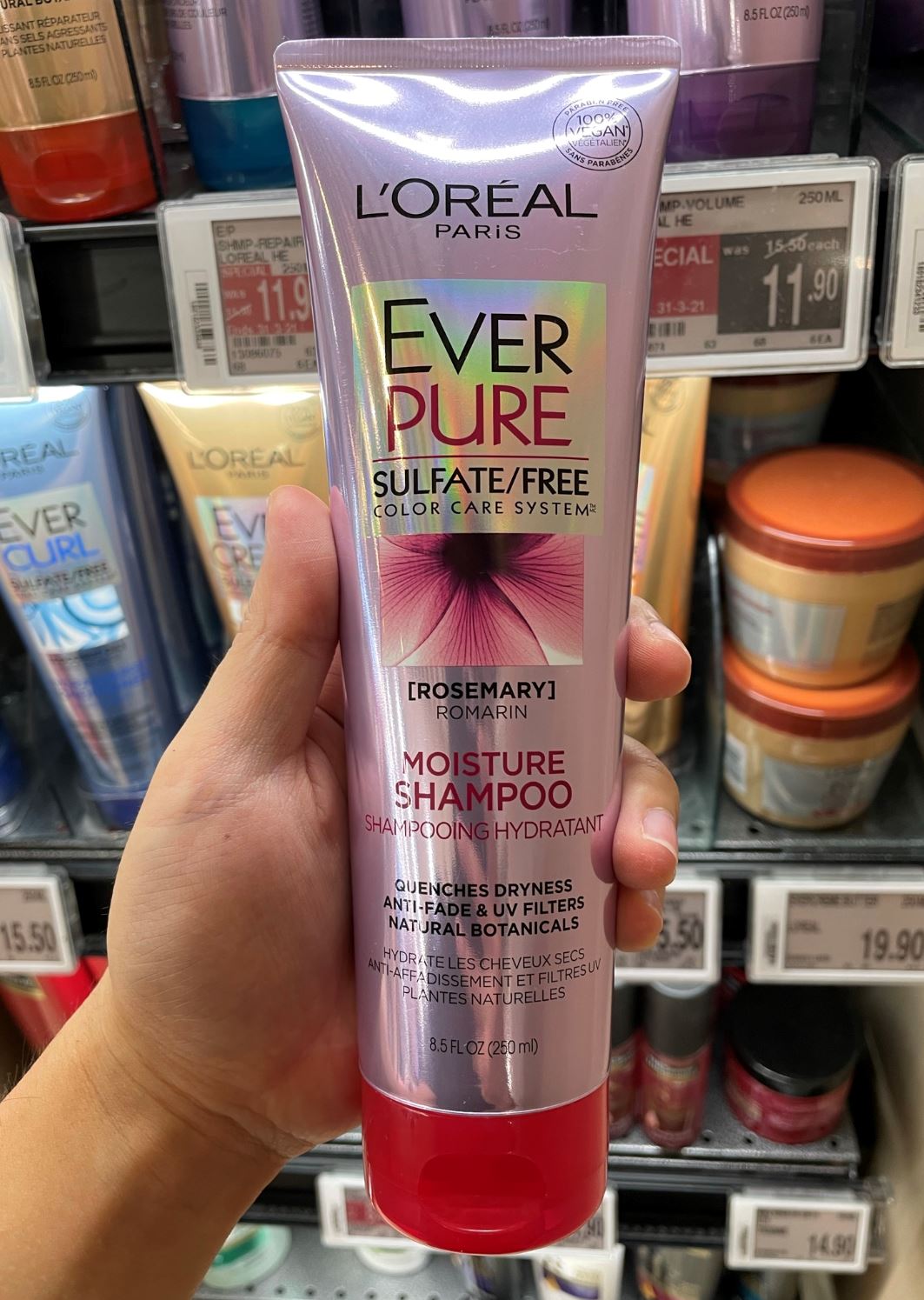 Usual Price: 2 for $31
Now: 2 for $19
L'Oreal Hair Expertise series is a new range of hair products a beauty junkie should not miss out on. Whether it's the EverSleek Keratin Caring Shampoo & Conditioner or the EverStrong Sulfate-Free Thickening combination, there's got to be a pair that matches your hair type and concerns. All L'Oreal Hair Expertise items are 100% vegan-friendly and contain no gluten ingredients.
Attractive gifts with purchase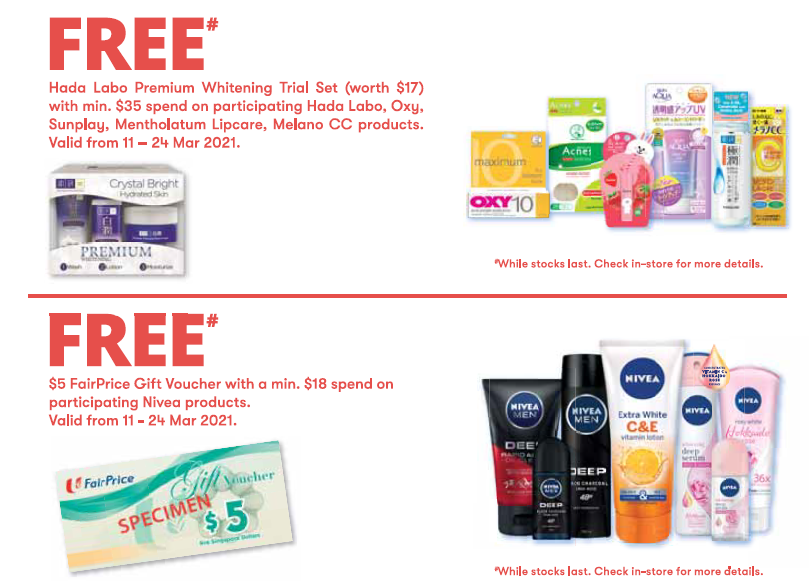 When you shop at FairPrice Xtra, every shopper is a VIP. That is why you will be rewarded with attractive gifts when you buy more.
Get a FREE* Hada Labo premium whitening trial set (worth $17) by just spending $35 on participating products from brands such as Hada Labo, Oxy, Sunplay, Mentholatum Lipcare, and Melano CC.
Loyal users of Nivea products should also take this chance to stock up on their usuals or try new launches. With a minimum of $18 spent, FairPrice Xtra will present you with a FREE* $5 FairPrice Gift Voucher. How can anyone say no to such a good cashback promotion?
Find a FairPrice Xtra store near you using the store locator if you want to bag home some FairPrice Xtra exclusive products. Or simply head down to your nearest FairPrice Xtra outlet to spot the abovementioned extraordinary deals.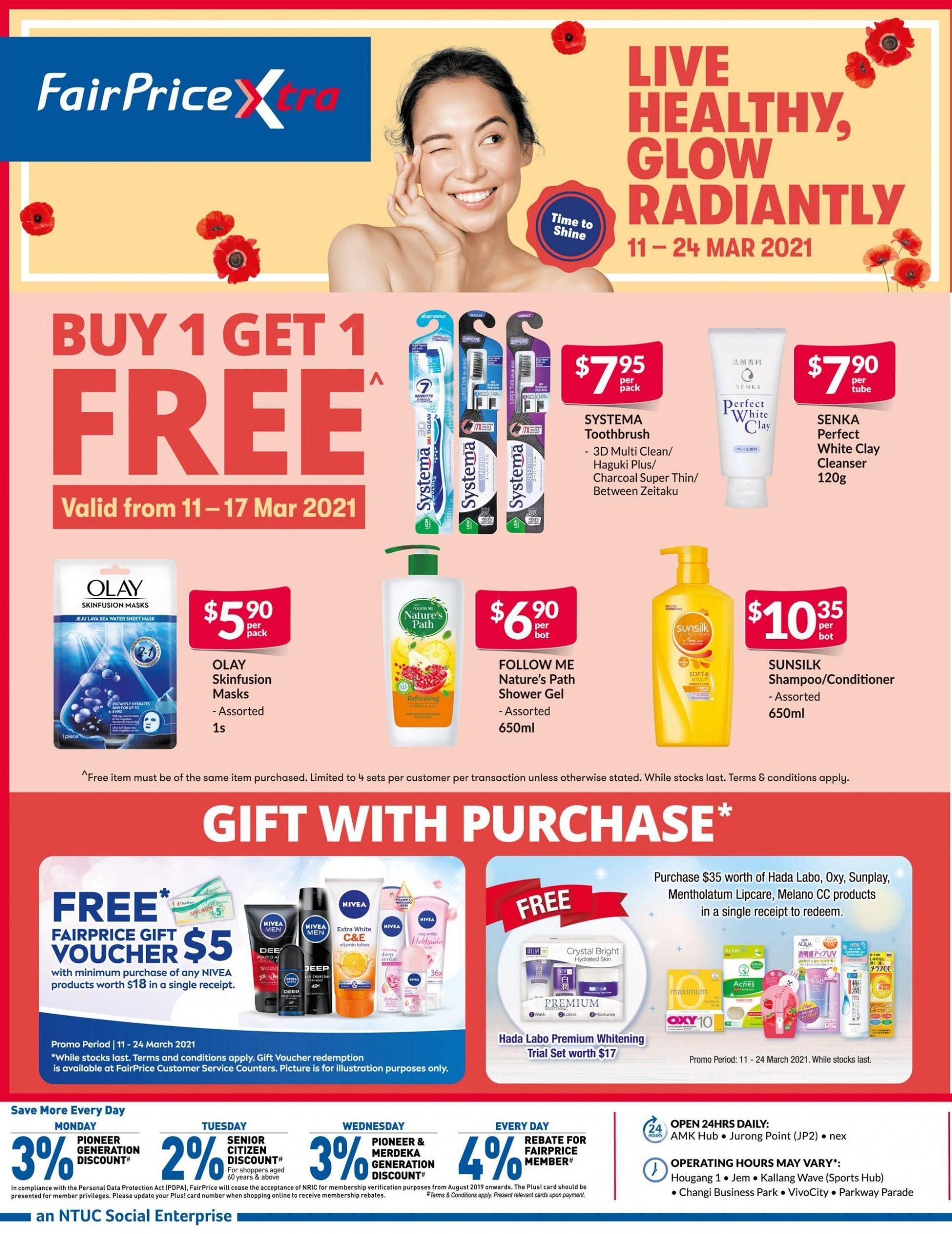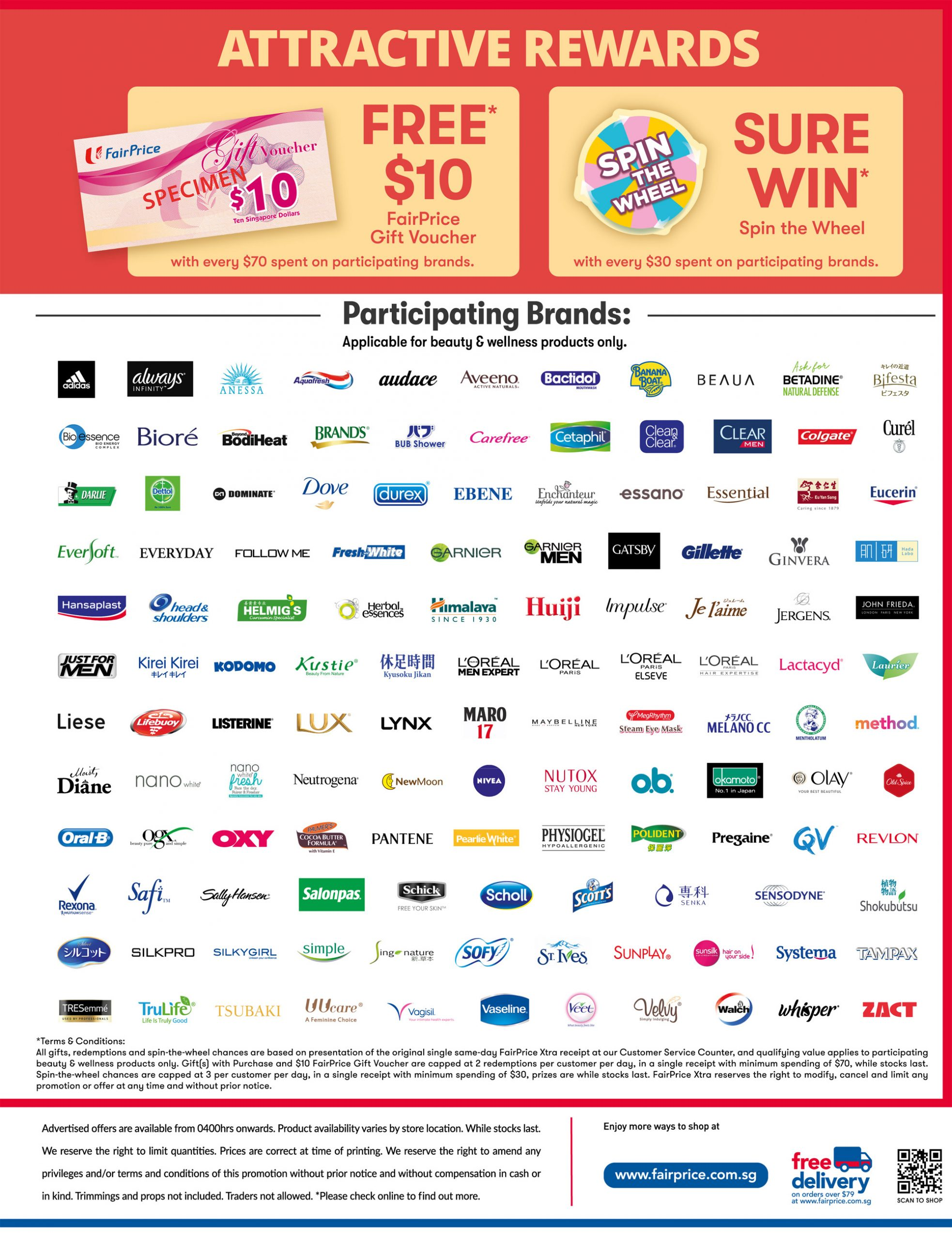 Hit the stores by 24 March, and happy shopping!
*T&Cs apply.  Check in-store for more details.