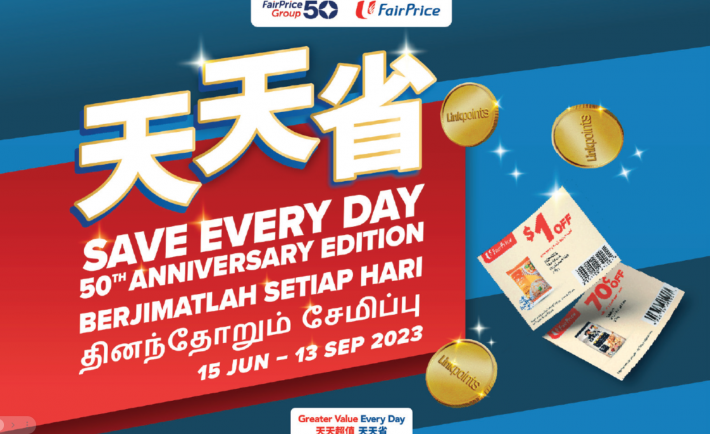 FairPrice Singapore celebrates 50 years strong of providing the finest and freshest for everyone by upping the ante on its Save Every Day campaign. Upsizing both the value and application for its milestone celebration, you would be able to tap into over $2,000 worth of savings!
From 15 June – 13 September 2023, its Save Every Day campaign is applicable across 400 grocery items for greater value every day. It may be used at FairPrice, FairPrice Finest, FairPrice Xtra, Warehouse Club, Unity and Kopitiam this year, extending on places shoppers can enjoy more savings. It is available for use in-store, online, and on the FairPrice Group App.
Greater Savings Every Day
In addition to the unbeatable promotional prices on a wide range of groceries and household items, you can now stack the Save Every Day discounts to maximise on savings and stretch your dollar. Use on top of any existing promotions and get the most value out of your purchases!
Applicable on categories including fresh, frozen and chilled picks, everyday essentials, personal care as well as household items, everything you need for yourself or the family will be covered.
Some of the top picks specially brought back by popular demand!
Take $0.50 off per pack of FairPrice Thai Rice Blend 2.5kg, $0.50 off per pack of FairPrice Soft Facial Tissues and $0.50 off every bottle of Mazola Canola Oil/ Corn Oil 1100ml.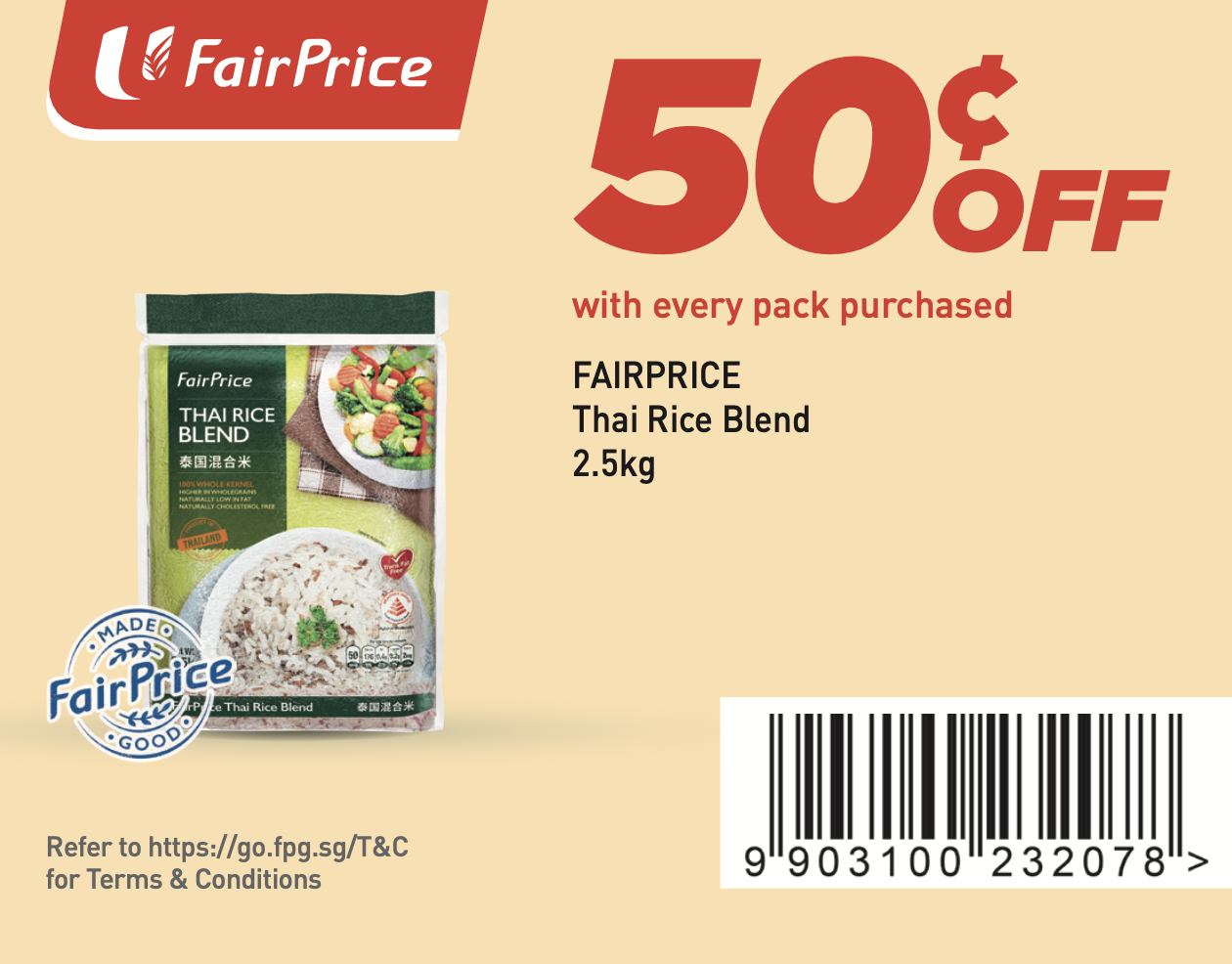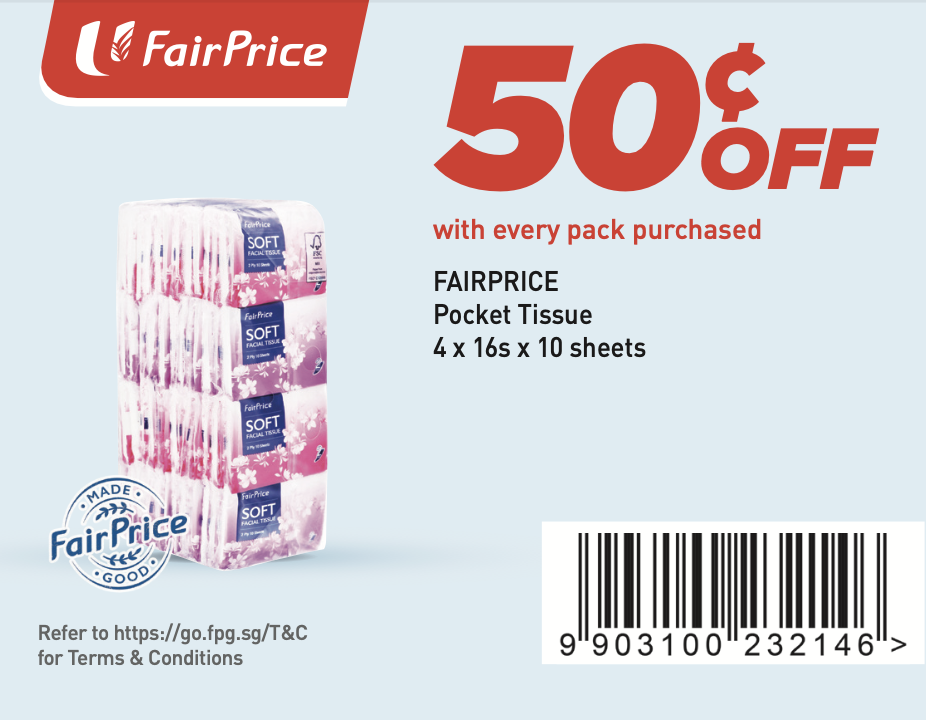 Other daily household items are as enticing, like $0.20 off per loaf of Gardenia Low GI Nutri Multi-Grain Bread 400g, $0.70 off per pack of Cereal Drink from Quaker Oats and $1 off per pack of Flying Man 100% Crystalline Fragrant Rice 5kg.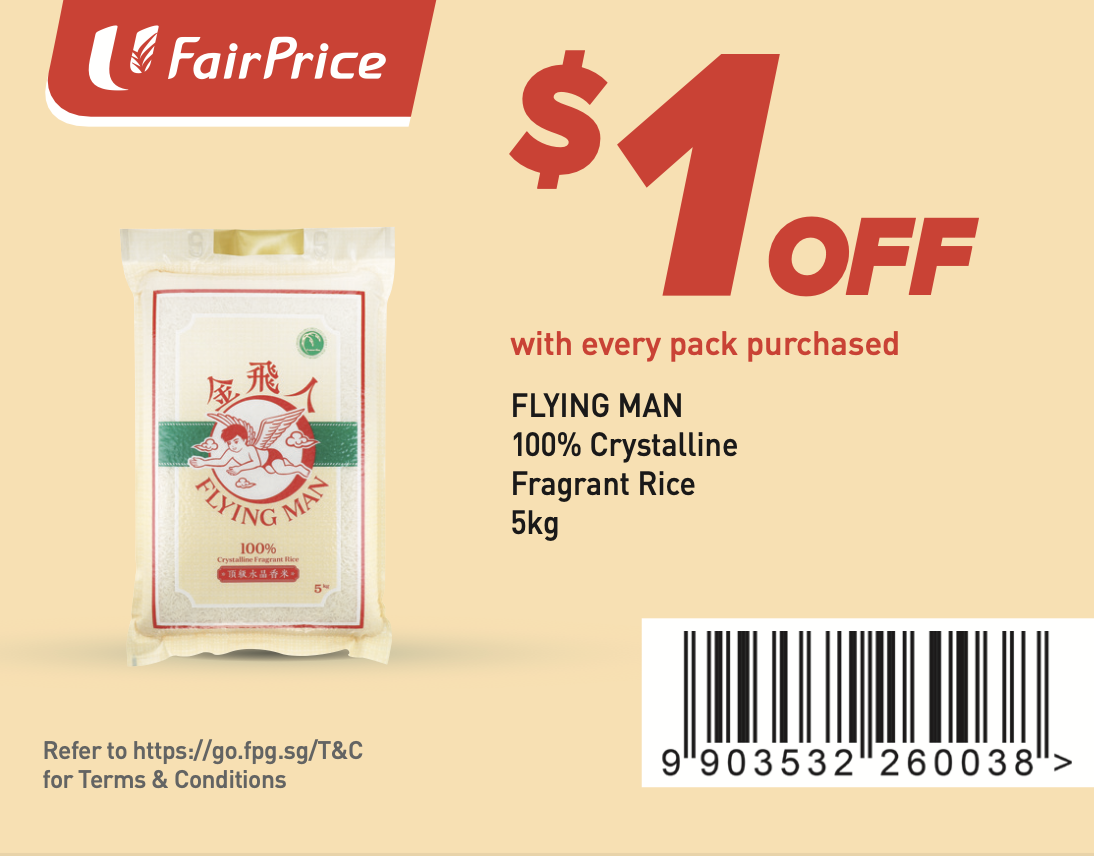 Groceries galore are also on sale, take $1 off every tin of Milo from Australia 1.25kg, $1 off each pack of Pink Kids Apple from South Africa and CJ Bibigo Vegan Sliced Kimchi 500g.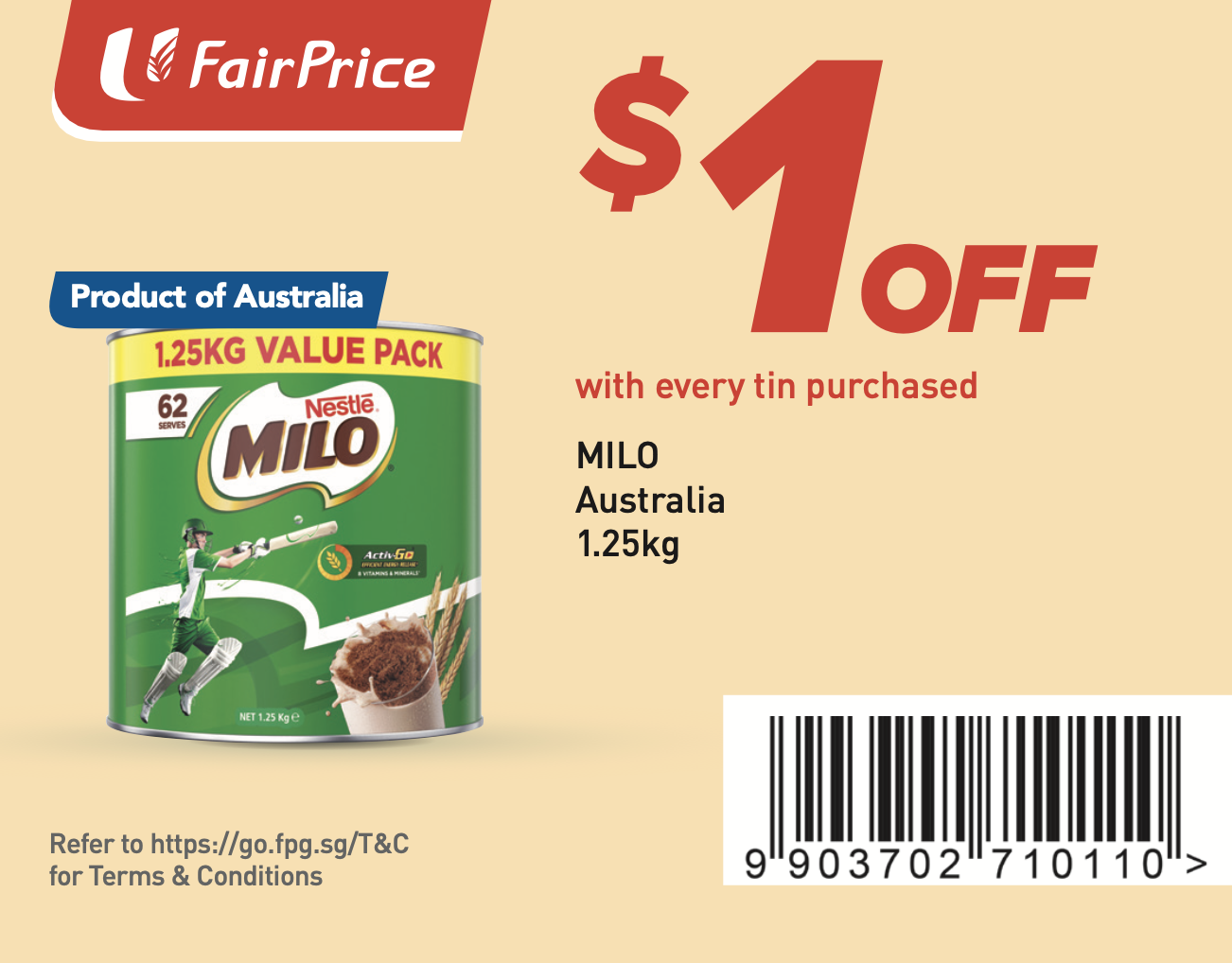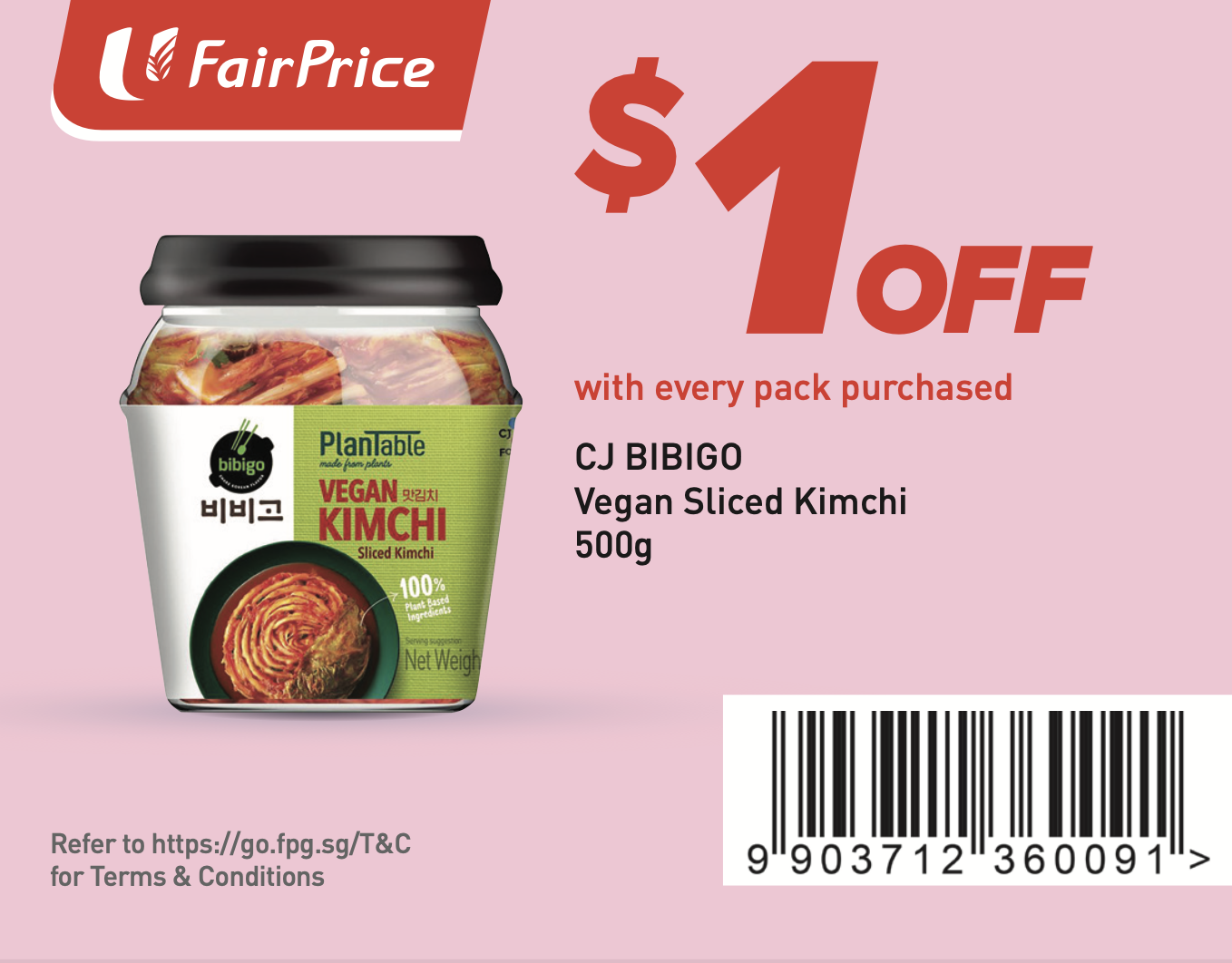 More are applicable across products ranging from prepacked and frozen food, beverages, laundry aids, health and personal care, and more.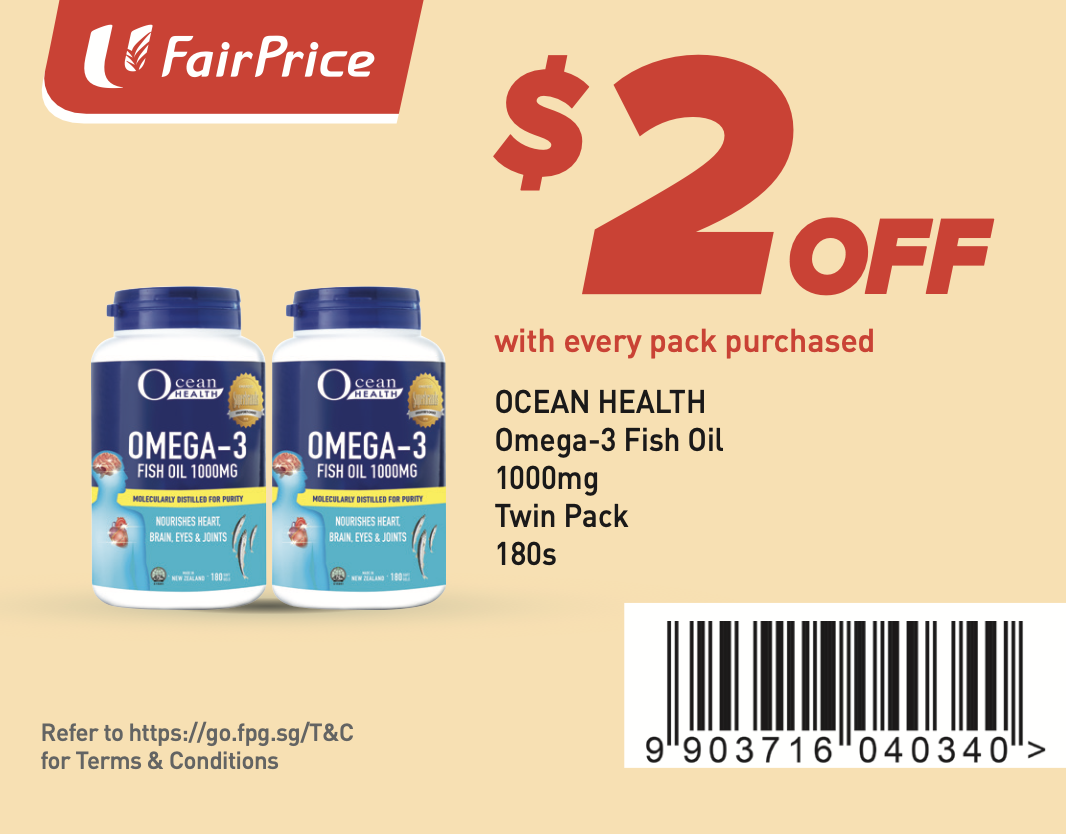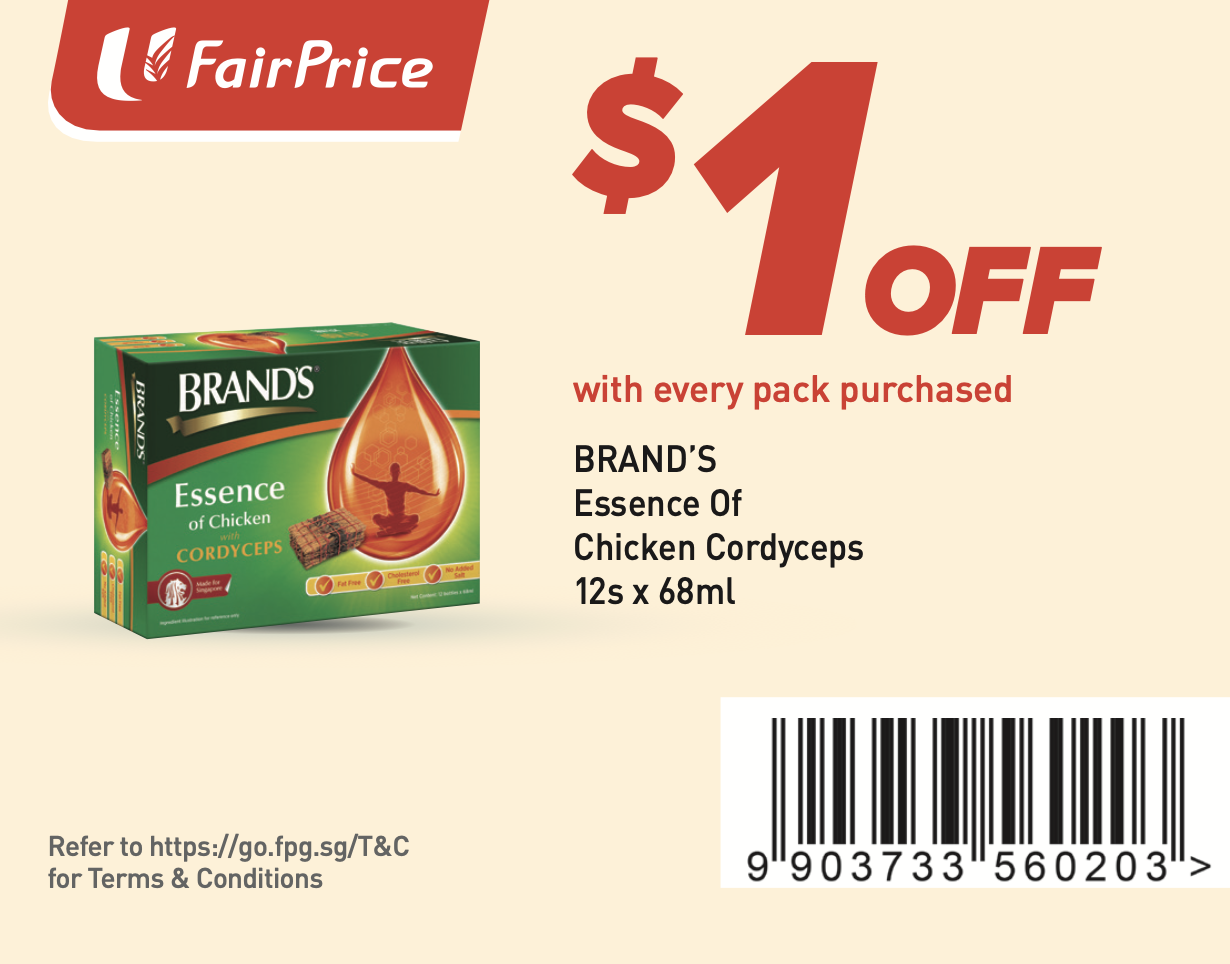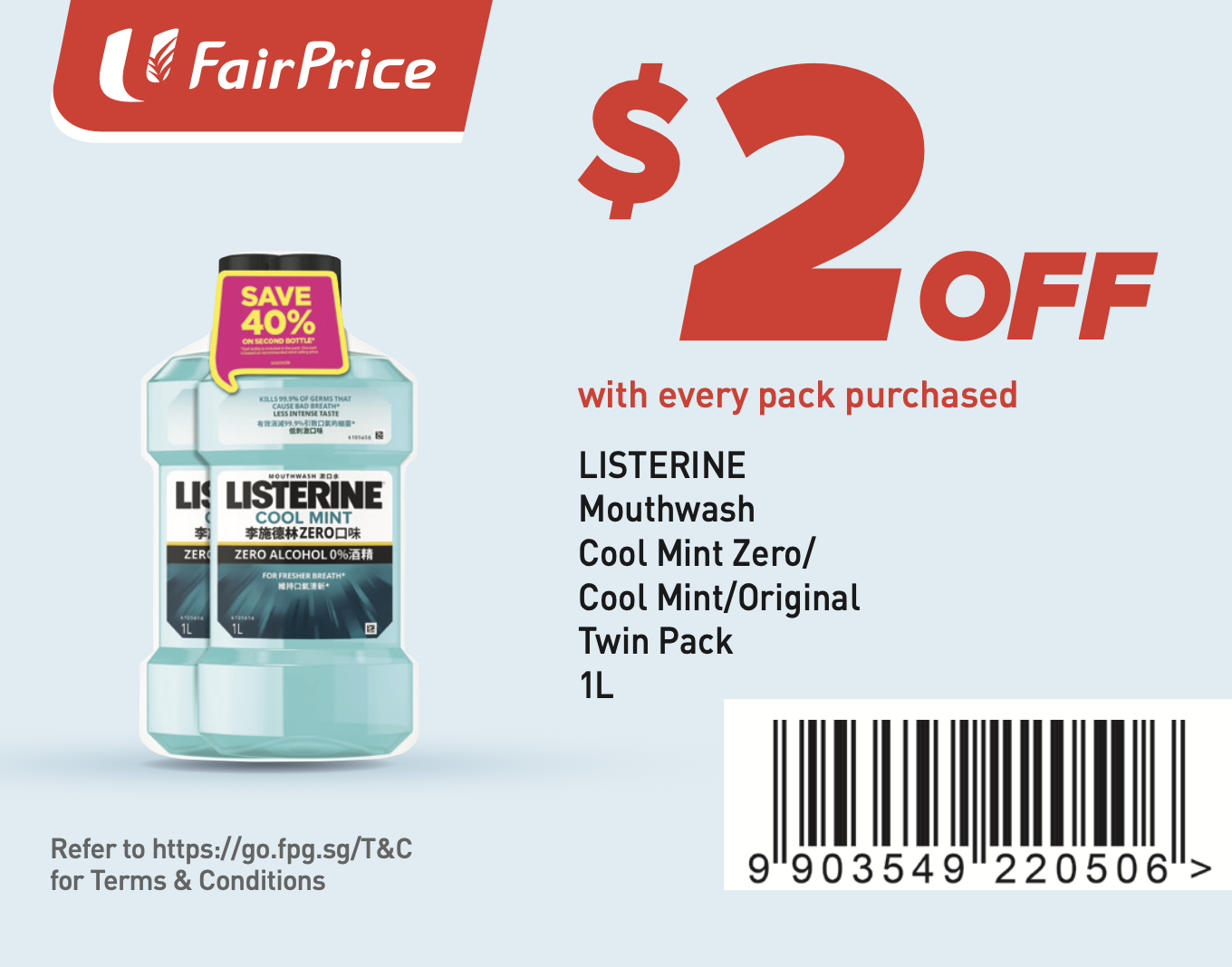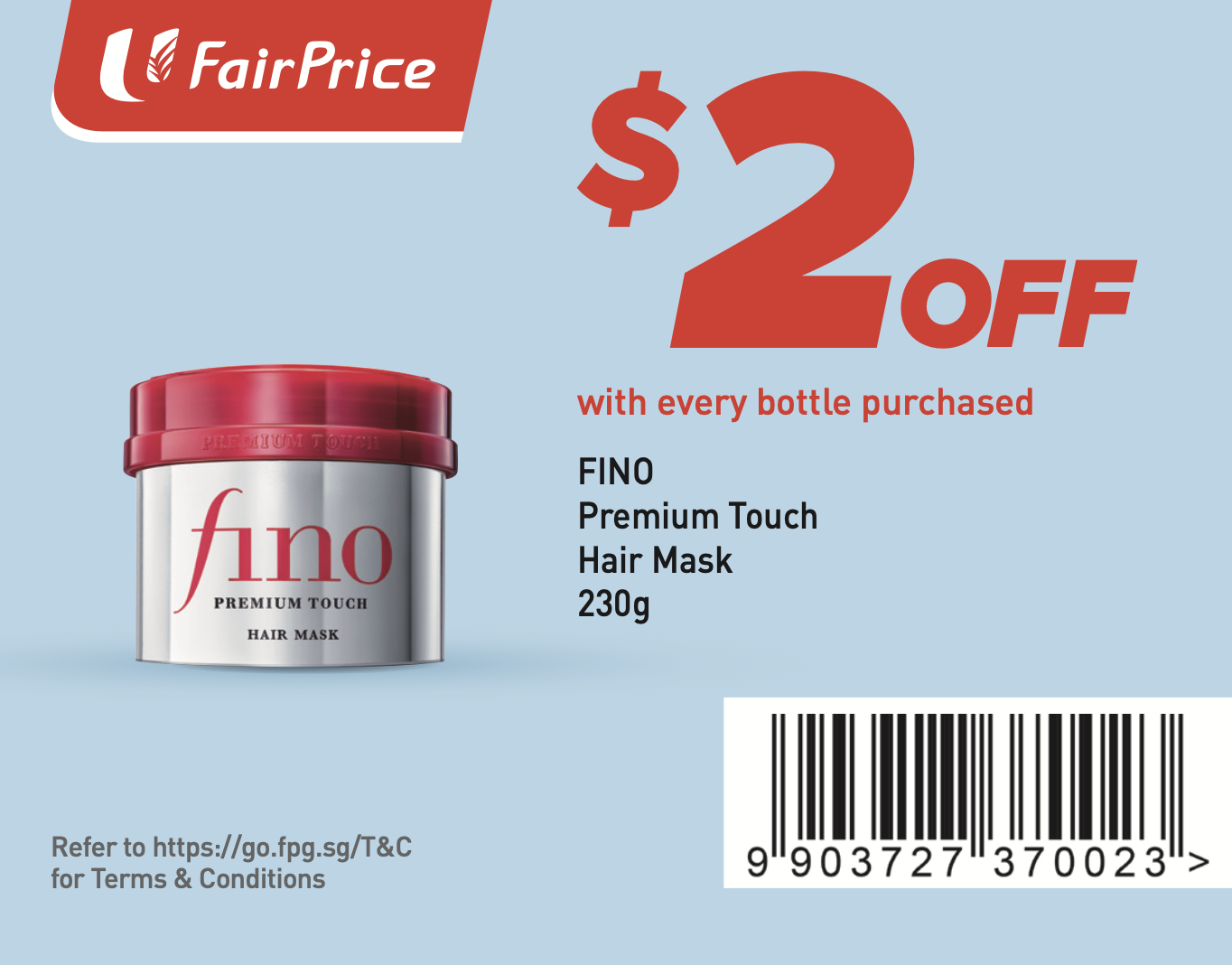 For a sweet treat after your meal at Kopitiam, enjoy any 2 kuehs at only $2, or 2 hot desserts at $3.80. Pick from Green Bean Soup, Red Bean Soup, Tow Suan and Bubur Hitam!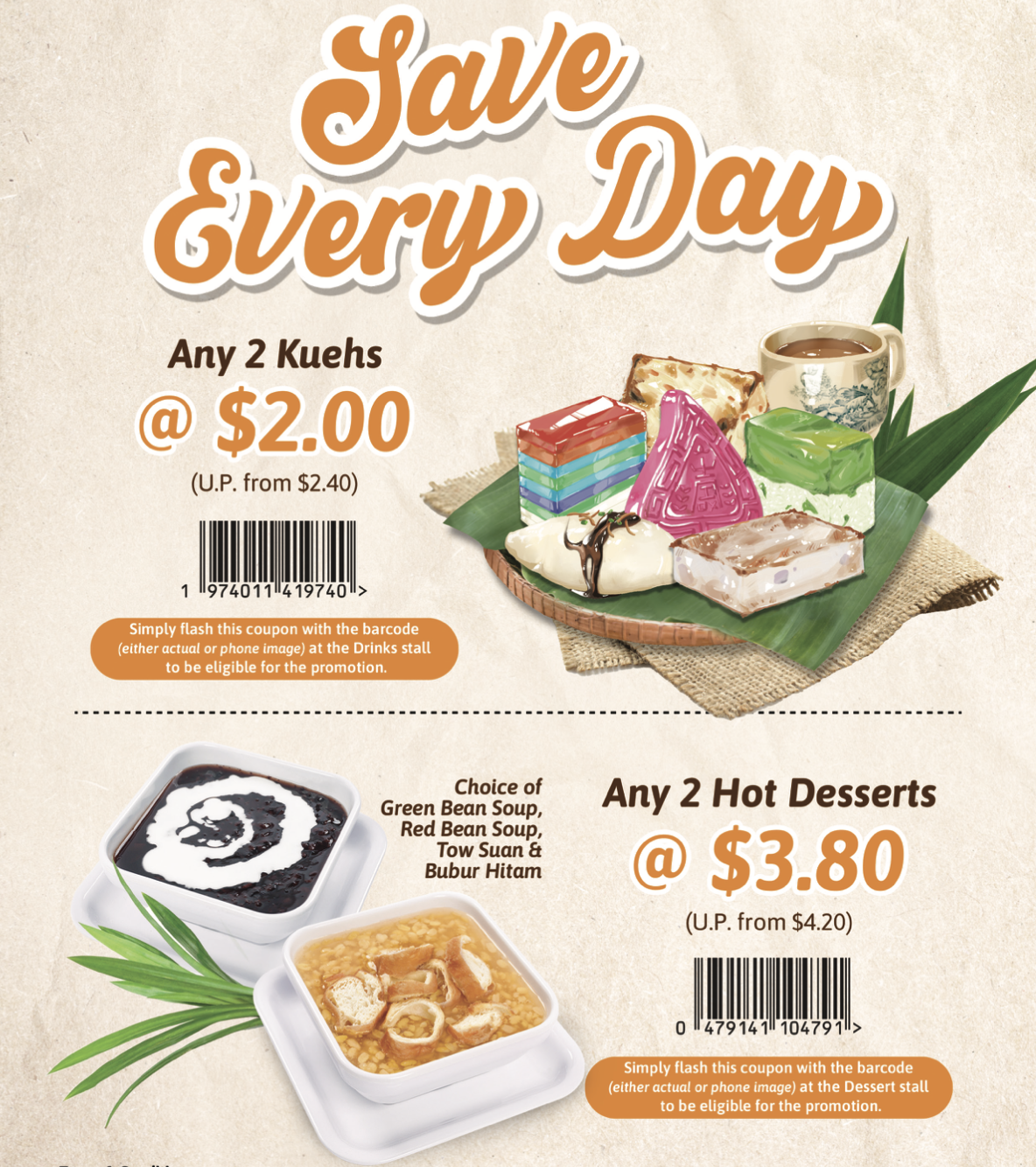 Physical booklets of the FairPrice Save Every Day will be available at all FairPrice stores for those who prefer hardcopy transactions.
The full Save Every Day catalog can be viewed here: https://go.fpg.sg/SEC2023
Save, Add, Pay!
To enjoy your savings, simply save your favourite vouchers on the FairPrice App.
Add up the vouchers by stacking them where applicable when you're shopping, apply the voucher at checkout whether you're shopping in-store or online and make your payment accordingly. The savings will be automatically deducted and reflected in your final figure, and you'll have effortlessly saved on your everyday needed items.
Watch how to save and use the vouchers on the FairPrice App here: https://go.fpg.sg/SEC2023-33
In addition to savings from the Save Every Day campaign, FairPrice Group App users can also look out for a series of deals via the 50 Days of Savings campaign which starts 15 June – 3 August 2023. Users can enjoy savings from buying FairPrice Housebrand products, online grocery shopping, getting their beverage fix, and redeeming Rewards – all within the FairPrice Group app.
For more information on FairPrice Group, visit www.fairpricegroup.com.sg