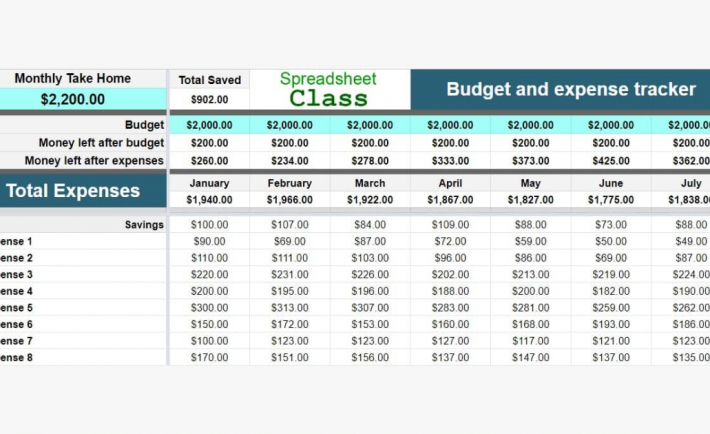 Image Credits: spreadsheetclass.com
I'll splurge today and save tomorrow.
Sounds familiar?
But having the mindset of doing things "later" almost always turns into "never."
And if that's you, this post is for you.
Automate savings
I don't automate savings because I don't see the need to.
But those with a fixed paycheck and on rather fixed pay dates may find it useful.
For instance, DBS has this eMySavings Account which promises "higher interest when you save more each month."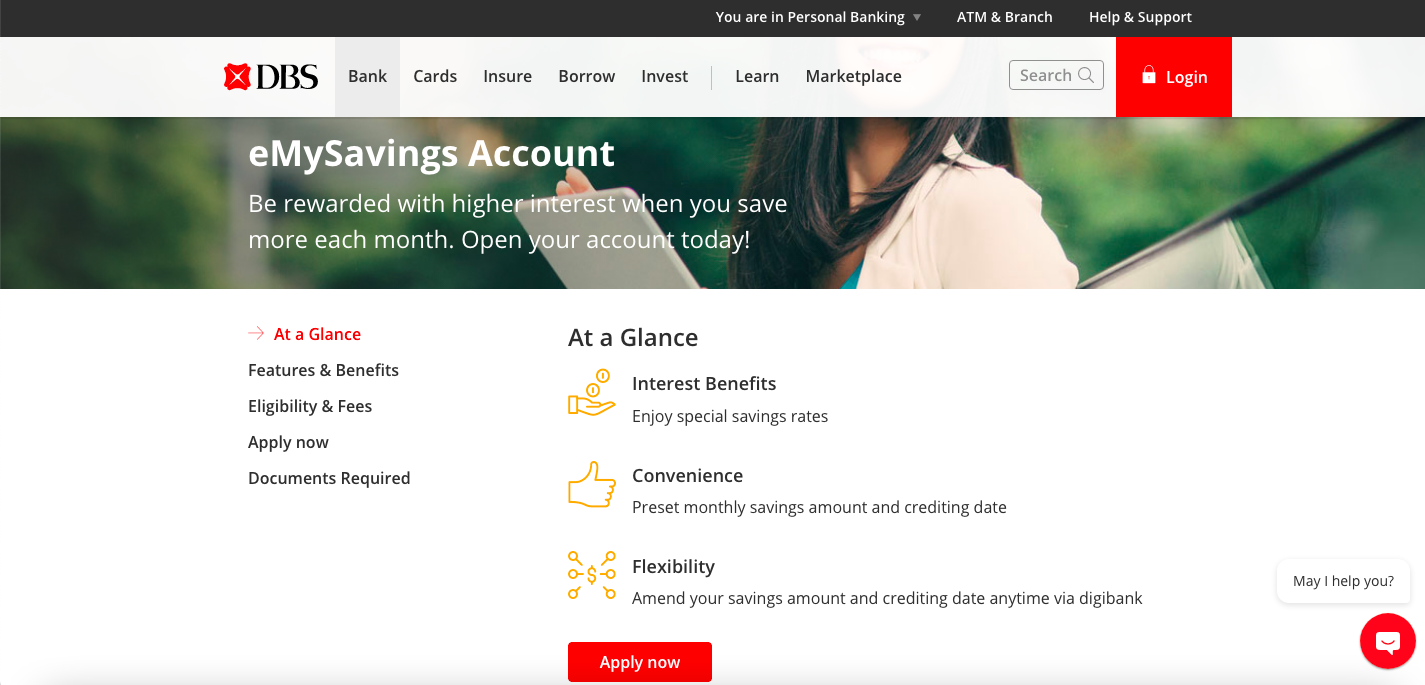 You can save any amount from S$50 to S$3,000 and edit the amount and crediting date anytime via the digibank app.
Not bad.
Or you can…
Use an Excel sheet
I used to spend money without thinking much about tomorrow.
But then having to repay a student loan got me into being more sensitive to the ins and outs of money management.
And speaking of repaying loans, you may be interested in this article I wrote 2 days back:
A student's guide to navigating student loan repayment
Okay, self-promo's over. Let's get back.
I may be far from the money gurus out there but this method has gotten me quite far: using an Excel sheet to track salary and spending.
I have just one monthly log and two main tabs: spending & calorie count. Yep, TMI but I do track my daily calorie intake too.
Every dollar and cent that goes out goes into my spending tab. So whether I've topped out my EZ-link card or bought a McDonald's vanilla ice cream cone, it gets tracked.
At the end of the day, I tally my spending to make sure it says within my daily budget.
No choice, got to do this when you're not rich.
Review at the end of each month
My Excel sheet refreshes every month, so I get a fresh document ready to track every last day of each month.
At the same time, I'll be able to see at a glance the total I've spent and how much I've left.
I used to "roll over" the remaining amount to the next month so I can have more money to spend at the start of each month (especially with bills to pay).
But now, I've decided to just shift the "leftover" amount to my savings account instead, since I have other financial commitments ahead of me.
I've used this method for years and it's working very well.
I like how it's not too complicated and that's why I'm sharing it with you. It's simple to implement and doesn't take a lot of time to track.
Tip: Get the Google Sheets app on your phone so you can always input it right there and then you make a payment.
Using this method, you won't ever get to the point where you wonder, oops, what happened to my salary?
For folks who want to go a step further, you can break down the spending into various categories, whether it's bills, transportation, or lifestyle/entertainment costs.
I have never exceeded my budget and it takes a hell lot of discipline.
But if you're the complete opposite, then maybe having sub-categories would make sense. When the time comes for you to make adjustments, you can straightaway identify the categories that are taking up waaay too much of your budget, and make the decision to cut back wherever necessary.
Or you can try using the newly launched Budgeting tool from OCBC to sync up your spending and paycheck.
Be a little aunty when it comes to coupons and discount codes
There's nothing wrong with wanting to be a little kiasu when it comes to getting the best deals.
Every dollar you save adds up and the aunty in you will thank you.
I'm not a very outgoing person so staying at home works for me most of the time. But if you're always meeting friends and having lots of gatherings to go to, take advantage of coupons, discount codes, and even existing brand loyalty programs.
Some brands may not offer much but as I like to put it: it adds up.
For example, Shopee has this daily cashback voucher (usually a higher percentage on weekends) that allows you to earn cashback coins on most purchases.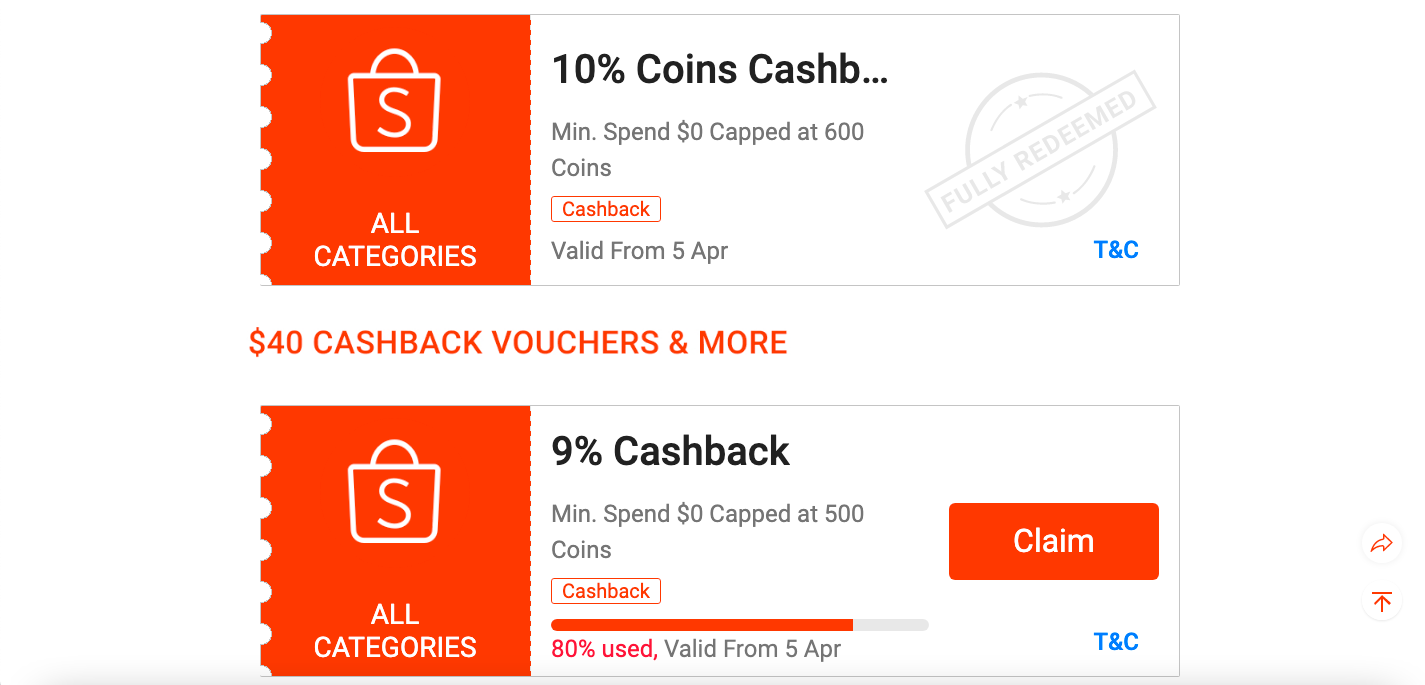 There's also a daily app "check-in system" that allows you to earn FREE coins so you can accumulate and use them on your next cart out.
And for bubble tea lovers, the KOI card offers "leaves" for your top-ups and drinks purchases so you can use it to claim a FREE topping, 1-for-1 drinks at times, and more! There are also birthday privileges on your birthday month. The same goes for the Starbucks card.
And when it comes to local deals, don't forget to follow the Money Digest Facebook page for all the juicy deals my fellow editors are curating daily 😉
Saving money really doesn't have to be that difficult. Find a routine that works for you and build on it gradually. Don't get overly ambitious right from the get-go because a complete change to everything rarely works. You won't last. Period. So as we close, the main takeaways from this article are: automate, track, review, and be a little aunty with discounts. Now, go feed your bank.