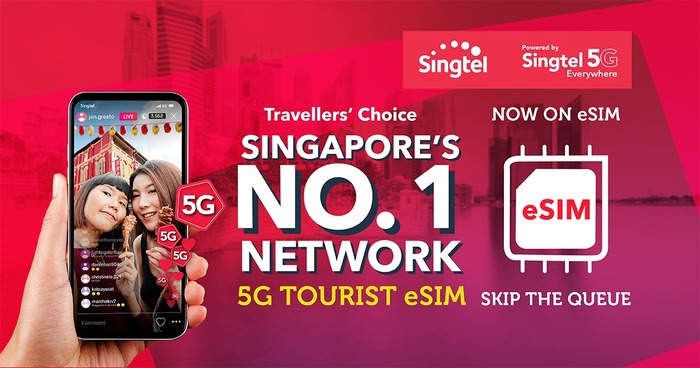 It's F1 season when race enthusiasts from all over the world descend into Singapore. As always, lots of exciting activities have been lined up, both on and off the track. For tourists, we understand that there are simply so many things to do with so little time on our tiny island! To set you off on the right foot, simply purchase the Singtel 5G Tourist SIM or eSIM online before your arrival. That's right, find out how the Singtel 5G Tourist SIM help you stay globally connected at the lowest possible cost.
What is the Singtel 5G Tourist SIM?
The 5G Tourist SIM is the most preferred Tourist SIM in Singapore. With 5G connectivity, it allows visitors to tap on the most powerful network island-wide. Here are the different types of Singtel 5G Tourist SIM available:
$50 SIM Card (120GB 5G data, 10GB data roaming for 28 days)
$30 SIM Card (100GB 5G data, 5GB data roaming for 28 days)
For those who do not require the 5G network (which we don't advise), you may purchase the $12 Tourist SIM that comes with 100GB data for 14 days.
Benefits of Singtel 5G Tourist SIM
With the Singtel 5G Tourist SIM, you can look forward to unparalleled connectivity in Singapore, even when travelling underground on the MRT! With 10X faster speeds, 2X lower latency and better bandwidth, this ensures that you will upload photos and stream videos in no time. In a sport where every millisecond counts, you can be assured that you will never miss out on the action due to poor network with the Singtel 5G Tourist SIM.
Singtel 5G Tourist SIM is now available in eSIM!
Singtel's new fully digital 5G Tourist eSIM offers travellers to Singapore the most convenient way to enjoy the world's best 5G coverage experience.
The Singtel Tourist eSIM's convenient online sign-up process will allow you to manage all your connectivity needs prior to departure. Upon arrival in Singapore, you can simply activate your eSIM on your mobile devices via Singtel hi!App. This seamless provisioning process enables you to save on the precious time you would have otherwise needed to spend queuing at a physical outlet to purchase a SIM card. In additional, you can avoid the hassle of switching SIM cards. Simply toggle between your own SIM card and the Singtel Tourist eSIM effortlessly. Purchasing the Tourist eSIM also very convenient because everything can be done online in a truly digital experience.
Convinced of the benefits? Here's the step by step guide on how you can purchase the Singtel 5G eSIM even before your arrival.
How to buy the Singtel 5G Tourist eSIM?
Step 1: Order eSIM at singtel.com/hitourist. Do ensure your device is eSIM compatible.
Step 2: Get eSIM order confirmation. Receive your eSIM reference number and verification code.
Step 3: Download and register on Singtel hi!App when you are in Singapore
Step 4: Install eSIM on hi!App and add eSIM on mobile data settings on your mobile phone and you are all set to go.
How to buy the physical Singtel 5G Tourist SIM?

If your phone is not eSIM compatible or you still prefer a physical Tourist SIM, you can buy your Singtel tourist SIM online before you reach Singapore at the following websites or apps and pick them up at the Singapore Changi Airport.
Next step, pay for your preferred Singtel tourist SIM online and then collect it at the following places:
UOB Money Changing Counter at Singapore Changi Airport
Travelex at Singapore Changi Airport
Changi Travel Services at Singapore Changi Airport
Singtel Shops islandwide
Alternatively, you can also buy the Singtel Tourist SIM from any of these outlets in Singapore:
Singapore Changi Airport:

UOB Money Changing Counter
Travelex Foreign Currency Exchange
Changi Recommends
Cheers store

Out and about in Singapore:

7-Eleven store
Cheers store
Authorised retailers at Harbourfront / Tanah Merah
Other authorised retailers
Do note that the 5G S$30/S$50 Tourist SIM cards are only available at UOB Money Changi Counter, Travelex Foreign Currency Exchange, Changi Recommends, Singtel Shops and Singtel Exclusive Retailers.
Free Collectibles!
For those who buy the 5G Tourist eSIM, you will receive a free $5 KKday voucher for limited period. For those who pre-order online and choose to collect or buy the Tourist SIM card at Changi Airport (UOB Money Changing Counter, Travelex Foreign Exchange Counters) instead, you will also receive free high-speed racing souvenirs as part of F1 season.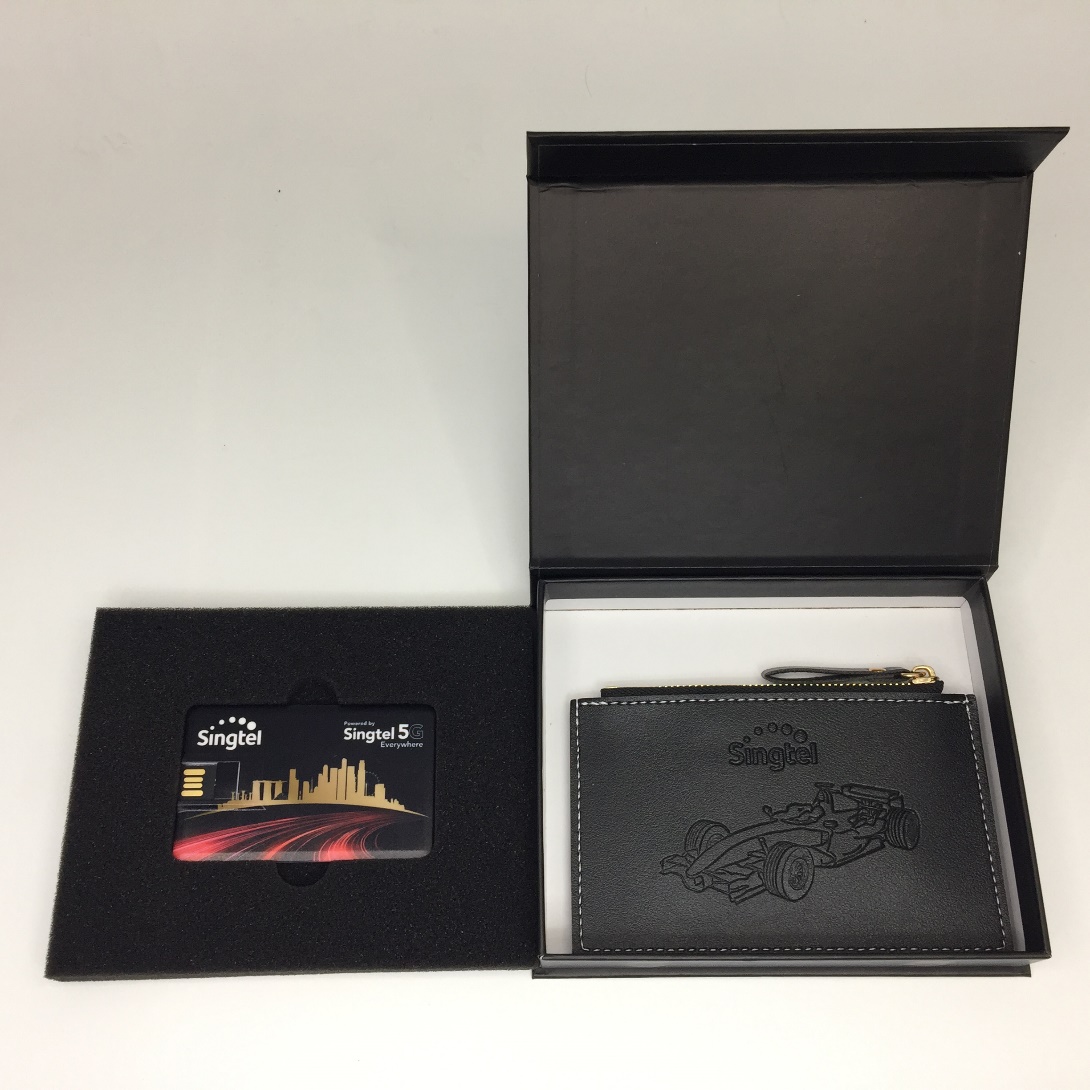 Not to worry if you have forgotten to purchase your Singtel 5G Tourist SIM Card before arrival. That is because you can simply step into any convenience stores (Cheers, 7-Eleven) or Singtel Shop in Singapore to get your hands on them.
With that out of the way, you can sit back, relax and enjoy the F1 show!
Here's a nifty table that summarises all the Singtel tourist SIMs available, with data allowances of up to 120GB of 5G data, and how much they cost. Singtel offers a wide suite of Tourist SIM, to meet all your travelling needs.