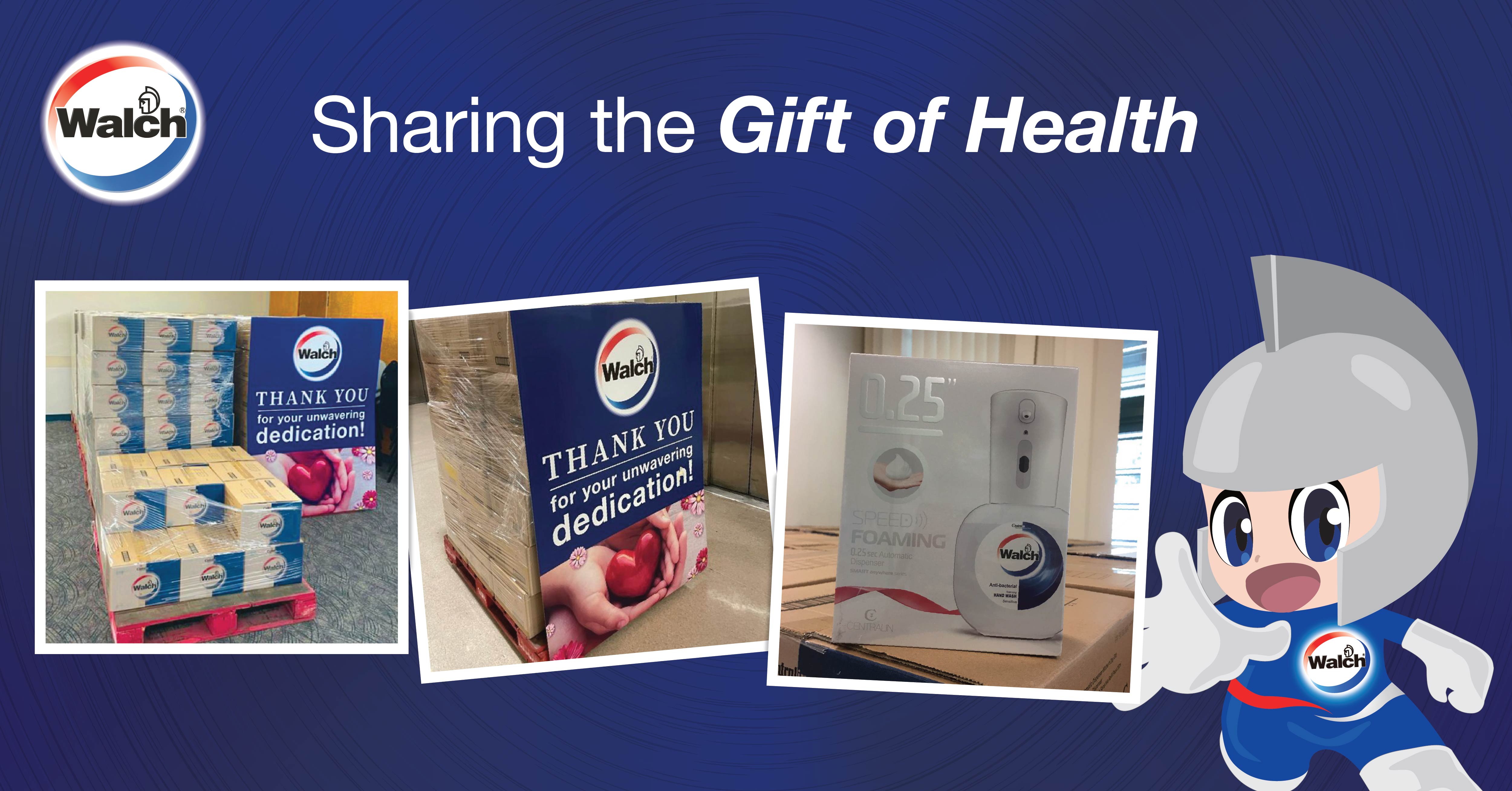 The COVID-19 pandemic has been gripping the globe for more than a year, with evolving strains looking to continually test each nation's resolve in coping with the epidemic. At the forefront of this battle are none other than our nurses in the public health sector, who face a daily battle against the virus whilst ensuring that they stay safe and protected.
With the nation slowly trying to regain a sense of normalcy during this Heightened Alert (Phase 3), nurses have been working hard to ensure that others receive the necessary medical attention despite the dangers of the pandemic. Walch® Singapore is showing our appreciation to the unwavering dedication that our nurses have exemplified over the past year and more whilst battling this pandemic – by sponsoring more than 20,000 units of Limited Edition Walch® Speed Foaming Automatic Hand Wash to nurses in our public health sector.
"The calling and passion of nurses has in many ways inspired us to face challenges in life head on, without wavering in our resolve despite the gravity of the situation. They are often overlooked within the healthcare industry, and we would like to remind them that we are extremely appreciative of what they have been doing thus far and are continuing to do," said Ms. Alicia Liew, Head of Southeast Asia Whealthfields Lohmann. "This act of goodwill is our way of expressing our gratitude for all the hard work they have done thus far and are continuing to do in the fight against COVID-19."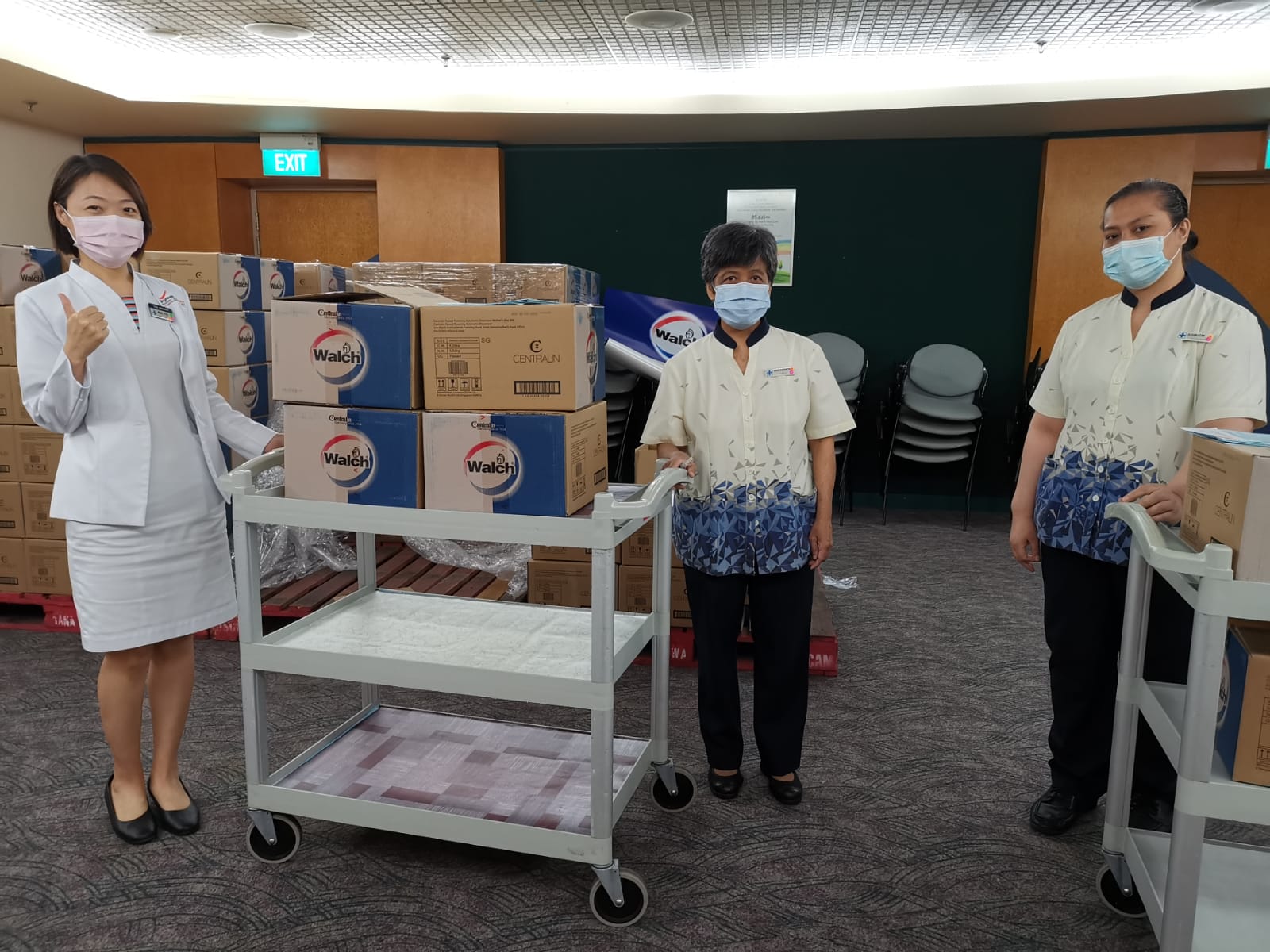 In this initiative, nurses from our public hospitals, such as Changi General Hospital (CGH), Sengkang General Hospital, Alexandra Hospital and Ng Teng Feng General Hospital have each received a Limited Edition Walch® Speed Foaming Automatic Hand Wash earlier in May, as a gesture of goodwill to commemorate their courage and effort to ensure the well-being of others. To continue showing our appreciation, Walch® Singapore has also recently handed out more Limited Edition Walch® Speed Foaming Automatic Hand Washes to nurses from Tan Tock Seng Hospital, the Institute of Mental Health.
With the uncertainty of the pandemic constantly hanging over our nurses, Walch® Singapore is happy to do our part in ensuring that they remain protected and healthy as they continue to battle the epidemic. The Limited Edition Walch® Speed Foaming Automatic Hand Wash is a new generation antibacterial hand wash that can protect users from 99.9% of unwanted germs and bacteria. It also boasts a 100% contactless system to reduce touchpoints between users, ensuring a healthier and safer environment
Facebook: https://www.facebook.com/walchsingapore
Instagram: https://www.instagram.com/walch_singapore/
---
About Whealthfields Lohmann
Whealthfields Lohmann (S) Pte Ltd is the brand owner of Walch®, a manufacturer of high-quality household and personal care products. Equipped with German Technology by Centralin, Walch® continues to produce state-of-the art products to meet our growing consumer needs. As a professional brand of antiseptic products, Whealthfields Lohmann is dedicated in providing the most effective, safe and reliable products for its customers.