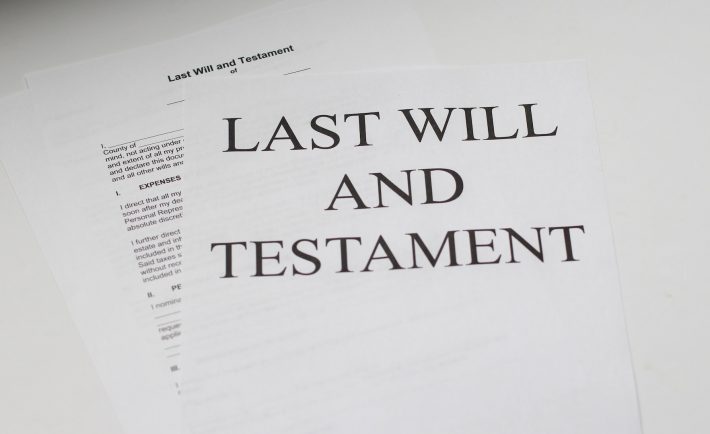 Image Credits: unsplash.com
"My siblings are already fighting over my properties even though I'm still alive," my uncle joked, acknowledging the numerous businesses and properties he owns. He stressed the importance of securing a competent lawyer to ensure his assets are distributed fairly.
You see, he plans to use his resources to establish a foundation dedicated to supporting vulnerable communities, particularly children who have been abandoned by their parents. This charitable endeavor holds a special place in his heart. He wants to ensure that his legacy will continue to help those in need even after he's gone.
If he does not craft a Will in time, his estate will be divided according to Singapore's intestacy laws. Having a Will will enable him to distribute his estate according to his wishes, after his death. It will allow him to give his money to the people he feels needs it most. Can you imagine how this vital document can change the lives of those around him?
Let us begin to understand what a Will is.
WHAT IS A WILL?
A Will is a legal declaration of how your assets will be distributed after your death. It prevents disagreements and provides clarity over your inheritance, which can be distributed to your loved ones or other charitable institutions after you pass away.
Apart from distribution of financial assets, a Will allows you to appoint your executors and your children's guardians. You can approach a lawyer to help you draft a Will or use an online writing service. Feel free to change your Will anytime you see fit.
WHAT IS INSIDE A WILL?
Your Will should clearly state who is going to:
a. inherit your estate (i.e., include your beneficiary or beneficiaries),
b. take care of your children who are under 21,
c. carry out your wishes (i.e., your executor), and
d. dispose your assets if your beneficiaries pass away before you.
WHAT ARE THE BENEFITS OF ESTATE PLANNING?
1. As mentioned above, estate planning helps ensure that your assets are distributed according to your wishes after your death.
2. It specifies who will manage your affairs after you pass away to ensure that your matters are taken care of in a timely manner. Lasting Power of Attorney (LPA) allows someone to make decisions on your behalf in the event that you are unable to do so yourself.
3. It can help minimize taxes and legal fees.
4. Estate planning aids in ensuring that your business is smoothly transitioned to your heirs or successors.
CAN YOU PUT YOUR CPF IN THE WILL?
Central Provident Fund (CPF) savings are not covered under a Will and cannot be distributed via a Will.
You are strongly encouraged to make a CPF nomination so that your intended beneficiaries or charities can have quick access to the funds once unforeseen events happen. Moreover, completing your CPF nomination can help lessen administrative delays and avoid paying a fee to the Public Trustee's Office for administering un-nominated CPF funds.
Not having a CPF nomination can result to your savings being distributed according to Singapore's intestacy laws (or Islamic inheritance law).
WHAT IF I HAVE NO WILL?
If you die without creating a Will in Singapore, your assets will be distributed according to Singapore's intestacy laws or Islamic inheritance law. The Intestate Succession Act (ISA) will take effect. Distribution following the law may not be in accordance with your wishes or may not fit your family's current financial situation.
Having a Will enables you to distribute your assets on your own terms. Whether you want to provide for your elderly parents or your children, updating your estate plan regularly can ensure that it remains relevant and effective in light of changes in your personal circumstances and the law.