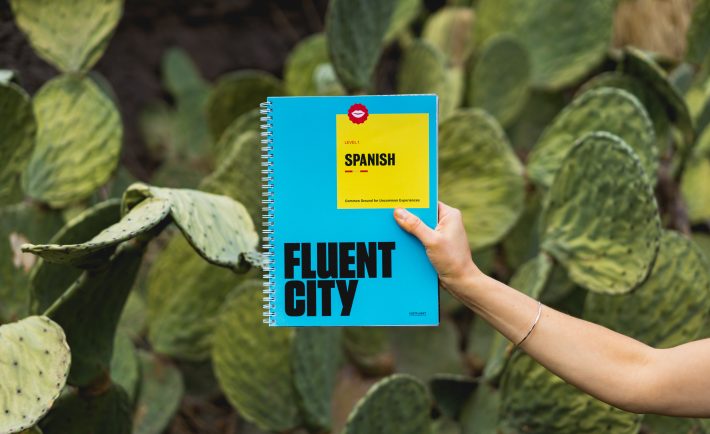 Image Credits: unsplash.com
With the rise of AI and the possibility of AI replacing jobs, have you been thinking of various ways to level up your career?
If you've been considering learning a new language as a form of self-upgrade, you're on the right track.
In fact, I think our sunny island is the perfect place to practice a language given the saturation of nationalities and languages. This means you will have lots of opportunities to meet people, learn, and practice.
Mastering a new language can help boost your income because it opens a world of career opportunities for you. And I'm not just talking about being able to speak; being able to read and write can give you an entire spectrum of advantages in the competitive job market.
And even if you may take some time to be fluent, being trilingual can be a great asset for travel and leisure!
Speaking a foreign language can increase your salary potential
Fluency in a foreign language is a qualification that employers are looking out for.
To back up using stats, research has shown that you can stand a chance to raise your salary by up to 15% with new language proficiency.
A study on bilingualism in the workplace revealed that those who spoke > 2 languages earned an average of 5 to 20% more than those who only spoke one.
But lest you get me wrong, I'm not saying that language fluency is a guarantee of a steep pay raise. I'm just saying that it does put you in a good position to receive one.
And common sense tells you that being multilingual gives you access to a larger job market. Other than international companies in Singapore, you can also search for opportunities abroad.
Knowledge is power, ya.
You will have a competitive advantage
There's no denying that we're seeing more foreigners on the streets of Singapore in recent years.
And that's a sign that many are settling down in Singapore, starting up businesses, and working on our shores.
Being able to communicate in their local language will give you a natural advantage over those who can't. This can be a huge plus point when it comes to thriving in such workplaces.
In addition, learning a new language can open up a wider range of opportunities, including international roles that pay higher salaries.
Companies are always looking to expand their business globally, and having an employee who can communicate effectively with people in different markets is an invaluable asset.
Furthermore, with globalization and increasing diversity, there is a growing need for multilingual employees.
This means that multilingual candidates have an edge over their monolingual counterparts when it comes to getting hired for certain roles. And that edge often translates into higher salaries and better benefits!
The most in-demand languages for careers
You probably do not need me to say this:
English and Mandarin Chinese are probably the "hottest" languages worldwide.
But apart from those two, which the majority of Singaporeans have a slight advantage over, other in-demand languages include Spanish, French, German, Hindi, Arabic, Portuguese, and Japanese.
But ultimately, I think you do what's best for you. Because passion will take you to places.
For example, if you take a huge interest in Japan and want to move there one day, then start learning their language!
And the same goes for any country you're keen on moving to that doesn't use English or Mandarin Chinese as their main language of communication.
Online resources to master a language
With the pandemic coming to an end, more language schools are offering in-person classes now.
But if you think it's too much of a hassle, there are online resources you can make use of to start your language-learning journey.
Here are three to get you started:
With Babbel, you can learn any language from the comfort of your own home! It offers up to 14 languages such as Spanish, French, and Portuguese, with packages starting from S$13.32 for three months.
The Open University Learning Space
The Open University Learning Space offers language learning resources that follow the Common European Framework of Reference for Languages (CEFR) suitable for beginner to advanced-level learners. You can check out this short courses page: open.ac.uk/courses/languages/short-courses, where they offer beginner to elementary modules for German, Italian, and more.
View this post on Instagram
Duolingo is not only a fun and interactive way to learn new words and phrases quickly, but the app's bite-sized lessons keep it interesting without overwhelming the learner. I've used it to learn Japanese and Indonesian, which is not bad if you're an absolute beginner.
Investing in mastering a new language can take years, but it can pay off in monetary ways. With globalization and people moving across countries to work and try a hand at entrepreneurship, the modern workplace requires folks with language skills other than their native ones. And if you're fluent and at a working proficiency level, you can negotiate for a higher salary. So why not take the plunge and embark on a journey of language learning today? You will only stand to win.