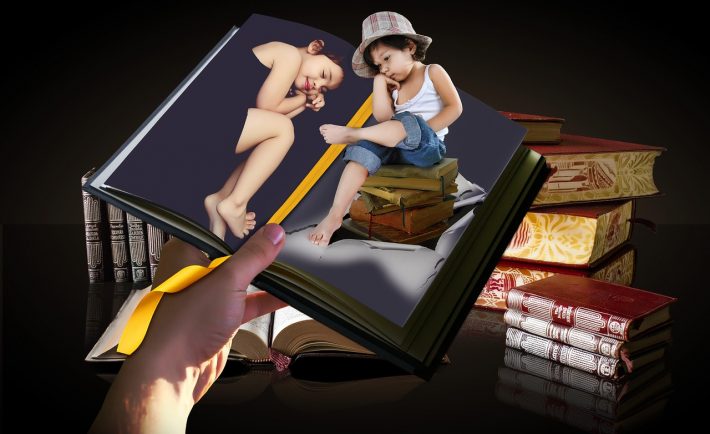 Image Credits: pixabay.com
These four books feature the topic of money without making your child feel overwhelmed. The important lessons come subtly as they are sprinkled with sensible humor, lovable characters, and colorful adventures.
A CHAIR FOR MY MOTHER
Buy it at Kinokuniya for S$14.37.
Recipient of Caldecott Honor, "A Chair For My Mother" is an inspiring tale written by Vera Williams. The story revolves around a family who lost everything due to a horrible fire incident. Rosa and her family worked hard to purchase a comfortable chair that will serve as the only furniture in their home. The book highlights the challenges of people who have minimum wage jobs. It is suited for kids ages 4 to 8.
THE LEMONADE WAR
Buy it at Kinokuniya for S$13.31.
Are you nurturing young saleswoman and salesman in your backyard? Consider grabbing the "The Lemonade War" by Jacqueline Davies. Siblings Evan and Jesse compete in a lemonade war to earn the first one hundred dollars. Prepare yourself as their competition will reach amusing heights!
The book conveys the basics of money management and business planning in the context of an entertaining story. It aims to hit the hearts of children ages 8 to 12.
FANCY NANCY AND THE FABULOUS FASHION BOUTIQUE
Buy it at Kinokuniya for S$29.98.
For your beloved princess who loves to dress up, the "Fancy Nancy and the Fabulous Fashion Boutique" is the perfect read. Nancy is a delightful girl who enjoys transforming the most ordinary events into glamorous occasions. She sets up a fashion boutique to make money to sustain her wants. At her boutique, you will find accessories, rhinestones, clothes, and so much more. The items she was selling came in handy when her sister's party went amiss. This book echoes best to kids as young as 4.
WHERE THE MOUNTAIN MEETS THE MOON
Buy it at Popular Bookstore for S$12.73.
Grace Lin's "Where the Mountain Meets the Moon" mashes Chinese folklore with the classic elements of The Wizard of Oz. She has written a wonderful story of friendship and fantasy. It starts with a girl named Minli who lived in a ramshackle hut with her parents. Minli seeks to change her family's fortune.
Inspired by her mother's old folktales, Minli spends her copper pennies on a magical goldfish. The goldfish is believed to bring good luck. As you may have imagined…the bargain paid off!