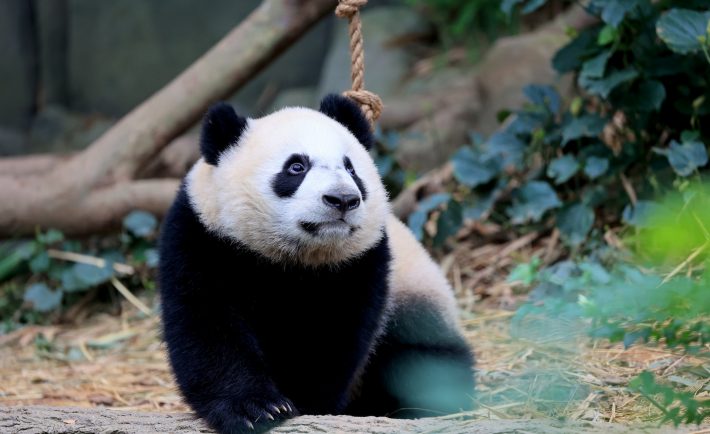 Image Credits: unsplash.com
Planning a memorable trip to Singapore Zoo with your beloved children? Look no further! We have curated a guide to help you create cherished moments at this extraordinary family-friendly destination.
Get ready to embark on a journey of emotions as you explore the following five exciting activities:
#1: INDULGE IN A FEEDING SESSION
Prepare to have your heart filled with joy as you witness animals delicately nibbling food from the palm of your hand. Participating in our token feeding sessions allows you to forge a profound connection with these beautiful creatures. Not only will you create lifelong memories, but your contribution will also support wildlife conservation efforts in the region.
Please keep in mind that feeding sessions operate on a first-come, first-served basis and are subject to availability. To secure your spot, we recommend booking the feeding session online and arriving 15 minutes before the scheduled time. We kindly request your understanding that once the capacity is reached, we won't be able to accommodate additional guests. Reserve your feeding session now at this website.
Choose from a variety of feeding options, including elephants, giraffes, goats, tortoises, and more. Prices start at SGD 8.
#2: MEET THE ZOOKEEPERS
Ignite the curiosity of your little ones or satisfy your own inquisitive nature by immersing yourselves in the world of our dedicated zookeepers. Engage in captivating "Keepers' Chit Chat" sessions where our knowledgeable staff will share intriguing insights and captivating anecdotes about your favorite animals. From elephant keepers to white tigers, the expertise and passion of these caretakers will leave you with a deep sense of admiration.
For session timings, please visit our website and schedule a listening experience. It's an opportunity not to be missed!
#3: EXPERIENCE WHIMSICAL DELIGHTG
Take a moment to rejuvenate and immerse yourself in the enchanting ambiance of the Wild Animal Carousel. As you embark on a whimsical animal-themed ride, feel the joy radiating through every fiber of your being. This vintage merry-go-round is not only a delight for children but will also awaken the inner child within you. To avoid waiting in queues, we recommend booking your carousel ride online.
Ticket prices for the Wild Animal Carousel are as follows:
– Single Ride: $4
– Three Rides: $8
#4: ENJOY CAPTIVATING SHOWS
If you find yourself yearning for the presence of your beloved pets at home, rejoice in the Rainforest Kidzworld Amphitheatre for the Animal Friends Show. Witness the talent of a remarkable cast of domestic animals as they showcase their entertaining skills. After the show, seize the opportunity to collect autographs or capture treasured photographs with these incredible performers. And for those seeking wet and wild amusement, the Splash Safari Show features the delightful antics of the California sea lion.
To find out more about the Animal Friends Show, please visit: mandai.com
For information on the Splash Safari Show, please visit: mandai.com
#5: JOIN AN EXCITING TOUR
If strolling through the vast expanse of Singapore Zoo with young children seems daunting, we invite you to embark on the Wild Discoverer Tour aboard a comfortable tour buggy. Allow yourself to relax and be chauffeured through the captivating animal exhibits while immersing yourself in tales of their care and conservation. Moreover, seize the unique opportunity to feed the rhinos and giant tortoises, fostering a profound connection with these magnificent creatures.
For an extraordinary and unforgettable experience, indulge your child's dreams by treating them to a behind-the-scenes adventure as a zookeeper for a day. Our exclusive hands-on program allows them to work alongside our dedicated keepers, learning the art of animal care and conservation. We offer two options: one for children aged 6 to 12 and another for older children and parents, ensuring that everyone can participate in this magical experience.
Tickets for the Wild Discoverer Tour are priced at S$380 per person.
These five activities offer a diverse range of heartwarming experiences for families visiting Singapore Zoo. From creating connections with animals through feeding sessions to engaging with passionate zookeepers, enjoying captivating shows, and embarking on immersive tours, there's something for everyone to cherish. Don't miss out on this opportunity to create lasting memories. Book your tickets now and get ready for an unforgettable day filled with wonder and joy!
Sources: 1