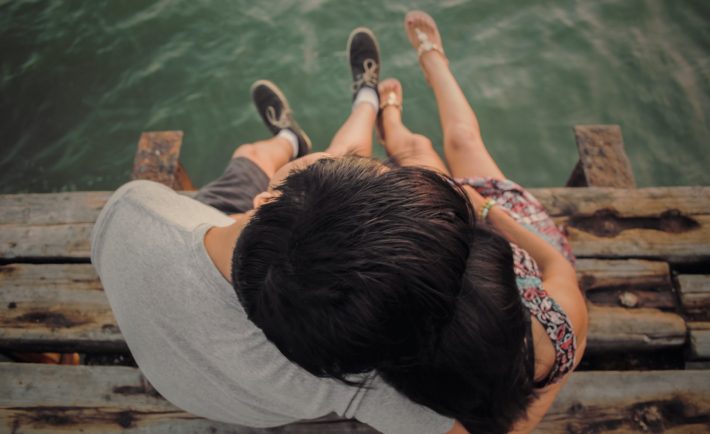 Image Credits: unsplash.com
Making a conscious effort to speak your partner's love language allows you to understand each other better and to make him or her feel loved. Dr. Gary Chapman is the renowned author of the "5 Love Languages". He highlights that there are five ways that we can communicate love namely through: words of affirmation, receiving gifts, quality time, acts of service, or physical touch.
With the continued practice of communicating each other's love language, a happy and loving relationship will solidify.
WORDS OF AFFIRMATION
People who have "words of affirmation" as their love language value sweet and encouraging words. To them, whispering "I love you" brings more happiness than any expensive give that you can buy. On the other hand, they will feel unappreciated if you do not verbally convey your emotions or if you do not praise them for their accomplishments.
This person will appreciate a handwritten card. A book can be a good choice too. Moreover, you may gift an artwork or a decorative sign with empowering or loving words in it.
RECEIVING GIFTS
For some people, receiving gifts make them feel most appreciated. This does not mean that they are materialistic. They simply love the thought behind every gift. They have special fondness for special occasions such as birthdays, weddings, and anniversaries. Forgetting the special dates and not showing you care can become issues to these people.
If your loved one has this as his or her love language, spend your money on a gift that is important and personal. Buy something that has special significance to your relationship. Also, pay attention to any hints your partner drops.
ACTS OF SERVICE
For many people, actions speak louder than words. To make your partner with this love language feel loved, help him or her with the household chores or with anything that will ease one's burden. Laziness, broken commitments, and creating more work for them indicates that their feelings do not matter.
Serve your partner by giving a set of "love coupons". These coupons may contain the following acts: free housecleaning services or free candlelit dinner. Do all the planning and preparing!
QUALITY TIME
For this people, they find the greatest gesture of love in spending undivided attention with the ones they love. It does not matter where you take your partner! What matters most is that you listen actively and you are free from any distractions.
Consider booking a weekend getaway with just the two of you. If it is a family member, go out for a dinner or roam the Botanical Gardens. Make sure you spend an ample amount of time with your loved one. Do not make him or her feel rushed.
PHYSICAL TOUCH
Lastly, people who have physical touch as their love language value appropriate gestures such as holding hands or hugs. If your significant other speaks this language, it is important to appreciate them through your touch. Physical touch fosters a sense of security and care in any relationship. Neglect or abuse can be unforgivable for this people.
An ideal gift for this person is a massage or manicure. Another option is to book a cuddle session at home while watching Netflix in bed and drinking some hot chocolate.