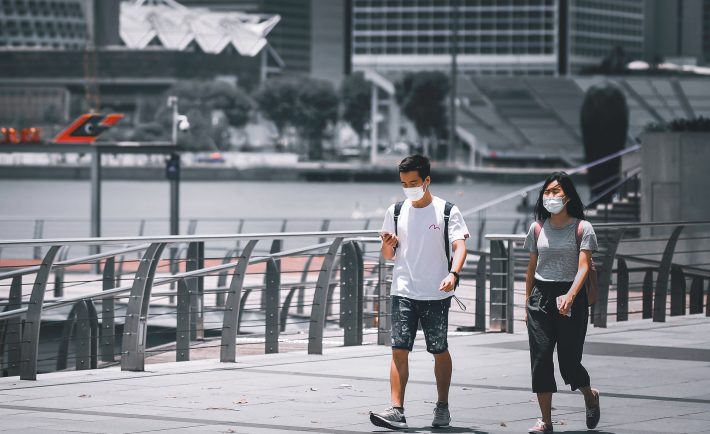 Image credits: unsplash.com
Personal debt among young Singaporeans have been rising during the COVID-19 pandemic and the situation could turn sour once the interest rates start to rise.
Recent Credit Bureau Singapore data showed that people in their twenties have been taking on increasing amounts of other debt since the second quarter of 2020. The data manifested that the average personal loans and overdraft balances for those under 30 elevated by about 23% in the first quarter of this year over the last three months of 2020.
To illustrate, the average personal loan and overdraft balances for borrowers aged 21 to 29 increased to S$49,689 in the first quarter of this year. This is about 42% higher than the average of S$34,941 in the first quarter of last year.
It is important to note that the borrowing limits in Singapore were capped in 2015 to help keep unsecured debt in check. Experts say that the higher debts observed recently could have been fueled by the low interest rates among other factors.
RISE OF UNEMPLOYMENT
Last March, the unemployment rate among residents below the age of 30 was 6.4 per cent. Unemployment and lower earnings could be the reasons why young adults take personal loans and overdrafts. They try to borrow their way out of the crisis.
"If it is due to youth unemployment, it is often transitory. And the Government already has the SGUnited Traineeships programme and other relief to help young people and help small firms hire young people." – Singapore Management University's Associate Professor of Finance, Mr. Song Changcheng
LACK OF PERMANENT JOB
Ms. Selena Ling, OCBC Bank Chief Economist, said that the impact from rising personal debt among younger people will depend on when things turn around in terms of their professional life.
She added: "If subsequently they can find permanent jobs, then they can pay off the debts. But if the duration is extended, then loan delinquency or default rates may rise."
MANAGING YOUR DEBTS
Awareness of your overall debts and assets is the first step. Include every document, billing statements, loans, and mortgages you have. Take immediate action when you notice that your debts are getting harder to manage.
After seeing the bigger picture, it is time for you to reduce your expenses. Cut down unnecessary expenses such as designer bags or artisan coffee runs. Add the minimum payments of your debts and the cost of your necessities to your monthly budget. To aid your realistic budget, you may sell your unused or underused items online.
Lastly, you can seek professional help. Start by seeking help from your family and friends. Then, consider hiring a professional to reduce your interest rates and penalties at forgiving timeframe.
Source: 1