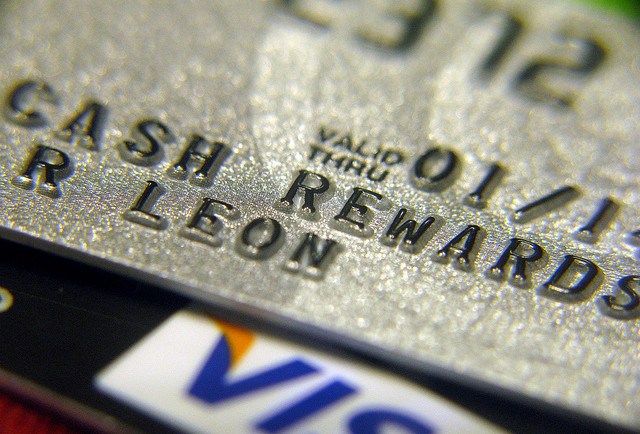 (Image credit: frankieleon, via Flickr)
Loyalty That Counts
James Berry, e-Commerce Director from Collinson Latitude explains how for banks and credit card providers, it's time to make rewards add up, or risk losing out.
Consumers are keener than ever to shop around for a good deal when it comes to their finances, you just need to look at the rise of personal finance sites like Money Digest to see that. Armed with smartphones and 4G, they compare everything from the cheapest travel insurance to the best credit card rate, and are not afraid to do their research in order to get the best return for their hard earned cash.
In a new report, 'Taking Account: The consumer perspective on loyalty programmes in financial services' it was highlighted that nearly two thirds (63%) of consumers globally are now swayed by rewards on offer when choosing a new bank and credit card. In Singapore, stronger sentiments are expressed with nearly three quarters (73%) indicating that rewards have an influence on their choices, exceeding that of the global average. This actually ranked rewards on offer above customer reviews and almost on a par with brand reputation in terms of their sway in consumers' decision making process.
But, it seems the financial service (FS) providers are playing catch-up when it comes to customer satisfaction. Many remain lulled by the false sense of security created by years of stable loyalty, as only 1 in 10 Singapore consumers said their rewards programme offers an excellent service.
The fact is the rules of engagement are changing.
Making Rewards Add Up
So we know loyalty programmes have a significant impact on consumers purchasing decisions when choosing a new bank or credit card, and that a positive rewards experience can evoke loyalty – but if it was that easy wouldn't everyone be doing it?
The simple answer is yes, but it's not that simple. Availability of a programme is one thing, matching it with increasingly high customer expectations is quite another.
Consumers today expect rewards that are suited to them and their lifestyle. Over eight in ten of respondents globally said that their reward programme would be better if it offered more choice and allowed them to choose the categories of reward they wanted. The point is, customers have come to expect value, flexibility and choice when it comes to rewards. With more than one in two preferring to engage with their programme online, offering a single channel package will no longer suffice. Using customer data to pinpoint their preferred touch-points and fitting the redemption process around these will encourage conversion, beneficial to customer and financial providers alike.
Cashing In On Loyalty
Unfortunately many companies in the FS industry continue to look towards reward programmes as an 'add on' rather than as an integrated part of their business offering; this undoubtedly has a knock on effect for customer satisfaction.
What's important for programme managers and marketing professionals in the sector to realise is that consumer expectations have changed; they expect to be rewarded for their custom 24 hours a day, 7 days a week, on the device of their choice. Banks and credit providers need to start investing in more personalised reward programmes that offer consumers greater choice and accessibility.
In an era where online banking, live chats, mobile banking and remote account management are considered a necessity rather than a value add for 'connected customers' – rewards and incentives are helping differentiate providers. In fact, around three quarters said they would like better access to rewards online and the ability to redeem their rewards more easily.
The Forecast for Loyalty in Financial Services
Over the past ten years and during the midst of a world-wide economic crisis, the financial services industry had a shake-up – one that has thrown up new ways of doing things and ultimately changing the way consumers interact with them. So far, many have managed to keep hold of their customer base, but how many of that base have already taken a loan or a credit card with another provider?
It's hard to say, but what is clear is that with smartphones in their pockets and information at their fingertips, it's easier than ever for your customers to look elsewhere. And when they do, a decent reward programme will be towards the top of their priority list.
If you're unsure how to go about ensuring your reward programme meets these needs our tops tips below are a good place to start: