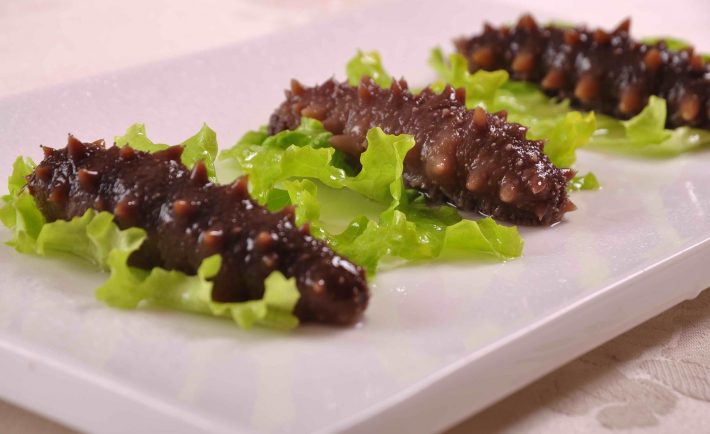 Image Credits: pixabay.com
Let me paint a common scenario in this day and age. One unsuspecting click to a single headline or YouTube video leads to another. It happens to the best of us! This rabbit hole of wonders led me to a video featuring celebrity's favorite dishes. As it turns out, singer The Weeknd finds comfort in "Siga Wat". Siga Wat is a traditional Ethiopian dish made with a spicy beef stew and a side-dish (e.g., bread).
Hearing about this dish opened my mind to other exotic dishes in the international scene. How adventurous are Singaporeans when it comes to their food? Well, many are eager to explore new things. On that note, here are deliciously exotic dishes that are under S$30.
#1: BRAISED SEA CUCUMBER WITH CHINESE MUSHROOM (S$26)
I was first introduced to the sea cucumber in my Biology class. My lecturer highlighted that sea cucumbers are marine animals from the animal class of Holothuroidea. It has a strong anti-inflammatory effects, which may help alleviate pain in patients suffering from tendonitis and arthritis. Furthermore, historical Chinese beliefs considered it as an aphrodisiac due to its resemblance to the male's genitalia.
Sea cucumbers are eaten either fresh or dried up. Whichever way they are prepared, it has little to no taste and has a "fishy" smell. It is also rich in sand. A casual Cantonese restaurant in Singapore carries a dish that places it as their star. Cafe De Hong Kong serves Braised Sea Cucumber with Chinese Mushroom for S$26. Feel free to give it a try!
Location: 586 Balestier Road #01-01 Eastpac Building, Singapore 329898
Website: facebook.com/Cafe-De-Hong-Kong-48893444221
#2: CAUSA DEL MAR (S$19)
Contrary to popular belief, Peru holds more jewels aside from the renowned Machu Picchu! Its Peruvian cuisine fuses the Inca's indigenous practices as well as the immigrant's varied practices (i.e., immigrants from Asia, West Africa, and Europe). Corn and potatoes are staples to their dishes.
Taste authentic Peruvian dishes as you climb a vibrant rooftop joint – the Tiger's Milk. Tiger's Milk got its name after the traditional citrus-based marinade called "Leche de Tigre". You must try the Causa Del Mar dish, which is a multicoloured potato-based starter filled with prawns, octopus, and avocado. Interesting combination, right?
Location: The Club, 28 Ann Siang Rd, Singapore 069708
Website: facebook.com/tigersmilksingapore
#3: GOBI MANCHURIAN (S$14.20) & STEAMED VEGETABLE MOMOS (S$9.80)
Centuries ago, the Chinese and Tibetans migrated to Bengal. The multicultural interactions brought dishes ranging from sweet to sour. Fifth Season Tangra Chinese is perfect for people who are deeply interested to witness the flavor play of Indian, Chinese, and Tibetan cuisine. The restaurant includes award-winning dishes such as the Tibetan Momos.
Steamed vegetable momos consists of dumplings stuffed with minced vegetable. It is served with a special chili that is roasted in tomato sauce. Another exotic dish is Gobi Manchurian. It consists of crisp cauliflowers seasoned with garlic, ginger, and soy sauce. These dishes only prove that the restaurant will have you satiated with its extensive repertoire.
Location: 28 Race Course Road, Singapore 218550
Website: www.fifthseason.com.sg
"Exotic food is a term that is applied to culinary items which are considered unusual, novel, or taboo from the perspective of an individual's native culture." I, for one, am not afraid to try exciting and eccentric flavors. Some of the weirdest things that I have tried are Balut, crickets, frog's legs, June beetles, and chicken's intestines. Balut was my favorite among this exotic group.
How about you? How adventurous are you when it comes to food? Have you ever tasted or heard any of these dishes? Do not be shy to leave a comment below!