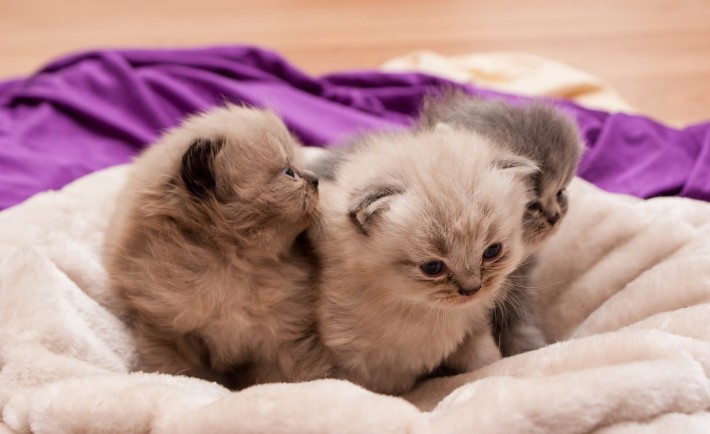 Image Credits: pixabay.com (License: CC0 Public Domain)
Lovable, clever, quiet, sweet, and playful are just some of the words to describe your feline friend. Their comforting nature has been proven to reduce one's stress levels that even renowned Psychologist Sigmund Freud believed that the "time spent with cats is never wasted".
This Christmas season, while searching for the purrfect gift for your cat-adoring loved one, keep in mind that you must also be financially savvy.
Here are 5 Christmas Gift Ideas For Cat Lovers Costing Under S$30…
1. HAND-KNITTED FELINE TOYS
Doggy Friend maybe one of the cheapest online pet stores out there but their services are optimum. Looking at their user-friendly website that is easy to navigate, I saw a wide range of cat food brands. You will definitely find a product and price that suits you best.
Also, there are adorable hand-knitted toys made with toxic-free wool, 75 cm strings, and bell to tease the kittens with. Hurry as these JU-BE Feline toys are on sale for S$5 only!
And if you want to give a present for your friend but you do not know what cat product to get him or her, you may buy a Doggy Friend gift certificate instead. Their gift certificates range from S$10-S$50.
2. PRETTY CAT LIP GLOSS
Pucker up as the cat-shaped lip gloss by Rubi Shoes can be used wherever you go. You can choose from three delightful scents such as mint, watermelon, and coconut as well as three vivid colors such as silver, mint, and hot pink.
Retailing for S$7.95-9.95, this novelty lip gloss will surely be loved by your friend's lips and your own wallet!
3. NOT YOUR AVERAGE GRAPHIC TEE
You can never go wrong with the classic crew neck printed tees as it goes well with anything from skinny denims to loose skirts.
Made with 100% cotton, Cotton On Singapore takes a humorous route as their white shirt for men is basically a cat version of the singer Pharrell Williams. It is on sale now for only S$10!
If you prefer printed words, you can go for the unisex "ARE YOU KITTEN ME RIGHT MEOW?" tee by TrendingTops. It is handmade and shipped internationally from United States. This is why the variety of sizes range from XS-4XL. 4XL- a size unheard of in most Asian countries! They cost about S$20.31.
4. DAINTY CAT NECKLACE
Nothing says simplicity and sophistication better than a dainty cat necklace. Its lovely shape made with 925 sterling silver exudes femininity to the everyday wear. The necklace is shipped from China and costs about S$14.33 on Etsy.
5. KITTY HAND WARMERS
As the breeze of cold December air graces the nation, keep your loved ones warm and happy with these finger less gloves. Customize these pair of gloves by choosing the yarn or color of the fun kitty design.
Friendly reminder: Purchase these gloves for over S$18.84 under Priority Mail International in order to receive your order prior to Christmas day!
May these gift ideas bring nothing but delight! 🙂