The Shopee Pre-CNY Flash Sale has everything that you need for the Lunar New Year — that is to say deep discounts and offers on CNY goodies and other essential items!
From 23 to 24 January, they are kicking off the celebration with a sale that offers huge savings. Shoppers can look forward to some of the items sold at a loss (discounts of up to 82% off) such as Golden Duck Salted Egg Fish Skin & Potato Chips, Tiger Beer (CNY Edition), Her Jewellery Rose Gold Collection (Crystals from Swarovski®) and Coca Cola (CNY Edition). They will be released at different timings. (Hint: Scroll down to find out what time they are on sale)
Other products that are on sale includes New Moon Joyful Spring Set, Xishi Bak Kwa, Huggies Silver Pants, Xiaomi A1 Special Red Edition and more.
Bargain hunters, don't miss out on their CNY Early Bird Flash Sale which offers the lowest price guaranteed for a wide variety of items handpicked for this special occasion. There will also be other highlights including Everything at $1.88 & Under, 双喜 Double Happiness Deals (2 for $8.80, 2 for $38.80, 2 for $88), and Shopee Mall Mix & Match that lets you bundle up brands such as Colgate, Listerine, Neutrogena, Harpic, Thirsty Hippo & more, at a discount.
Want more savings? Here's a $7 off $15 promo code for new users: HUATSHOPEE 
1. Golden Duck Salted Egg Fish Skin and Potato Chips (23 January, 00:00 hrs)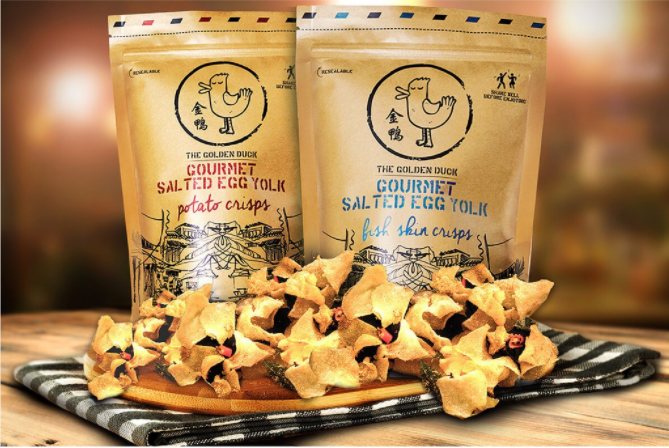 $10.00 $6.88
The Golden Duck Company (TGD) was born out of a passion for Singapore's signature flavours. Confident in their dynamic quality, a journey began to take gourmet snacks one step further in the Asian heritage flavour space. Today, TGD is fast establishing a stronghold in the snack world as a reputed purveyor of gourmet Asian snacks.
Salted Egg Potato Chips: Good things must share. So crisp, so light, these bring your everyday potato chips to another level, no dip required.
Salted Egg Fish Skin: Crispy fish skin coated with salted egg yolk and a touch of spice. So satisfyingly good you won't need the reseal.
Try them both for a special bundle price of $6.88. (U.P. $10.00)
2. Tiger Beer CNY Edition (24 Cans) (23 January, 14:00 hrs)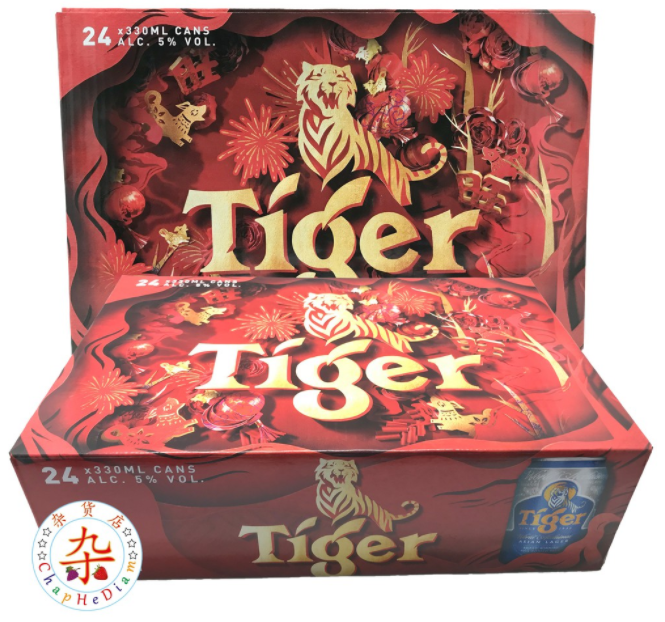 $59.90 $38.88
Huat with Tiger Beer this Chinese New Year.  Fill your glass with Tiger Beer and expect a new year that overflows with prosperity and togetherness. The special CNY edition of 24-can pack will be selling for just $38.88 on Shopee instead of $59.90 elsewhere.
3. Coca Cola CNY Edition (24 Cans) (23 January, 18:00 hrs)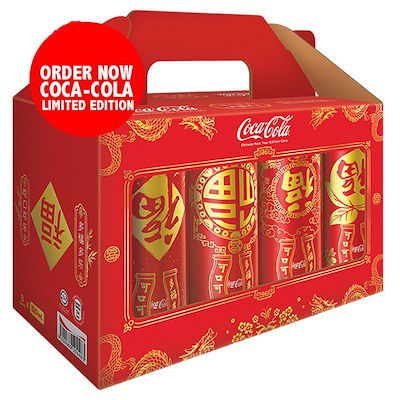 $16.00 $9.88
Stock up on some Coca-Cola for this coming Chinese New Year. Start gifting them to guests who come to visit. These festive Coca-Cola Chinese New Year cans are now available on Shopee for just $9.88 that comes in a 24-can pack.
4. New Moon Joyful Spring Set (Abalone, Razor Clam, Fish Maw Soup) (23 January, 16:00 hrs)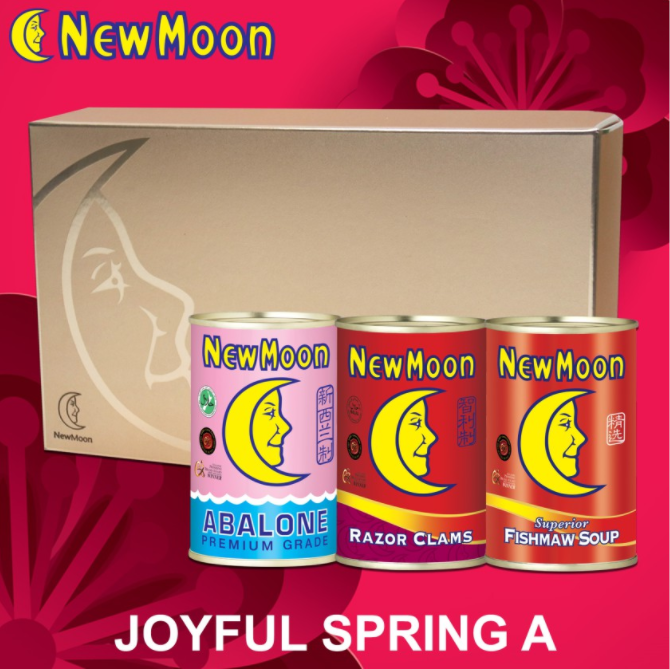 $66.80 $38.88
New Moon has been the Number 1 Best Selling Abalone brand in Singapore. New Moon offers a variety of its flagship product, Abalone, from various regions around the world to cater to the various taste profiles and texture preferences of its discerning customers.
You want to have abalone during Chinese New Year as the abalone's Mandarin name is "bao yu", which means a guaranteed surplus. The set of Abalone + Razor Clams + Fishmaw Soup will sell for $38.88 on Shopee.
5. Xishi Bak Kwa (23 January, 20:00 hrs)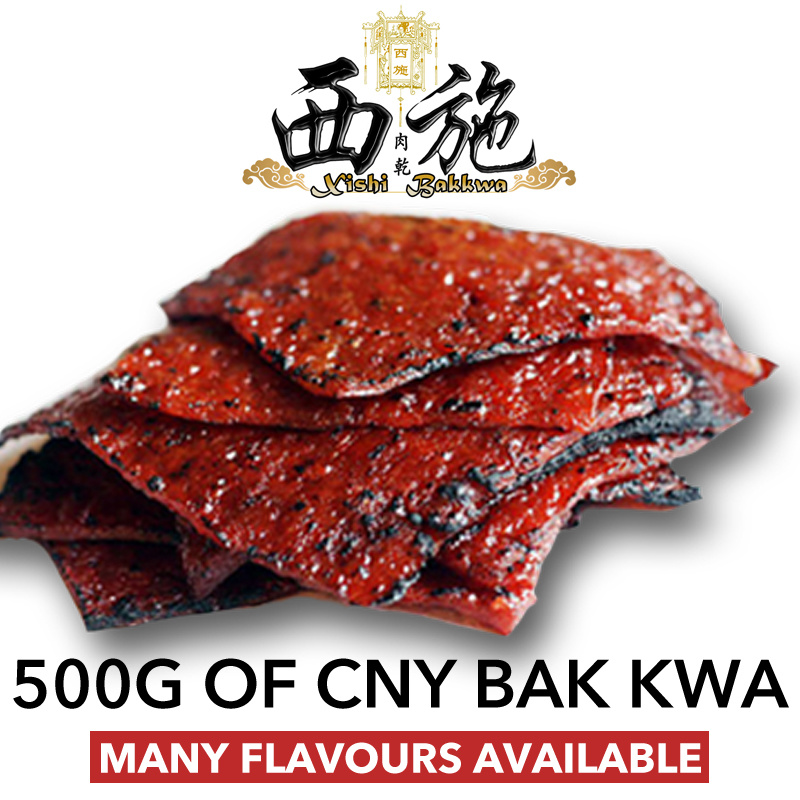 $23.50 $16.88
Xishi Bak Kwa is made from the traditional recipe of Mr Koh Hock Bin who has insisted on using charcoal smoke house in the production of Bak Kwa even though machines are more commonly used today.
The delicious bak kwa will be selling for $16.88 a pack (500g) instead of $23.50.
7. Takahi Cyclonic Handheld Vacuum Cleaner (23 January, 22:00 hrs)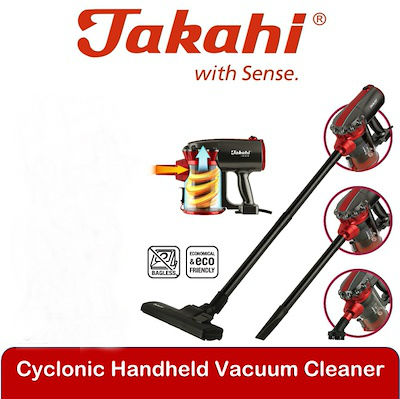 $79.90 $38.88
The Takahi Cyclonic Handheld Vacuum Cleaner will come into good use as you do your annual spring cleaning for the new year. It runs using a cyclonic logic with strong centrifugal force that separates dirt and dust from the air path. The HEPA filter traps micro sized particles to ensure highest cleaning efficiency.
Buy one today for half price at $38.88. (U.P $79.90)
7. CNY Rose Gold Collection (Crystals from Swarovski®) (23 January, 12:00 hrs)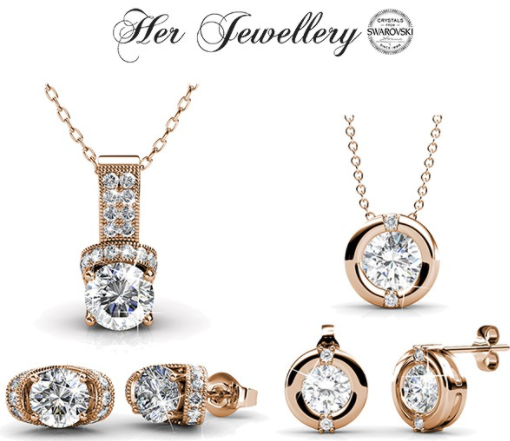 $89.99 $15.88
Bring luck to the new year with a unique piece of jewelry. Her Jewellery CNY Collection features a perfectly paired necklace and earrings made from 100% genuine Swarovski crystals.  The stylish selection of crystal jewelry pieces matched with rose-gold plated hardware add shine to any occasion.
Buy them at a bargain price of $15.88 in the Shopee CNY Sale.
8. Huggies Silver Pants (3 Packs) (23 January, 16:00 hrs)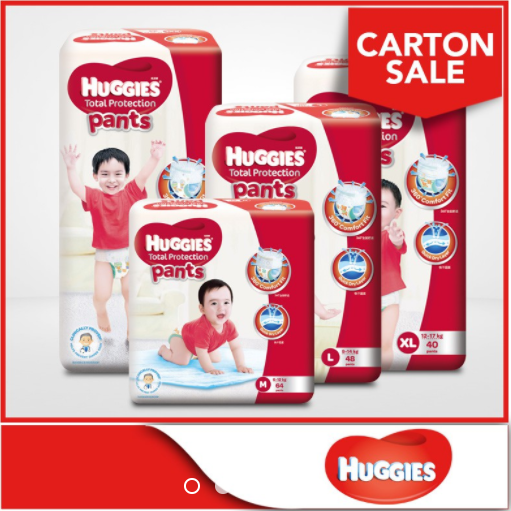 $48.70 $29.88
Huggies Silver* Pants offers affordability for everyday use. They are perfect for active babies or toddlers that refuse to lie down whilst changing. Everyday change time is now easy and comfortable for baby with Huggies Silver Pants. Your active baby need only to step into the pants and you can slide them up. Say hi to easier, faster and more affordable diaper changes!
Stock up for just $29.88 .
9. Xiaomi A1 Special Edition In Red (23 January, 22:00 hrs)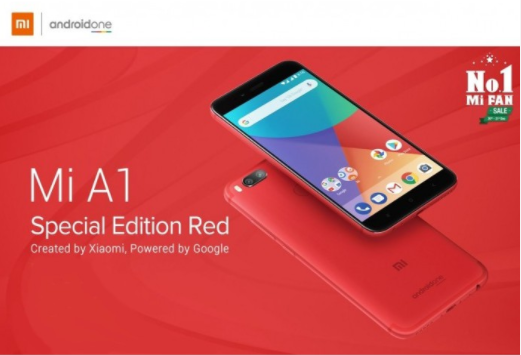 $268.00 $228.88
Xiaomi has launched a new variant for its Mi A1 Android One smartphone. The gorgeous Special Edition Red carries the same specifications which features a 5.5-inch Full HD display with a 1920 x 1080 resolution and Corning Gorilla Glass 3 protection. Powered by Snapdragon 625 chipset and 4GB RAM, it comes with a 64GB of expandable storage.
Get the Xiaomi phone in an auspicious red colour on Shopee for just $228.88, just in time for Chinese New Year!
---
Mark your calendar as the sale will start on the midnight of 23 January, 00:00 hrs. Don't forget to enter the promo code HUATSHOPEE when you check out to enjoy $7 off (min spend $15) your purchase!