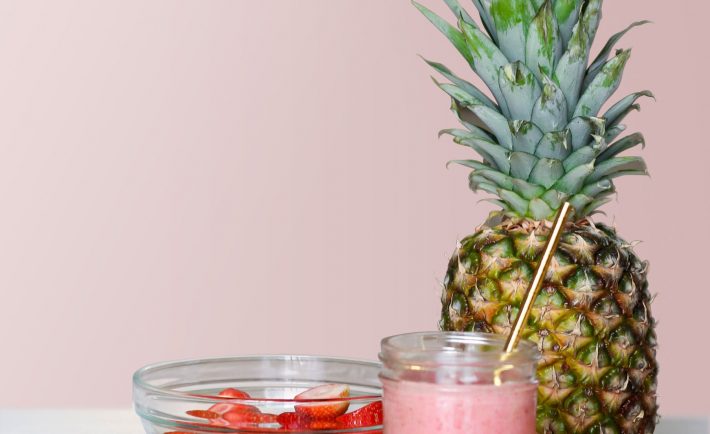 Image Credits: unsplash.com
Health is wealth! During these challenging times, your immune system is currently active. This means that you have to get a daily dose of vitamins and minerals to keep its performance into a maximum.
The following juice recipes are packed with essential nutrients to help you fight off common colds and flu.
#1: THE IMMUNITY-BOOSTING JUICE
Round up two peeled grapefruits, two cups of mango, an inch of ginger, four carrots, 1/4 teaspoon of ground turmeric, and a pinch of ground cayenne. Put all these in a food processor or a blender to create your juice. Then, drink up!
Let me discuss the benefits of these ingredients. Firstly, grapefruits are loaded with Vitamin C that aids in proper immune system functioning. Mangoes are loaded with Vitamin C and A as well as Bromelain. Bromelain helps reduce swelling and pain in the nose.
Thirdly, ginger helps to clear your sinuses and promotes healthy sweating as it contains plenty of antioxidants. Both turmeric and cayenne has anti-inflammatory properties. Lastly carrots are rich in beta-carotene, which is an antioxidant that supports the body's mucus membrane.
#2: THE INFECTION-LOWERING JUICE
One of surefire ways to know what goes inside your body is to make it yourself. A frugal infection-lowering juice that you can make is a Tomato juice. The best part is that you do not have to own a juicer or a blender to make one.
Simply crush the tomato to make a puree and strain its seeds. If you want to add spice, you can add a few drops of hot sauce or a pinch of ground cayenne. Tomatoes are rich in Folate, which helps lower your risk of infection. It also has Vitamin C and A.
#3: THE CITRUS EXPLOSION
Imbibe the summer spirit by creating the citrus explosion. For this recipe, you will need two oranges, one grapefruit, and half a lemon. Peel the citrus fruits and cut these into quarters. Juice all the fruits in a blender and mix it well. It is best served chilled.
Oranges and other citrus fruits are rich in Vitamin C and potassium. Vitamin C has antioxidant and other properties that help protect your cells from substances that causes damage. If you have Vitamin C deficiency, you may experience delayed wound healing or inability to properly fight infections. Thus, it is important to monitor your intake of Vitamin C.
4: THE STRAWBERRY AND MANGO MOCKTAIL
Let us add a twist to juicing by creating a fruity mocktail. As mentioned above, mangoes are rich in Vitamin C, Vitamin A, and Vitamin E. Let us add strawberries in the mix! Strawberries are rich in Vitamin C, Vitamin A, Iron, and Folate. Creating this mocktail enables you to improve your immune system and to help prevent cancer.
You will need to gather these ingredients for this recipe:
1 Mango
½ cup Orange juice
2 tablespoons Honey
10 Strawberries
2 tablespoons Lime juice
Ice cubes
Sparkling water
Mint (optional)
Then, follow the procedure found in soberjulie.com.
#5: THE SORE-RELIVING JUICE
Muscle soreness is a common symptom of flu and is also among the symptoms stated by COVID-19 patients. Watermelon is a fruit that can help relieve muscle soreness and boost your immune system. The notable nutrients found in watermelon include Vitamin A, Vitamin C, Magnesium, and Zinc. The heavy water content found in watermelon makes it easier to juice.
Purchase a small watermelon and a small lime. Blend the watermelon until it is totally pulverized. As an optional step, you may squeeze a small lime into the mixture. Lastly, blend it for a few seconds.
Enjoy your healthy, affordable, and delicious juices!