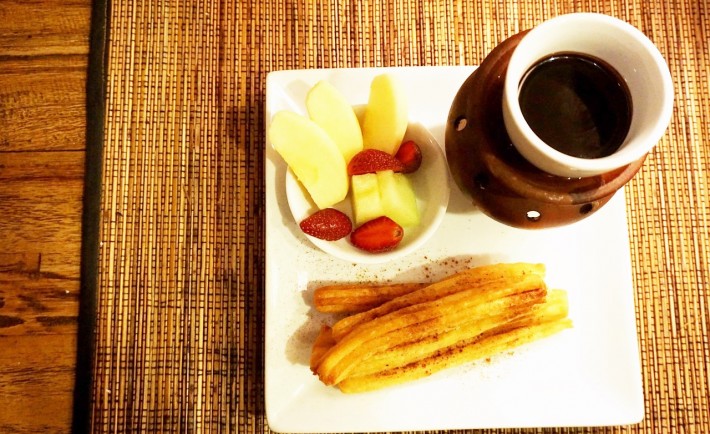 Image Credits: pixabay.com
Just when I thought that the CHURROS CRAZE was long gone, it came back with new and improved versions. Churros come in every color, shape, and sizes. You read that right! Retailers stepped up their games with unique flavors such as Ondeh Ondeh and Sea Salt Charcoal.
Know where to look for these amazing flavors (and more) by reading this list of affordable places that serve Spanish-style Churros…
MORE OF THE GOODNESS
Alt-Yard is the wonderful off-spring of Fluff Bakery and Penny University. It serves chunky churros, specialty coffee, and other delectable desserts. By desserts, I am talking about finger-licking flavors such as Nutella Red Velvet Cupcakes and Chocolate Chewy Marshmallow Cookies!
Going back to Alt-Yard's take on the Spanish street food, their churros are lightly drizzled in cinnamon sugar. Accompanying this made-to-order churros are the affordable dips such as Salted Caramel ($1) and Chocolate Ganache ($1).
If you are looking for a unique spin on the local favorite, try the Ondeh Ondeh Churros ($3.80 for 7). It comes with a Gula Melaka dip and is coated with shredded coconut shavings. This batch of churros is so good that it will leave a lasting impression.
Location: 5 Tampines Avenue 3, Tampines West Community Club, Singapore 529705
STAR OF THE CROWD
Say you decided to invite your friends at Clarke Quay to party the night away after an exhausting week at work. With several establishments in that area, try chilling at a place that is beloved by the night crowd – the Alegro Churros Bar. It serves authentic Spanish street food paired with a range of beer and other liquors. Its authenticity is due to the special pulling equipment that was imported from Spain. This said equipment is used to make tasty churros. What makes their churros special is its texture that is crispy on the outside but chewy and soft on the inside.
The average price per person is S$13, according to hungrygowhere.com.
Location: 3D River Valley Road #01-13, Singapore 179023
OUT OF THE ORDINARY
Tired of the plain looking churros that you normally see? Take a chane on the Churros Factory instead. Savor the divergent flavors such as Sea Salt Charcoal, Red Velvet, Raspberry, and Ondeh Ondeh Churros.
Churros Factory's Ondeh Ondeh Churros with Gula Melaka has a crunchy brown exterior that is filled with pandan delight (S$7 for 6 pieces or S$5 for 3 pieces)! While the Raspberry Churros are sinfully scrumptious when dipped into the chocolate sauce. Worry not about their sugar to pasty ratio as the sweetness is just right.
Locations: Several outlets in Singapore as seen on churrosfactorysg.com