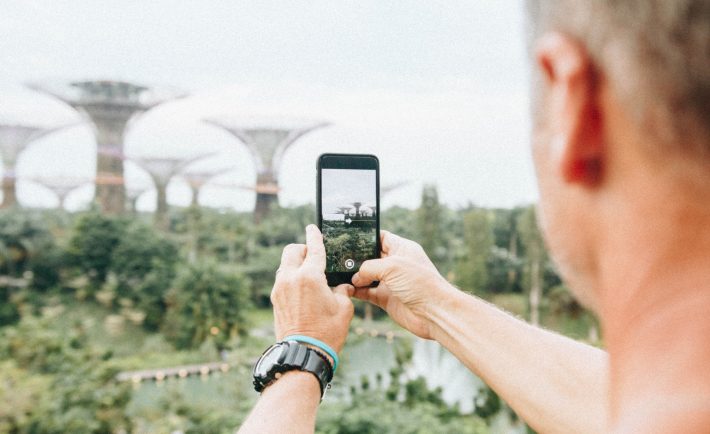 Image Credits: unsplash.com
Travel enthusiasts listen up! Planning your calendar for the year ahead involves more than just noting important events and birthdays; it also means strategically utilizing public holidays to maximize your leisure time. Let's dive into the public holidays for 2024 and explore how you can make the most of them.
The following public holidays in 2024 are worth highlighting:
1. Good Friday (29 March 2024): Falling on a Friday, this holiday presents an excellent opportunity for a long weekend getaway. Plan a short staycation or indulge in some much-needed relaxation.
2. National Day (9 August 2024): Another Friday holiday, National Day is an ideal time to celebrate Singapore's heritage and enjoy the festivities. Explore local events, catch a fireworks display, or organize a gathering with family and friends.
3. Second day of Chinese New Year (11 February): Although this public holiday falls on a Sunday, it is worth mentioning as it provides an extended weekend. Take advantage of this time to immerse yourself in the rich cultural traditions and vibrant celebrations of Chinese New Year.
4. New Year's Day (1 January 2024) and Hari Raya Haji (17 June 2024): Both these holidays fall on a Monday, offering an opportunity to plan a long weekend trip or engage in activities that rejuvenate your mind and body. You can even plan a short trip to BKK, JB, or Batam.
5. First Day of Chinese New Year (10 February): Celebrate the arrival of the Lunar New Year by participating in traditional customs, enjoying festive cuisine, and spending quality time with loved ones. Because the first and second days of Chinese New Year fall on Saturday and Sunday, the following Monday (12 February) will be a public holiday. Thus, your family can enjoy a long weekend of three days.
6. Hari Raya Puasa (10 April 2024), Labour Day (1 May 2024), Vesak Day (22 May 2024), Deepavali (31 October 2024), and Christmas Day (25 December 2024): These Wednesday holidays provide many opportunities to unwind, reflect, and engage in leisure activities that interest you (e.g., movie watching or outdoor cycling).
Now, let's address the important matter of remuneration for work done on public holidays:
A. Employees covered by the Employment Act are entitled to 11 paid public holidays as mentioned above. However, employers and employees may mutually agree to substitute a public holiday for another working day to accommodate specific circumstances.
B. Employees who are required to work on a public holiday are entitled to an extra day's salary at the basic rate of pay, in addition to their gross rate of pay for that day. This recognizes the extra effort put in by employees during public holidays.
C. Employers also have the option of granting time-off-in-lieu, based on a mutually agreed number of hours, for employees who work on a public holiday. This provision applies to workmen earning more than S$4,500 a month, non-workmen earning more than S$2,600 a month, and all Managers and Executives. It allows employees to take time off on another day as compensation for working on a public holiday.
As you plan your travels or leisure activities for the year, keep these public holidays in mind. Utilize them wisely to relax, explore, spend quality time with loved ones, or engage in activities that bring you joy and rejuvenation. Remember, strategically planning your leaves from work around these public holidays will help you make the most of your time off in 2024.