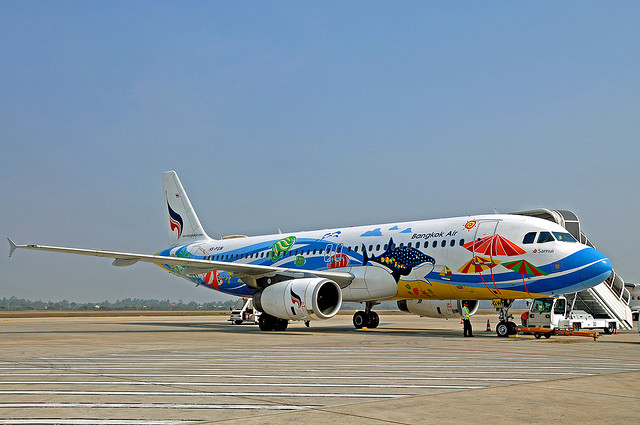 Image Credits: Dennis Jarvis via Flickr
Visualize beautiful and serene sandy beaches of Boracay, Philippines or the bountiful shopping escapades in New York City, USA. Your everyday spending using your frequent flyer or air mileage credit card can turn your dreams into reality. Bringing the world closer to you, here are the best credit cards in Singapore that you shall consider:
4. DBS ALTITUDE AMERICAN EXPRESS CARD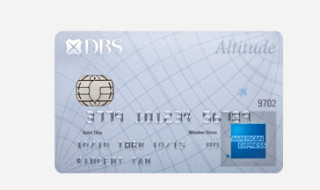 DBS Altitude American Express Card offers rewards for air mileage and dinner deals. Dinner deals include discounts at over 1, 000 places nationwide with the DBS Indulge program. For example, cardholders get 1-for-1 Buffet Dinner at Hotel Jen Singapore.
With a fee of S$180 every year (waived for 1 year), and a minimum annual income of S$80, 000 for Singaporean, PR, and Foreigners, you can earn 3 miles for every dollar spent on online flight and hotel transactions. Earn 2 miles for every dollar spent overseas and 1.2 miles for every dollar spent locally. The best thing about this is that your accumulated miles will never expire! Use it at your convenience.
3. ANZ TRAVEL VISA SIGNATURE CARD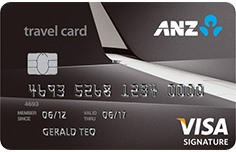 ANZ Travel Visa Signature Credit Card's minimum annual income eligibility for Singaporeans/PR is S$60, 000 while its S$90, 000 for Foreigners. With ANZ Travel Visa Signature, you may indulge on the complimentary access to airport limousine at departure or to airport lounges around the world. Earn 2.8 miles per S$1 spent on direct flight booking with Qantas and Jetstar airlines and 1.4 miles per S$1 for local spending. Aside from giving you rewards on air mileage, this card lets you convert your Travel$ to Cash Credit. The annual fee of S$200 is waived for a year.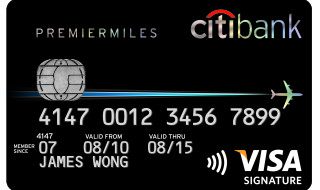 I cannot begin to enumerate the wide selection of rewards, Citi PremierMiles Card can gives to its faithful cardholders. You earn 2 Citi Miles for every dollar spent overseas and 1.2 Citi Miles for every dollar spent locally. These miles are redeemable in 70 airlines worldwide!
By signing on to S$193 fee a year (waived in the first year) and a minimum annual income of S$60, 000 for Singaporean, PR, and Foreigners, you are entitled to not just milage rewards but also dining and petrol deals. Enjoy up to 14% discount at Esso stations and 13.6% discount at Shell stations. Exclusive dining deals to Wooloomooloo Steakhouse, Yan Ting, LaBrezza, Tiffin Room, Long Bar Steakhouse, Bar & Billiard Room and more, are courtesy of Citi Gourmet Pleasures. What's more? REceive 10, 000 Citi Miles upon annual membership renewal and round-trip ticket to Bali on Singapore Airlines with S$12, 500 (15, 000 miles) spending.
1. AMERICAN EXPRESS SINGAPORE AIRLINES KRISFLYER GOLD CREDIT CARD
With the lowest minimum annual income eligibility among these 4 cards…American Express Singapore Airlines KrisFlyer Gold Credit Card requires S$30, 000 annual income for Singaporean/PR and S$60, 000 for Foreigners. Enjoy 1 KrisFlyer mile for every S$1.60 spent. Earn 50% more KrisFlyer miles when you charge S$5, 000 or more to your card in a year and 50% additional KrisFlyer bonus miles for a minimum spend of S$12, 000 in a year. Not only is the first year waived but you also get a welcome bonus of KrisFlyer miles.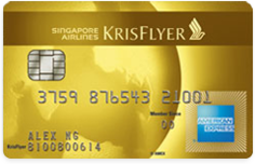 Worry not about the accumulation process since miles are credited directly to your KrisFlyer account.
Read Also: Best Credit Cards for Travel