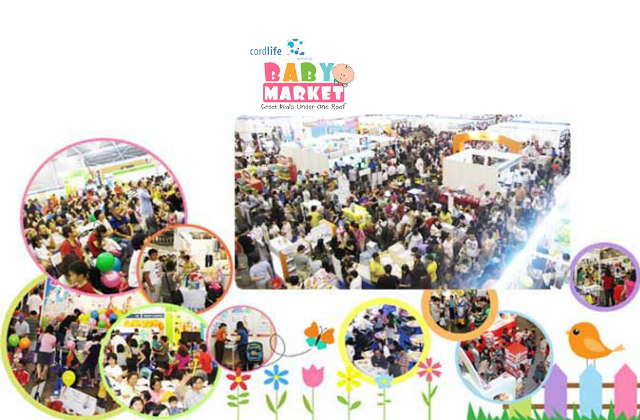 Baby Market Fair 2015 is back.
Touted as the Biggest Baby Fair in South East Asia, Baby Market 2015 will carry more than 800+ brands, 30,000+ products and 150+ exhibitors in this 3 days fair held at Singapore Expo Hall 5 on 10 – 12 April 2015.
Expect up to 80% off baby products like strollers, toys, cots, carrier and other baby necessities in this mega sale.
You don't want to miss this fantastic deals so mark your calendar and make arrangements with your partner now!

They did a poll to find how why mummies in Singapore prefer to go to the Baby Market Fair and it's not surprising to know that they are voted because of the awesome deals and varieties.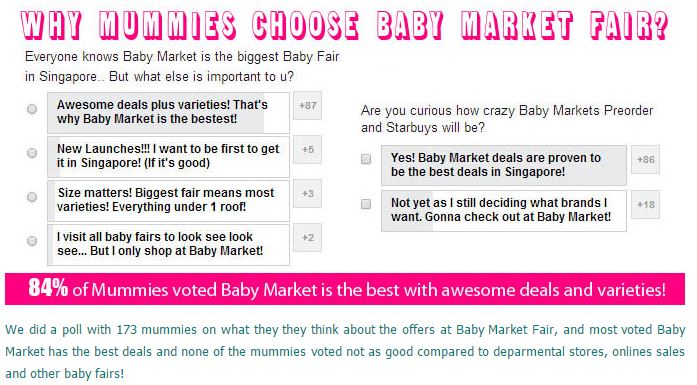 Some of the deals which you can pre-order: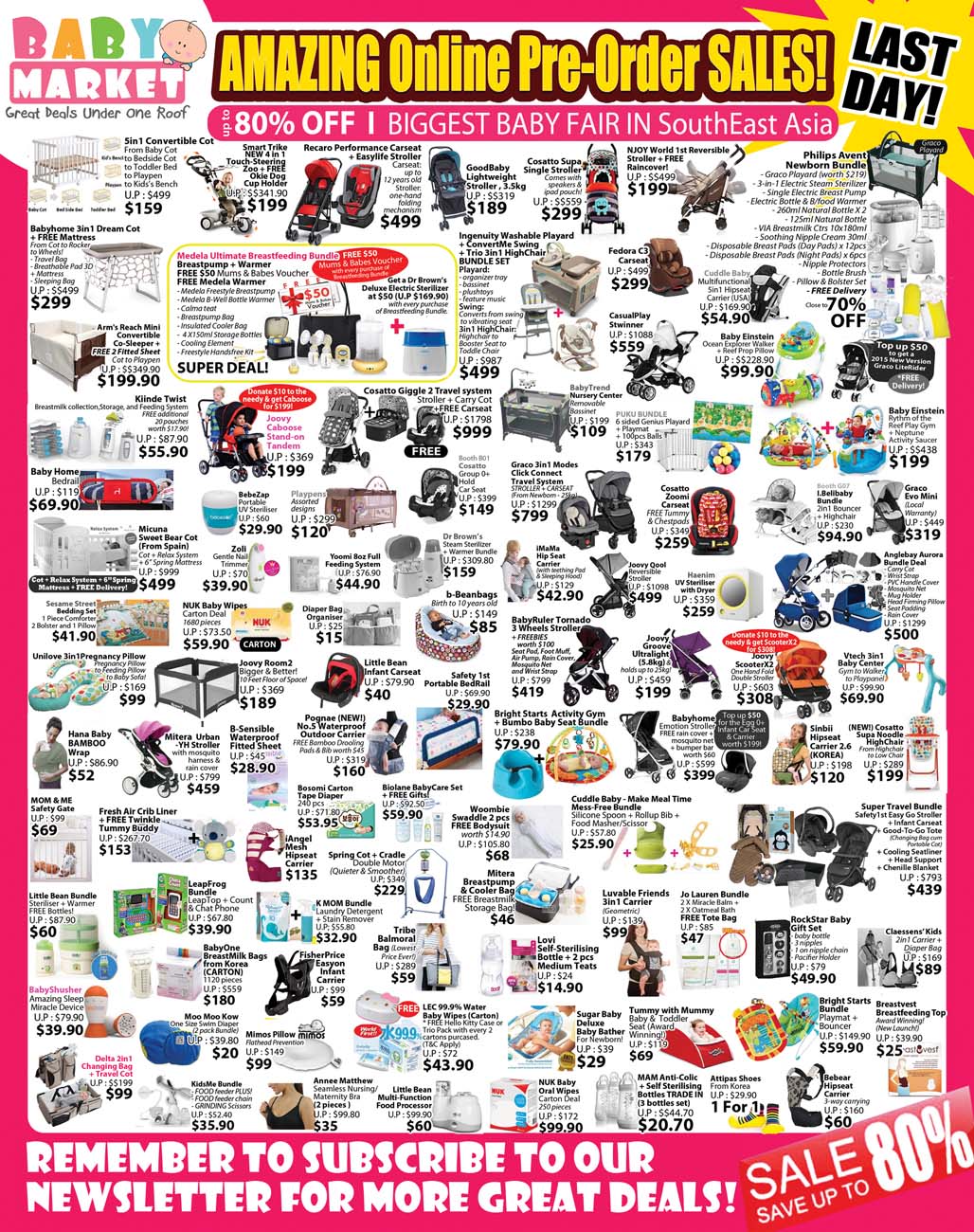 They also have a checklist for you to find out what are the essentials to buy for your baby. Now you won't miss out buying the stuffs your baby need. Register for a free shopping checklist here: http://www.babymarket.com.sg/babyfair-shopping-guide.html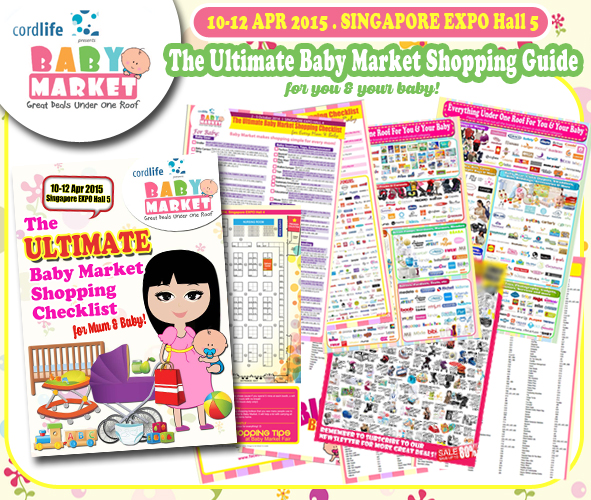 For more info about the fair, check out the official website here: http://www.babymarket.com.sg
Baby Market Fair 2015
Singapore Expo Hall 5
10 – 12 April 2015
10am – 9pm (10 & 11 Apr 2015)
11am – 8pm (12 April 2015)