Image Credits: Kaiyan via Flickr
Being a "poor" undergraduate student with little income is not a problem anymore! With credit cards that have a credit limit of S$500 offering tons of rewards on shopping, dining, travel, and more…here are the four Best Credit Cards For Students in Singapore:
4. DBS LIVE FRESH VISA STUDENT CARD
S$500 Credit Limit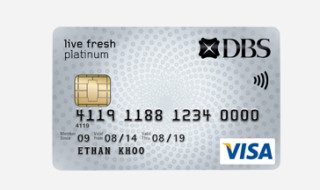 Live Fresh Visa card is designed especially for tertiary students who want to manage their spending comfortably while still enjoying its rewards. The DBS reward points are accumulated for every S$5 charge on your card. It can be exchange with a wide range of shopping, dining, and travel deals. It has no minimum income requirement and the annual fee of S$64.20 is waived for 5 years!
S$500 Credit Limit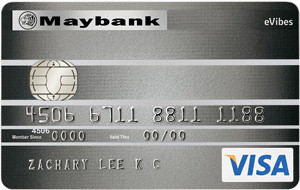 Maybank's eVibes card is available for tertiary students or working adults aged 18 to 30. Its credit limit allows clients to spend within their means. With a S$0 annual fee and S$0 minimum annual income required, it is really an ideal credit card for every student. Although there is a quarterly service fee of S$5 but it is waived when you pay using your card once every 3 months.
Get 1% of cash rebates for everything you purchase! And, easily track your expenses online at any time.
2. STANDARD CHARTERED MANHATTAN CREDIT CARD
S$500 Credit Limit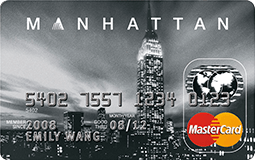 Are you a student wanting to indulge your bountiful appetite and thirst for films? Then, Manhattan is the right card for you. Enjoy 15% off your total bill at Harry's Bar and Restaurant or S$1 off per movie ticket plus a free popcorn combo set at the Cathay Cineplexes. What's more? You get .25% cash back for all retail spending, 20% off from items at Nature's Farm, and 15% off from items at Oroton. Aside from these benefits, the annual fee of S$30 is waived for the first year and there is no minimum income required.
Dreaming of having free entry to Zouk and 1-for-1 drinks at wine bar one of these days? Or how about having exclusive deals at good restaurants such as db Bistro, Shin Kushiya, and The Chop House? Dream no more students! With Citi Clear card, you will be pleased with benefits in dining, clubbing, petrol, shopping, and more.
Dining
10% Citi Rebate at Starbucks
5% Citi Rebate at Burger King
Entertainment
Free entry and 1-for-1 drinks at Zouk
10% off total bill at Wala Wala Café Bar
15% off ala carte food menu at Beer Market
Petrol
10% discount at Esso stations
Shopping
6% cash rebate at Tangs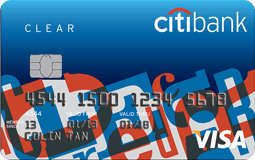 Worry not about your qualifications because there is no minimum income required and besides the annual fee of S$29.96 is waived the first year. Best of all? Upon application, you get S$30 Havaianas or CommonThread voucher.