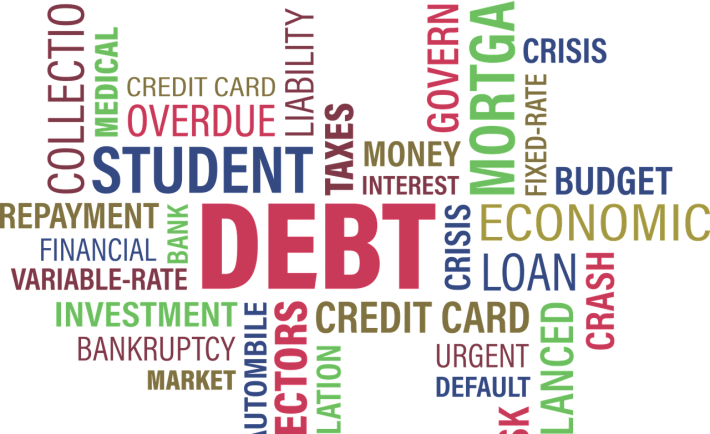 Image Credits: pixabay.com
FACT #1: SINGAPORE'S DEBT-TO-GDP RATIO RANKS THIRD IN THE WORLD
With a Debt-to-GDP ratio of 382%, Singapore ranks third in the world according to a 2015 report published by McKinsey Global Institute. The global report found out that Japan lead with 400% followed by Ireland and Singapore.
This significant percentage includes the total debt of the government, households, and non-financial corporations. It comes no surprise that a large part of the country's debt hails from the corporate sector.
FACT #2: OVER 9 MILLION CREDIT CARDS WERE ISSUED
The credit card is one of the most powerful tools of our nation's consumers. Would you believe that the summation of the country's credit card debt is worth over S$5 billion. All these are in the form of balances rolled over to the next statements. Shocking and scary at the same time, is it not?
Furthermore, over 9 million credit cards were issued in the past decades as of November 2015. I can only imagine how this number will grow after a year!
FACT #3: OVERWHELMING DEBT IS ASSOCIATED WITH MENTAL HEALTH ILLNESSES
A review of 65 studies published in the Clinical Psychology Review showed that there is potent association between mental health illnesses and debt. In fact, your likelihood of having a mental health problem is about 3 times higher if you have debt. This is because debt is a common stressor.
It can lead to the feelings of helplessness, hopelessness, and low self-esteem. According to Dr. Nadine Kaslow of Emory University School of Medicine, these three are risk factors for depression.
FACT #4: HOUSEHOLD DEBT IS SOARING IN THE RECENT YEARS
Singapore is a crucial financial hub across the globe. At 77% in 2013, its household debt relative to the GDP is among the highest rates in the Asian countries. It evidently rose from 2007's rate of approximately 64%.
The rapid growth in the recent years were in accordance with the booming property market.
FACT #5: DEBT CAN CONTRIBUTE TO DIVORCE
As mentioned a while ago, debt is a common stressor. It can negatively influence relationships and marriages due to its alarming nature. Psychology Today found that couples who argue about money periodically were less likely to divorce over time than those who argue about money on a weekly basis.
FACT #6: YOU MUST OWE AT LEAST S$10,000 TO BE BANKRUPT
An individual becomes bankrupt if he or she owes at least S$10,000 and has no means to pay for it.  It starts with the filing for bankruptcy by the creditor or the debtor. A deposit of S$1,600 to the Official Assignee (OA) is required. The OA is the authority that is responsible for selling as many of your assets as possible to repay your creditors.
The effect of bankruptcy does not only take a toll on your finances but also on other aspects of your life.