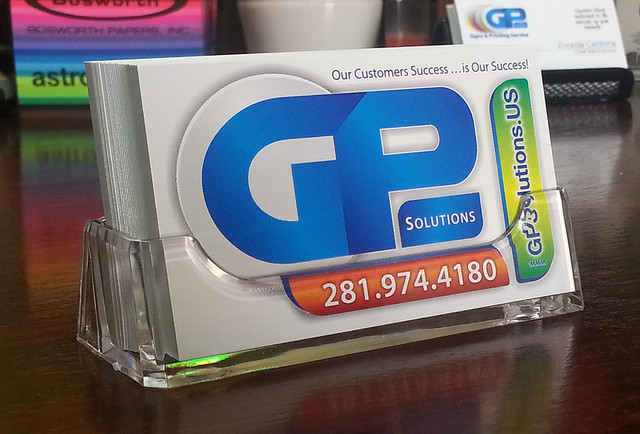 Image Credits: Hi thank you for stopping by! via Flickr
The choices of shops that offer printing and photocopying services in Singapore are tremendous. Furthermore, most of the printing shops are located near each other, which is why it is convenient for customers to compare prices. Without further ado, here are the Singapore's Printing Services that are of quality without breaking the bank…
1. BRAS BASAH COMPLEX
Working in this area, I noticed that there are not only a handful of used books at extremely cheap prices but also a handful of printing shops that cater to all the client's needs. Bras Basah Complex is not only convenient for the people who work near the area but also for the photographers that shoot on film-dependent cameras. This place is best for printing photos, posters, documents, and business cards.
Suggested Printing Shops: Mister Print, PrintStop, Unusual Print, and Colordoc
Address: Brah Basah Complex, 231 Bain Street Singapore 180231
2. PEACE CENTRE
When I was a student with brochure or poster projects, I would usually drop by Peace Centre near Dhoby Ghaut MRT. Peace Centre boasts as one of the most affordable places in Singapore for printing and photocopying services. This place is best for printing posters, documents, business cards, and other large-scale printing. All of the suggested shops are located in Level 1.
Suggested Printing Shops: LeaderShip, Ho Services, and Jia-e Printing
Address: Peace Centre, 1 Sophia Road Singapore 228149
3. QUEENSWAY SHOPPING CENTRE
Another popular place for students to print and photocopy their school projects is the Queensway Shopping Centre. Since there are a lot of printing shops in Queensway Shopping Centre, most of the shops offer competitive and affordable prices. This place is best for printing documents, business cards, customized T-shirts and jerseys, and corporate gifts such as mugs or folders.
Suggested Printing Shops: SGL Sports & Imprint, Queens Printing, and Ultra Supplies
Address: Queensway Shopping Centre, 1 Queensway Singapore 149053
4. THE NOTEWAY 
The Noteway offers designing and printing services for notebooks, tshirts, hoodies, mugs, soft toys and other corporate gifts. And it is different from all the printing places recommended above. With most consumers focused on getting the best prices when it comes to such services and the growing popularity of buying products and services online, The Noteway is based completely online. This is not only reflected in their prices but also their high quality of customer service. What is interesting is that they also offer free designing services for bulk order qualities and they deliver without any extra delivery charges as well. Their prices are as much as $3 lower per piece without quality being compromised as compared to the prices you will get at any of the retail outlets. If you would like to find out more about their designing and printing services, do visit www.thenoteway.com for more details.