Did you miss the last 3D2N itinerary to Surabaya, Indonesia for Vesak Day?
Prices might have changed but the itinerary still stands.
View it here: 
Travel Thursday: 3D2N Itinerary to Surabaya, Indonesia at $204.30/pax (flights + hotel + breakfast)
For this Travel Thursday series, we will still be eyeing the Vesak Day public holiday but this time around, you will probably need to take a day of leave on 5 June.
And we're heading to Ho Chi Minh City (HCMC)!
Since Vesak Day falls on 2 June, a Friday, this itinerary's prices will be based on research done for 2 June to 5 June 2023 (2-to-go):
Vietjet flights, round trip per pax: $198.90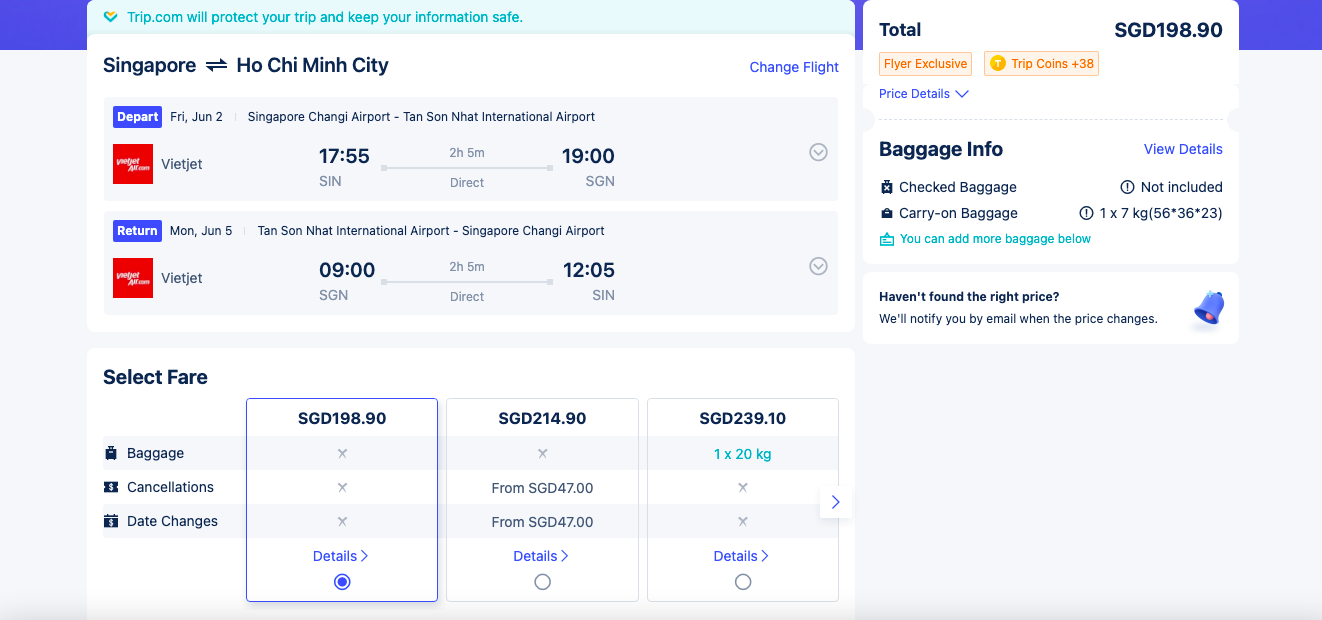 Saigon Prince Hotel (deluxe double/twin): approx. $266 including taxes

via Agoda

($133/pax)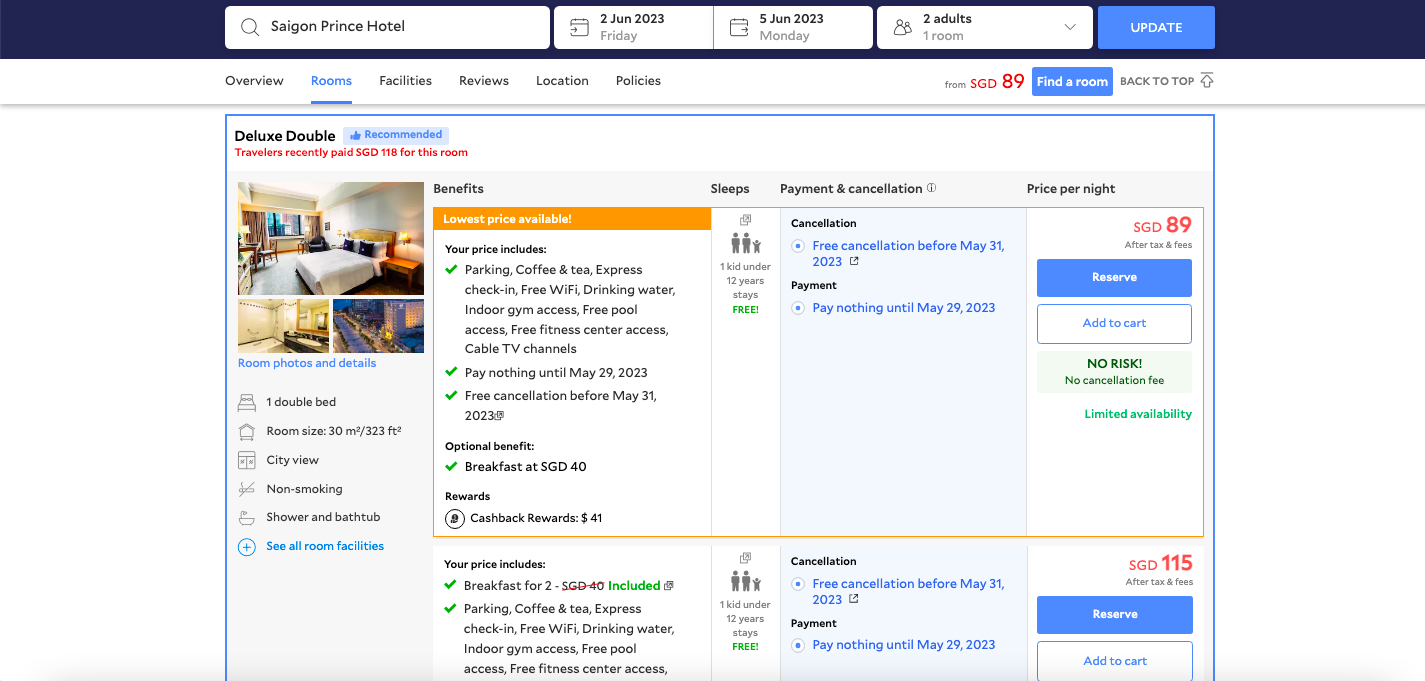 This 4-star hotel located in District 1 of HCMC is one of the more atas options.
I've chosen this because, at the time of writing, all the other more affordable options in the range of $20 to $50/night are almost sold out.
You should be able to save much more if you book early so this hotel option is just a price reference point, yeah?
Also, this itinerary will be much more "relaxing" than the free & easy ones I've written earlier because we will be using a sightseeing bus to plan our trip and taking on a full-day tour for fuss-free sake.
Get ready to fork out $443.55/pax.
Prices reflected are accurate at the time of writing.
2 June 2023, Friday
Flight: Vietjet
3 pm Reach Singapore Changi Airport T4 for check-in
5.55 pm Flight to HCMC
7 pm (local time) Touch down at Tan Son Nhat International Airport
Hotel: Saigon Prince Hotel
8 pm Take your ride to the hotel for check-in (estimated time is about 30 to 50 minutes depending on the evening traffic)
View this post on Instagram
Address: 63 Nguyen Hue Boulevard, District 1, District 1, Ho Chi Minh City, Vietnam, 70000
9 pm Check-in and let's grab some food at The Gangs Central (just beside the hotel). Or you can take a 5-minute walk to Saigon Centre (shopping mall) for food and shopping.
Oh yes, I would recommend you get some bread/pastries or fruits for breakfast tomorrow.
12 am Wash up and rest. We've got a long day tomorrow.
3 June 2023, Saturday
7.30 am Rise and shine. Fill your tummy a little!
8.30 am Take a 6-minute walk to Saigon Opera House/Ho Chi Minh City Opera House. Find the redemption kiosk to exchange your Klook tickets.
View this post on Instagram
We will be mainly taking the sightseeing double-decker bus today and it leaves at 9 am. So don't be late!
The $27.25/pax option includes ticketed entries to the Independence Palace and War Remnants Museum so those two stops are a MUST to visit.
Other hop on & off sites include:
Notre Dame Cathedral

Saigon Central Post Office

Ben Thanh Market

Nguyen Hue Street walking street

Bitexco Financial Tower

Huyen Si Church

Bach Dang Pier
Note: The sightseeing bus will take you back to the opera house where you left in the morning.
4 pm Take a short walk back to your hotel to rest and freshen up a little.
6 pm Time for dinner!
We won't go too far since you should be all worn out from all the walking today. Take an 8-minute walk (just 850 m away) to Ben Bach Dang Park, right on the banks of the Saigon River. There are eateries and restaurants around so it's up to you to choose.
View this post on Instagram
Have a hearty dinner and some drinks if you'd like and head back early to rest. Our day's gonna start early tomorrow.
4 June 2023, Sunday
5.30 am Rise and shine!
We've got a full-day adventure to the Cu Chi Tunnels and Mekong Delta today.
6.30 am Be at your hotel lobby for your guide to pick you up.
And all you need to do is to follow through with the day tour's itinerary. Easy peasy.
Here are some highlights:
Get a chance to explore the hidden network of tunnels in the Cu Chi District
Receive insights into the complex and innovative lives of the tunnel residents during the Vietnam War

Cruise along My Tho River (Mekong Delta) to see the Dragon, Unicorn, Phoenix, and Tortoise Islands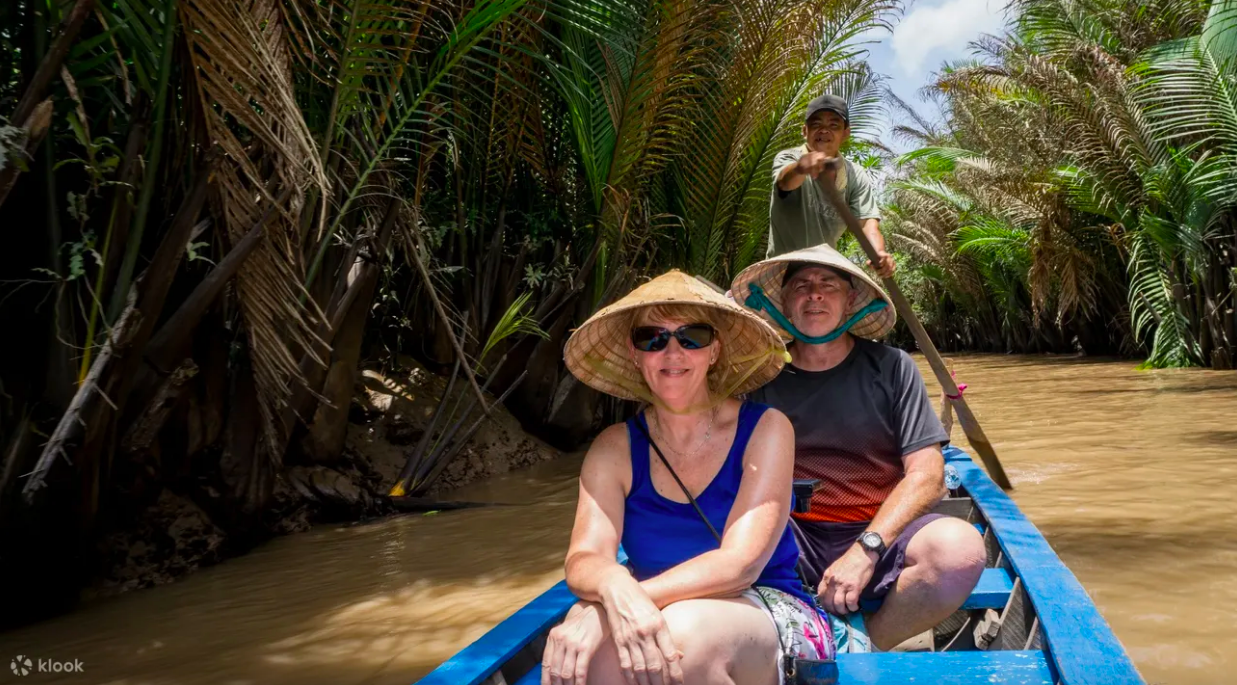 Visit a local coconut sweet(s) workshop, and enjoy seasonal delicious fruits and drinks offered
Lunch at a local restaurant is included in the tour fee.
7 pm Once the tour ends, you will be dropped off at your hotel by 7.30 pm, just in time for dinner.
Since it's your last night here in HCMC, why not head to a restaurant with a view? I suggest taking a 10-minute walk to Búp Sky Lounge & Restaurant.
View this post on Instagram
Enjoy your food and drinks, before heading back to pack your bags for your morning flight tomorrow.
5 June 2023, Monday
6 am Hop on your taxi to Tan Son Nhat International Airport (it will take roughly 35 minutes)
6.45 am Reach the airport for check-in
9 am Take your flight back to Singapore
12.05 pm Touch down at Singapore Changi Airport T4
Head home, unpack, and let's get ready to head back to work tomorrow 😉