When we think of Vietnam, most of us recall that trip to Ho Chi Minh City or even Hanoi.
But what about Da Nang? The city by the coastline in central Vietnam offers some very impressive ocean views and that's what we're after in this week's 'Travel Thursday' post.
Furthermore, they are priced very affordably.
Want to see it for yourself?
Read on.
Price: $39/night (for 4 persons)
From the moment you step into this modern 2-bedroom apartment, you will feel like you're on permanent vacation. Large window frames give you a clear view of the stunning ocean and the iconic Son Tra mountain, while the minimalist decor creates a calm, tranquil oasis.
The fully equipped kitchen makes whipping up meals a breeze (if you choose to), and the 2 bathrooms ensure plenty of privacy. When you need to recharge, head to the infinity pool and gaze at the panorama for hours. The location can't be beaten either, close to the 3D Museum of Art and easy to get to other Da Nang attractions.
With paid parking available and room for up to 4 guests, this apartment has everything you need for your next getaway.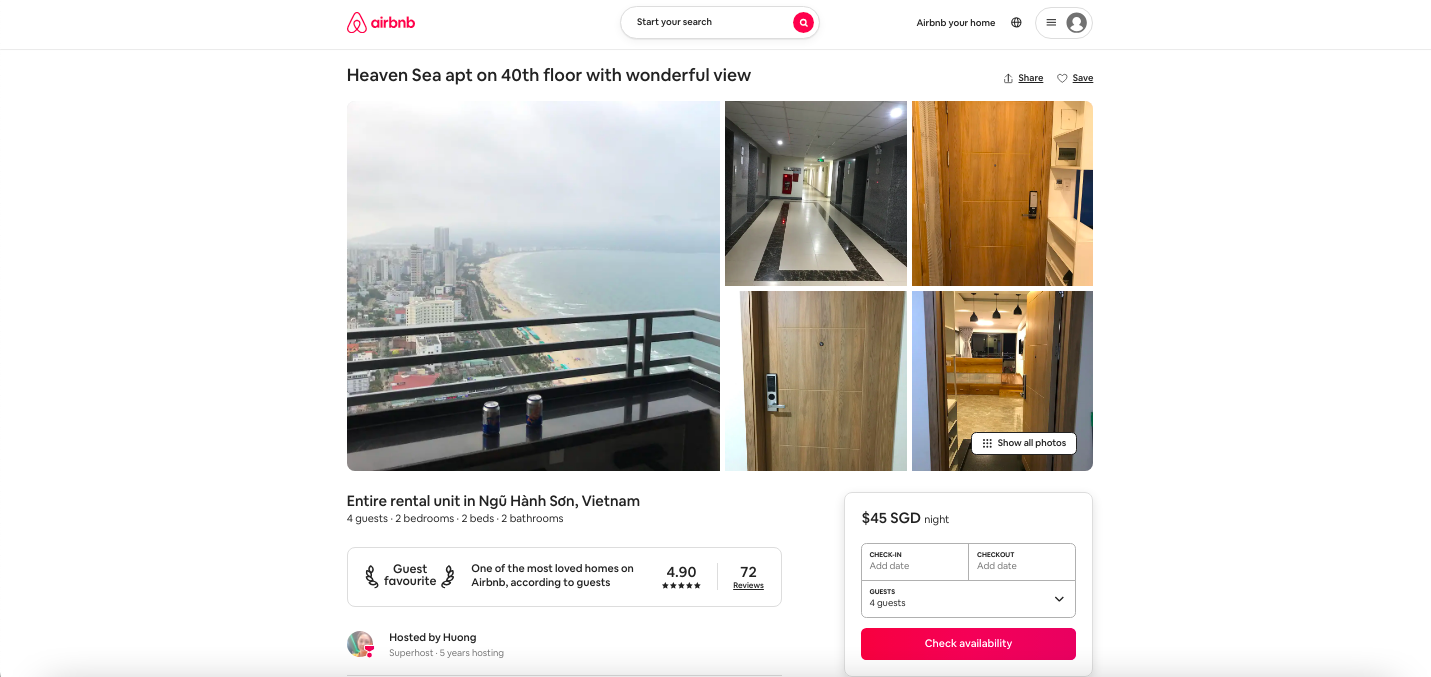 Price: $45/night (for 4 persons)
Escape to the lap of luxury at this homely apartment overlooking the ocean from the 40th floor for 4 guests (if you're not the pantang type, keep reading 😛). 
With 2 bedrooms, 2 bathrooms, a fully equipped kitchen, and an infinity pool at your disposal, you will have all the comforts of home while on vacation. Wake up to panoramic views of My Khe Beach and Da Nang's cityscape spread out before you.
Once you're ready for adventure, explore the charms of Da Nang right at your doorstep. Mường Thanh Luxury Da Nang Hotel, right around the corner, provides easy access to atas dining, entertainment, and spa services.
When it's time to retire for the night, return to your haven in the sky—an accommodation offering all the space and amenities you need to recharge.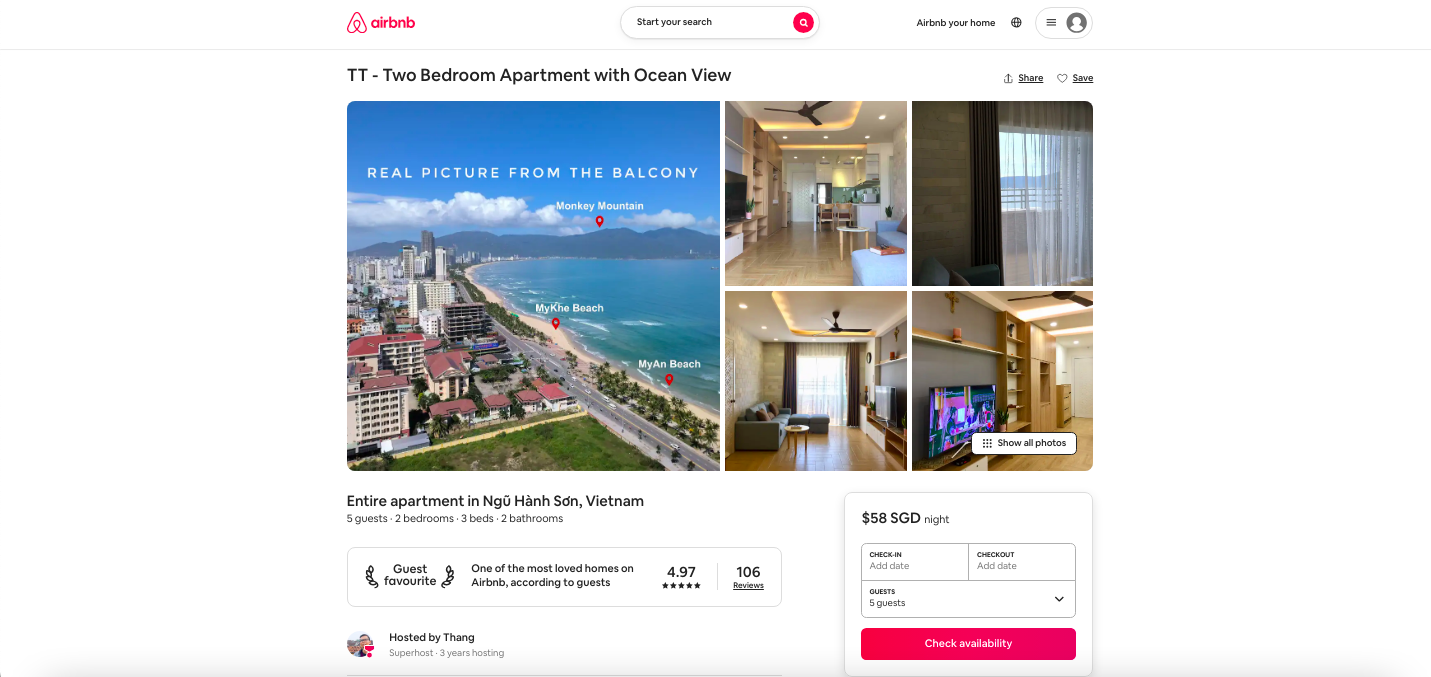 Price: $47/night (for 4 persons); $58/night (for 5 persons)
Last but not least, we have this highly rated 2-bedroom apartment with all the comforts of home combined with gorgeous views of My Khe Beach and Son Tra Mountain.
With over 100 guest ratings and a near five-star rating, guests return time and time again for the apartment's spacious layout, two bathrooms, and fully equipped kitchen with basic amenities. Located on the 29th floor of a residential tower, the rare 2-bedroom unit comfortably sleeps up to 5 guests with one double bed and one bunk bed.
Located about 5 km from Danang International Airport, this rental is easy to get to.
Can't believe how rental is so cheap in Da Nang? We can't believe it too. If you were to split the cost among your 4 or 5 travel companions, one person would pay only $10+ for a night on average. That's insane. And that's why you should hesitate no more and decide on your travel dates A.S.A.P. Money can make but bookings can't wait. Grab your flight tickets and reserve your rooms today!