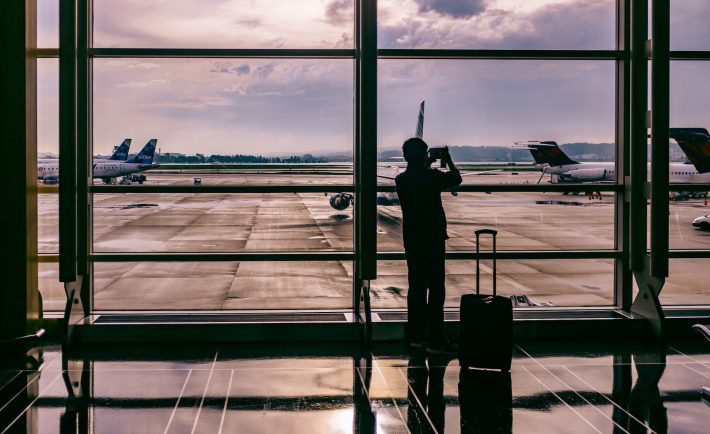 Image Credits: unpslash.com
Now that China's borders have reopened, Chinese tourists are ready to take flight! Domestic and international travel by Chinese citizens boosted in the recent months. Not to mention, the processing for passport applications began last January.
Despite the increase in international travel, the travel patterns of these tourists have changed. The usual top destinations for Chinese travelers such as Australia, Paris, Canada, and Madrid no longer pique their interest. Deterred by strict entry requirements and visa issues, many Chinese tourists have veered towards their neighbors down south.
Travel website ly.com found that Southeast Asian countries including Thailand, Cambodia, Singapore, Malaysia, and Indonesia have become the most popular travel destinations for these tourists.
GRADUAL INCREASE IN TRAVEL
According to China's National Bureau of Statistics, Chinese tourists made nearly 170 million outbound trips in 2019. The United Nations' World Tourism Organization added that these trips amounted to approximately US$255 billion (S$340 billion), accounting for almost one-fifth of the global tourism spending.
What is in store for 2023? Chinese Outbound Tourism Research Institute (COTRI) forecasted that Chinese outbound travel will recover around two-thirds of those 2019 highs. This covers about 110 million border crossings from China, this year.
CHANGE IN THE TRAVEL PATTERNS
COTRI Founder Wolfgang Georg Arlt said: "The Chinese tourists we will welcome this year and in the coming years are very different from those who came before."
He believes that major tourists attractions focusing on more nature-orientated, more outdoor-orientated tourism will win the hearts of many Chinese tourists. He highlighted the gravity of trends such as family-focused trips as well as camping/glamping.
SOUTHEAST ASIAN COUNTRIES ARE MORE EXPLORED
Countries that can accommodate the shifting needs of Chinese travelers have emerged as clear winners. For instance, Thailand offers visas-on-arrival to fully vaccinated Chinese tourists who have travel insurance. Fliggy's Chief Strategy Officer Simeon Shi noted that "Thailand welcomed 180,000 Chinese tourists from January to mid-February". Fliggy is Alibaba Group's online travel platform, which serves Chinese consumers.
Southeast Asian countries including Singapore can capitalize on their unique offerings such as Singapore's plethora of authentic local food. Our local coffee shops, shophouses, group tours, and other cultural offerings can attract more Chinese tourists in the coming months.