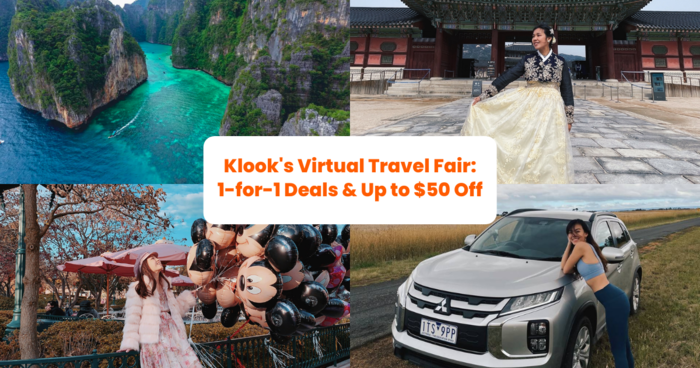 With the newly announced Vaccinated Travel Framework (VTF), it's finally time to pack your bags and hop onto a plane! Klook's Virtual Travel Fair is here to bring you great deals on all you'll need for your trip.
You can expect 1-for-1 deals on experiences like Paris Disneyland, Hanbok Experience and Phi Phi Island tours in Phuket. In addition, enjoy up to $50 off sitewide with certain payment partners and 20% off your essentials like hotel stays, car rentals and travel insurance.
Date: 28 March to 30 June 2022
Site-wide Promo Codes
These promo codes can be used for all overseas activities* and we definitely suggest splitting up your purchases if you have multiple bank cards!
$10 off min spend $60
Citibank Cardmembers <CITIVTL10OFF>
DBS Cardmembers <DBSVTL10OFF>
GrabPay <GRABVTL10OFF>
OCBC Cardmembers <OCBCVTL10OFF>
Standard Chartered Bank Cardmembers <SCBVTL10OFF>
UOB Cardmembers <UOBVTL10OFF>
$50 off min spend $300
Citibank Cardmembers <CITIVTL50OFF>
DBS Cardmembers <DBSVTL50OFF>
GrabPay <GRABVTL50OFF>
OCBC Cardmembers <OCBCVTL50OFF>
Standard Chartered Bank Cardmembers <SCBVTL50OFF>
UOB Cardmembers <UOBVTL50OFF>
Grab your promo codes here!
1-for-1 Deals for Citibank Cardmembers
If you're looking for activities to fill your itineraries with, these 1-for-1 deals cover some of the most popular things to do in destination. To redeem, simply add 2 of the selected package into your cart, key in the promo code and pay with your Citibank Card.
20% Off Travel Insurance with Atome
Certain countries like Malaysia, Thailand, and South Korea do require travellers to have travel insurance that covers COVID-19 related medical/treatment expenses and hospitalisation costs.
It is highly recommended that you have one to enjoy a worry-free vacation. The Klook x Chubb Travel Insurance provides COVID-19 coverage of up to S$150,000 for overseas hospitalisation and medical costs.
Use the promo code <VTLINSUREATOME> for 20% off your travel insurance (For Singapore Residents only), with miniumum spend of $30 when you pay with Atome.
Grab your Travel Insurance on Klook.
20% OFF Hotels with DBS/POSB Cards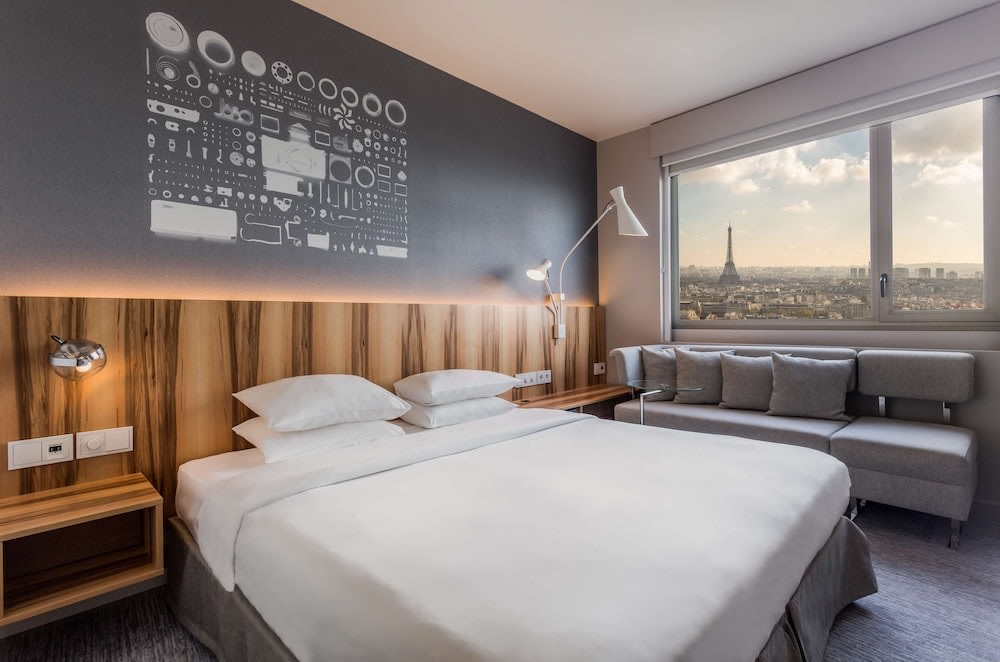 Looking for a luxury 5-star night sleep or just want a no-frills budget chic hotel to crash at? You can now book your night's stay in a huge variety of accommodations from hotels to villas all on Klook!
All POSB/DBS Cardmembers can enjoy 20% off hotels on Klook with a min spend of $250 with the promo code <VTLHOTELDBS> when you check out with your DBS/POSB Card.
Check out available hotels on Klook.
20% Off Car Rentals with GrabPay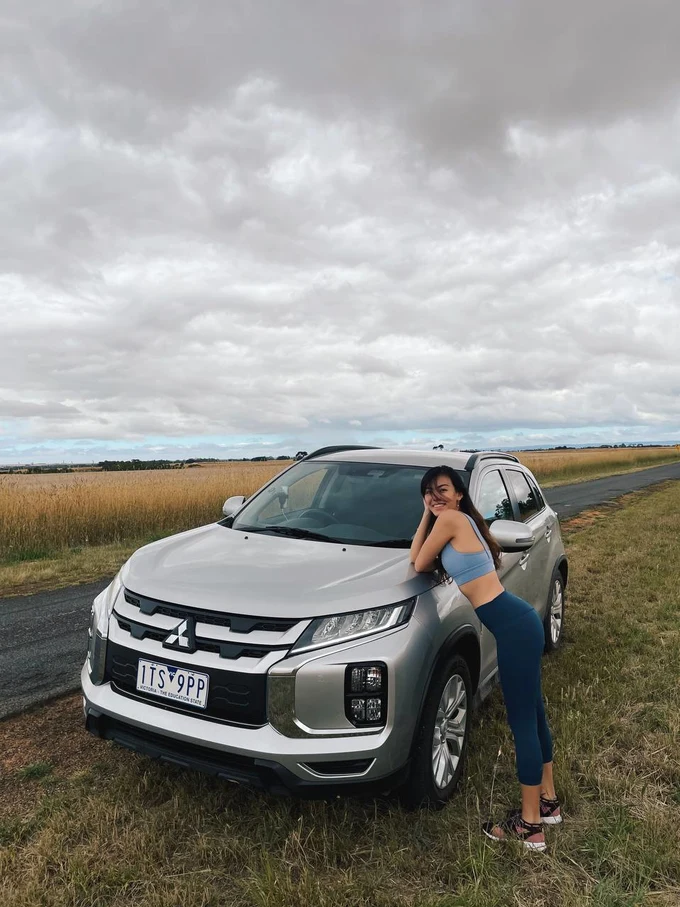 You can now book your car rentals on Klook! We've partnered up with leading operators like Hertz, AVIS, Alamo, Europcars, Sixt, as well as other established local operators to provide you with the best coverage and lowest prices you can find!
Don't worry as the cars are also routinely disinfected and cleaned to meet COVID-19 guidelines.
Use the promo code <VTLRENTCARGRAB> and checkout with GrabPay to enjoy 20% off car rentals with minimum spend $250. Valid for car rentals outside of Singapore, Malaysia, Myanmar, Thailand, Vietnam, Indonesia, Philippines.
Do note that this is only valid for pre-payment and not valid for Pay on Pickup Rentals.
Book your Car Rentals on Klook.
20% OFF Private & Public Transfers with UOB Cards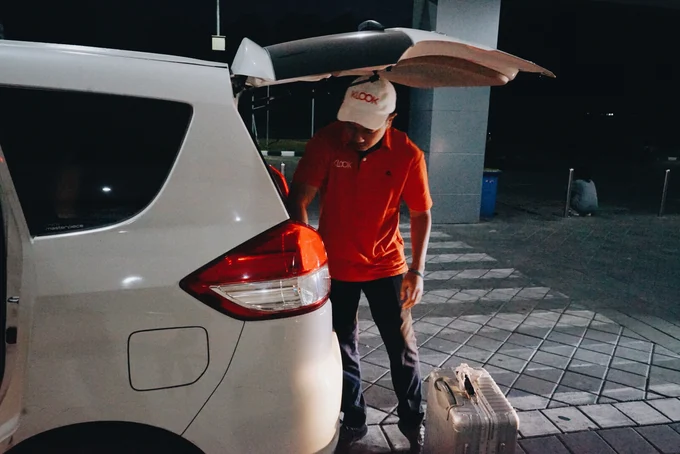 Don't want to drive? Whether you're looking for train passes or wish to be chauffeured around in a private car charter, we've got you covered!
Use the promo code <VTLTRANSPORTUOB> and checkout with a UOB Card to enjoy 20% off private and public transfers with minimum spend $30.
20% Off WiFi & SIM cards with OCBC Cards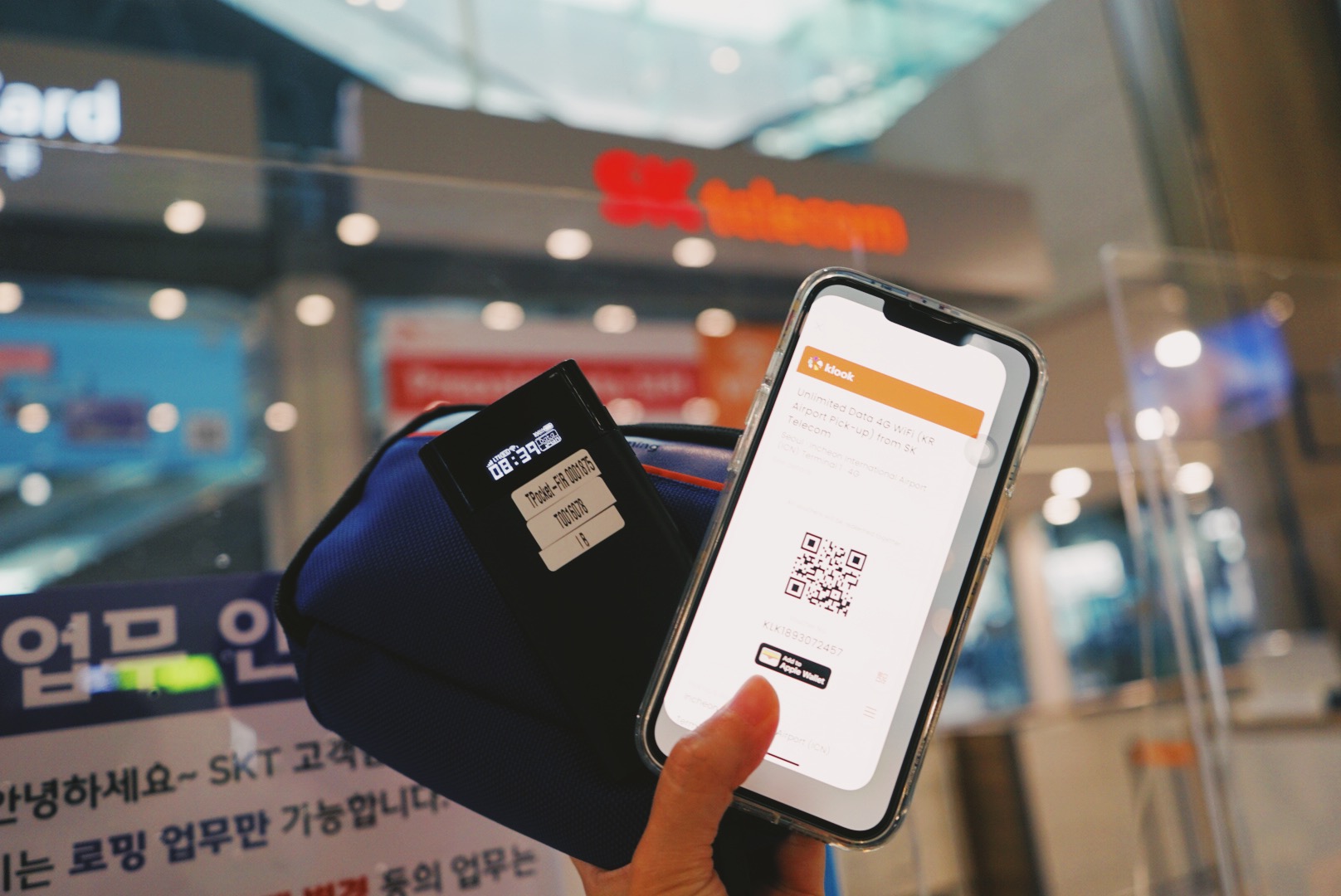 If you're heading on a trip after so long, you'll definitely want to stay connected at all times. Afterall, if you didnt post photos of your trip, did you really go?
Use the promo code <VTLWIFISIMOCBC> and checkout with a OCBC Card to enjoy 20% off WiFi and SIM Cards with minimum spend $30.