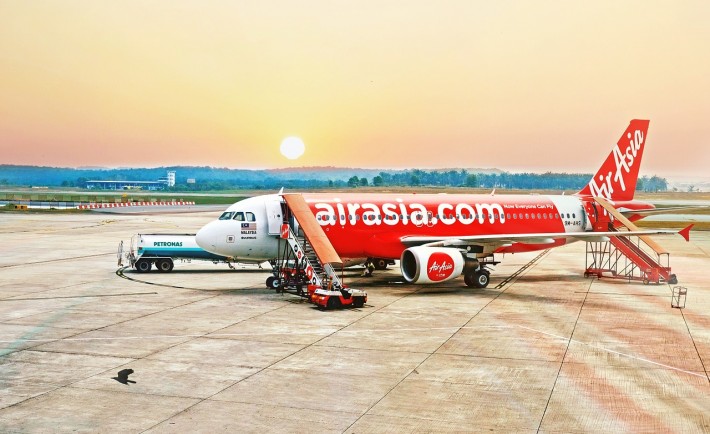 Image Credits: pixabay.com (License: CC0 Public Domain)
Budget airlines enabled people of all walks of life to travel at their convenience.
If I asked you to name five budget airlines in Asia, it is no surprise that AirAsia will come to mind. Since its inception in 2001, AirAsia has become one of the biggest budget airlines in Asia with over 170 airbus jets serving nearby countries such as India and Philippines.
Taking the feeble regional aviation market and the struggling Malaysian economy into consideration, Tony Fernandes may find it hard to take AirAsia private due to the large funding needs. According to the analysts they would need approximately US$800 Million to make the budget airlines into private based on the 25% premium.
It is important to note that AirAsia's sales are immensely translated in local currencies while its costs are mostly in U.S. dollars. This poses a problem since the floundering Malaysian Ringgit led to the lost of 17% this year. Also, as of June 2015, AirAsia had a net debt of 10.5 Billion Ringgit (US$2.4 Billion). Nonetheless, there are some investors who are willing to bet on Malaysia's recovery and cheaper oil prices.
Fernandes had reliably backed AirAsia's finances ever since. Last June, he said that the airlines could simply raise a billion U.S. dollars by creating sales and lease back of aircrafts. Furthermore, AirAsia's valuations are more affordable than its smaller competitions. According to Thomson Reuters data, the budget airlines is trading at less than six times its expected earnings for the next year, while Philippines' Cebu Pacific Airlines is trading at more than seven times.
This brings us back to the viable question of whether or not AirAsia is flying fancy any time soon. Let me conclude with the statement released by an analyst named Jian Bo Gan:
"The founders may not have the financial muscle to launch a privatization bid on their own, so a consortium together with another airline or PE fund is more likely."