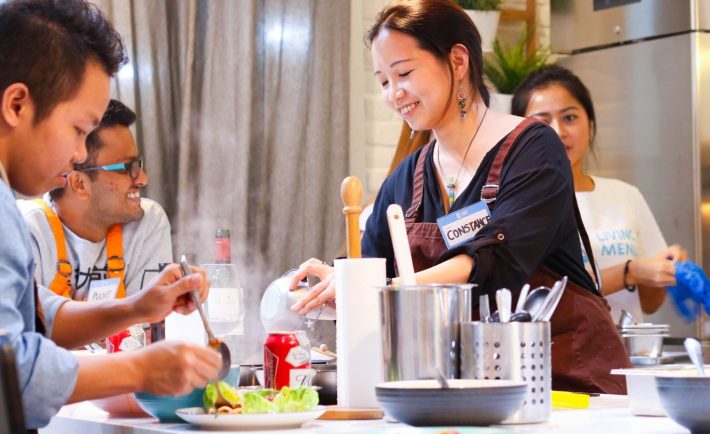 If you've ever attended a cooking class, you'd notice that it typically involves an instructor teaching one dish to the entire class and you barely have any interaction with your classmates.
Wishing there was an affordable cooking platform where you could learn how to cook anything you desire, in a small group of participants whom you can freely talk to and share homemade dishes with? Local cooking platform Living Menu is running a Culinary Exchange, which is essentially a cooking session that facilitates the exchange of dishes from diverse culinary cultures and caters to different needs of people from all walks of life. You could be cooking with a Russian tourist who wants to showcase their national dish and learn about local food culture at the same time, a 70-year-old grandma who wants to share her family recipe and learn about food that's popular with millennials, or a 30-year-old banker who just wants to pick up some cooking skills.
From only $29 per 3-hour session, ingredients for your dish will be provided and washing up isn't required! In each session, there is a world of different experiences to fulfil your needs:
Endless learning opportunities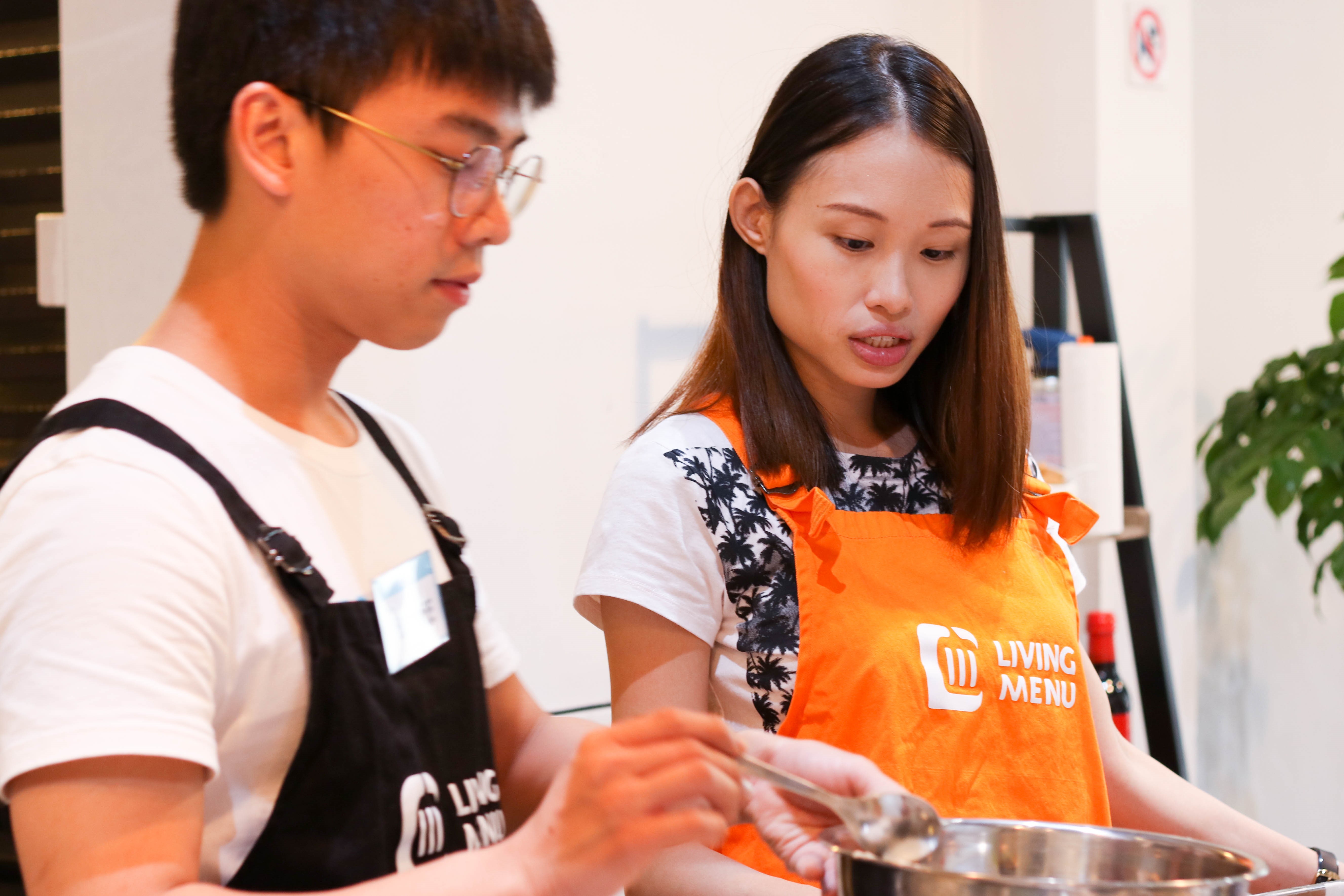 Unlike typical cooking classes with a pre-determined list of dishes to learn, you decide on the dish you want to cook at Living Menu. Prior to attending the session, participants would've already decided on a dish to cook, which means you'll get to learn and taste a variety of dishes in one session. If you're unfamiliar with the dish you want to attempt, you can even bring a recipe to the session and the resident chef will guide you, provide cooking tips, help you create a dish you can be proud of and boost your confidence in your cooking.
Freedom to experiment with recipes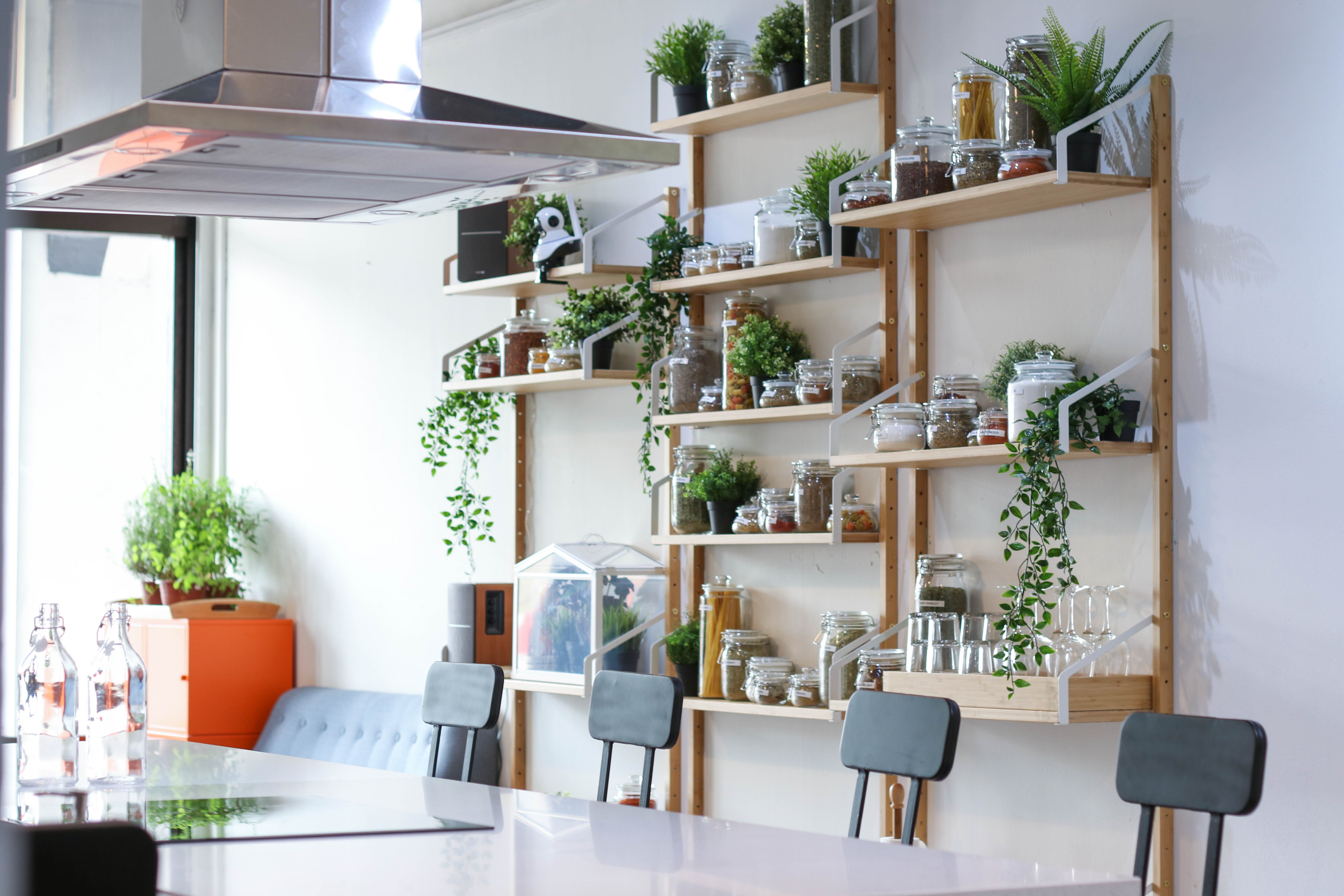 Whether you have basic or advanced cooking skills, Living Menu's stylish cooking studios are well-equipped with kitchenware, giving you all the freedom to unleash your imagination. When you're cooking at home, sometimes you'll find yourself having to shop for seasoning you'll barely use just to test out a new recipe which ends up costing a lot. Living Menu solves this problem with pantries that are fully stocked with all the essential herbs and spices for your cooking needs, saving you money and time on grocery shopping!
Meet new people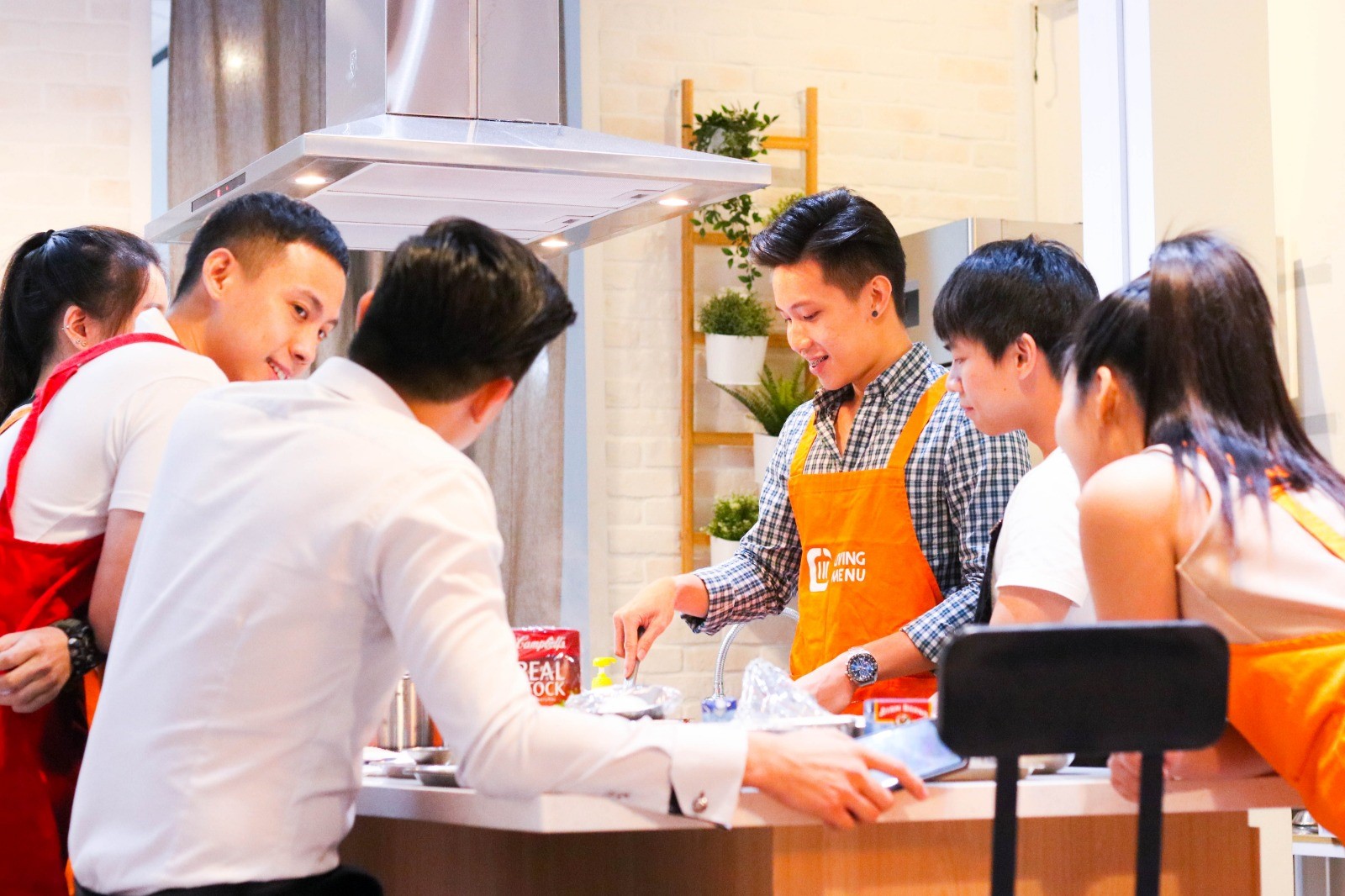 The Culinary Exchange is also a great way to socialise and make new friends through the common language of food. Cooking sessions are held in an intimate group of up to 5 participants, so you can watch how others prepare their dishes. You'll also get to know fellow participants and hear the stories and inspirations behind their dishes. As they say, strangers are just people who have yet to become your friends.
Discover food from different cultures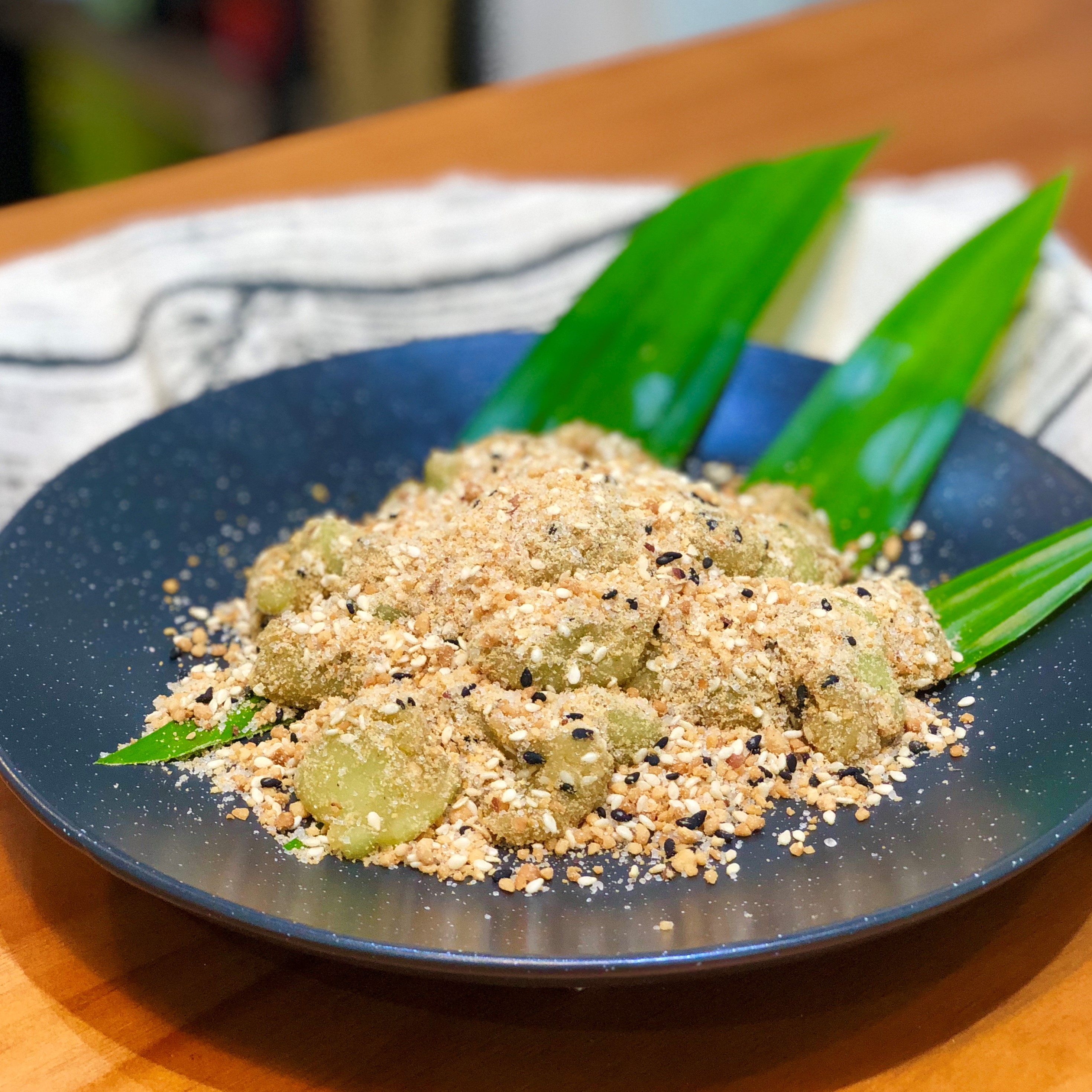 Pandan Muah Chee
From Singaporean, Vietnamese, to Portuguese and even Fusion, get to know dishes from diverse culinary cultures and the stories behind them. With participants from all over the world, you'll even get to taste dishes that you don't come across in restaurants or from street stalls in certain countries. Dishes that people only cook at home, which have been passed down through generations. At Living Menu, you'll never know who you're cooking with, but there's always something new to discover.
Cook with friends and family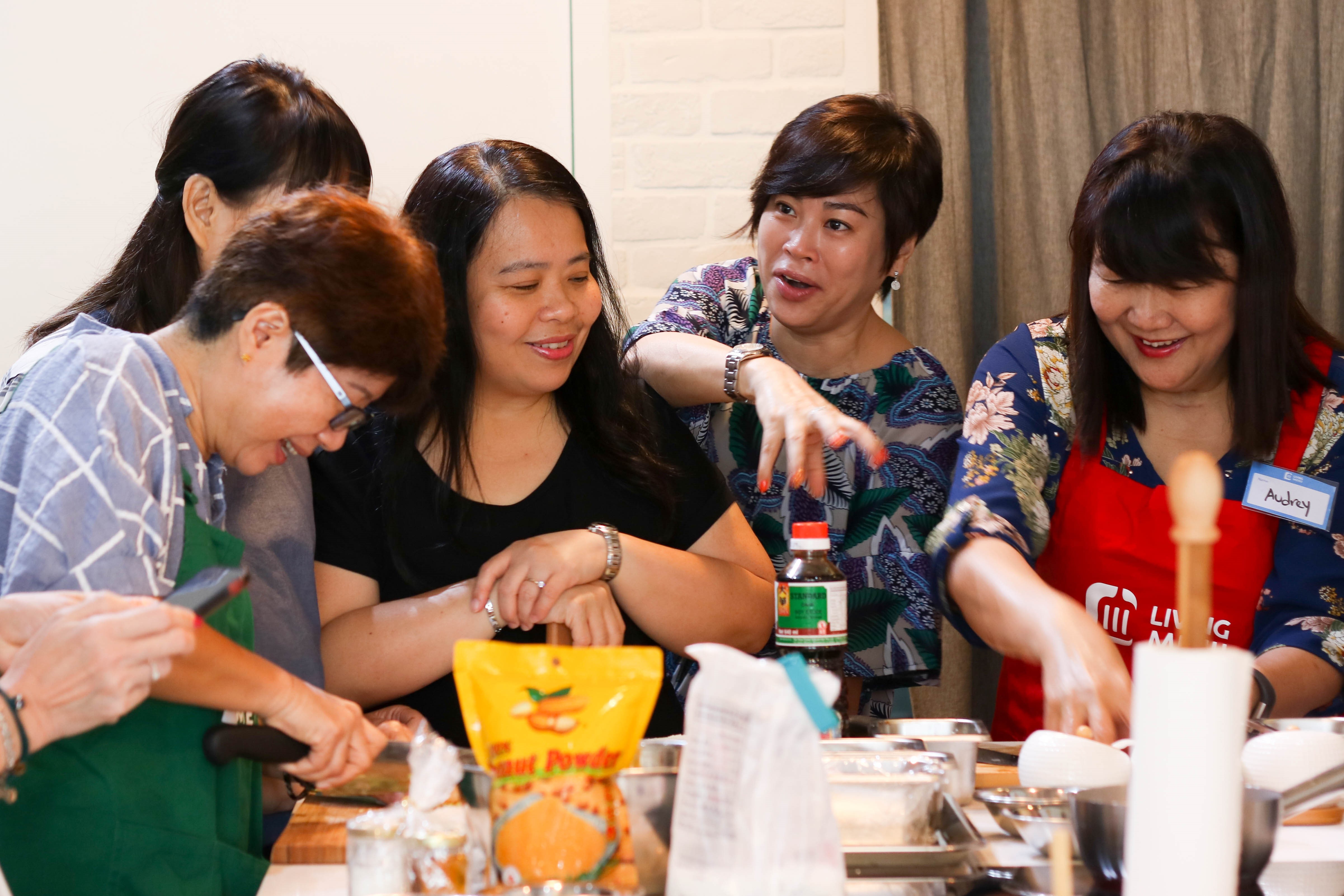 If you prefer cooking with people you know, the cooking sessions are also available for group bookings. The sessions will run as usual with the resident chef who's on hand to assist you in your needs. If you've run out of fun activities to do other than going to the movies or café hopping, a cooking session at Living Menu can be an alternative recreational activity for you to enjoy with friends and family, perfect for gatherings or celebrations!
To book your slot on Living Menu's Culinary Exchange, head to www.living.menu. Living Menu is also rolling out its exclusive Host and Chef beta programmes for food enthusiasts to earn money through their passion for food and cooking. Find out more here.