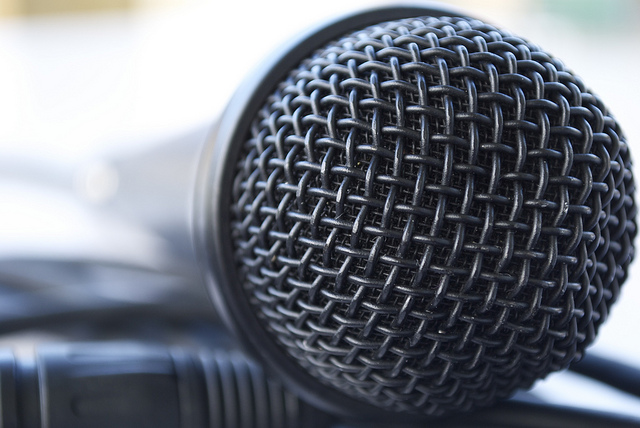 Image Credits: Derek Gavey via Flickr
One of the entertaining activities to do in Singapore is Karaoke. A Karaoke Television (KTV) is a musical machine that allows the people to sing along with the recorded music using a microphone and the lyrics flashed through the screen. Hence, KTV places are the perfect spots for friends and family who want to have fun while channeling their inner diva. Here are 4 of the best KTV places that offer cheap rates in Singapore…
Dreaming of singing along popular KPop, Jpop, or MPop songs? Dream no more as Ten Dollar Club offers good Karaoke experience at affordable prices. A group of 3 or more people can enjoy singing for up to 5 hours by paying S$10 per person. This price is inclusive of free flowing drinks! Also, you can save a few more bucks, as you are free to bring and eat your own food inside the Karaoke room. Corporate events and birthday parties are welcome too.
Locations:
Aranda Country Club, 60 Pasir Ris Drive 3, Singapore 519497
35A Smith Street 3rd Floor Singapore 058945
Home Team NS-JOM, 31 Ah Hood Road Singapore 329979
Party World KTV, a brainchild of Eric Chan, consists of capacious and decorated rooms filled with quality audio equipments, speakers, and large LED screens. They offer wide array of songs enabling everyone to sing their hearts out. Students are able to enjoy their promotion of S$12 each on the weekdays and S$15 each on the weekend. This includes 3 hours of stay with 2 beverages each. All you have to do is to present your student card upon reception.
Location:
177 River Valley Road, Liang Court, Singapore 179030
What separate Tang Music Box from the rest are their contemporary interiors. Their rooms are suited with materials such as exotic tiles, exposed bricks, and untreated woods. You get a choice of whether you want to spend hours on the Mini (1-3 pax), Small (3-6 pax), Medium (6-10 pax), Large (11-18 pax), Premier (19-25 pax), and Club room (26-40 pax). The prices are as low as S$10 per person. Also, you can purchase food (e.g., liquor or snacks) at their store called "The Meeting Place".
Location:
3B River Valley Road, #02-03/04, The Foundry, Singapore 179021
Probably one of the well-known places for belting out your favorite Karaoke song is the Teo Heng KTV studio. Not only do they offer good quality KTV experience but they are also considered as one of the cheapest in the market today. This is because they charge by the room instead of by the number of person in it. Prices range from S$8-18 per hour. So, imagine having the maximum of 10 people in a room, that will equate to about S$2-5 per person for a 3-hour session. Now, you can sing freely for hours at a surprisingly good price!
Locations:
7 outlets islandwide, visit here for more details.