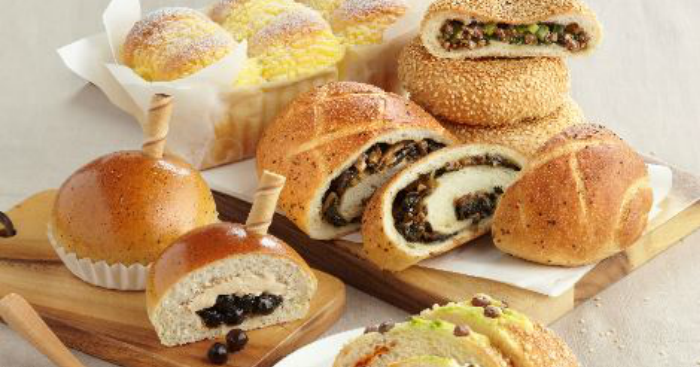 A popular travel destination for Singaporeans, Taiwan has plenty to offer including a street food culture featuring a melting pot of flavours and tastes. From bubble tea
to castella cake and shaved ice, the foodie wonderland has sparked food crazes that's been taking the world by storm. To satisfy Singaporeans' cravings at home, BreadTalk is bringing the Taste of Taiwan in a collection of breads, toasts and cakes, filled with its unique, trendy and favourite flavours – no boarding pass required!
Fresh out the oven – Hottest bubble trend from Taiwan now with a new twist!
A trip to Taiwan is incomplete without a bubble tea fix and the craze is getting a massive reboot with new flavours and exciting food variations. A spin on the trend, BreadTalk fans can now not only enjoy bubble tea in a cup, but in baked creations too! Featuring iconic bubble tea flavour combinations, delight in this collection of tea-riffic bun, toasts and rolls!
Celebrated in an unexpected form, the Earl Grey Bubble Tea Bun (伯爵珍奶) features an Earl Grey tea infused dough filled with Earl Grey tea infused cream and paired with the "QQ" goodness of pearls, making each bite an aromatic and chewy treat. Another take on the new bubble tea food trend, the Earl Grey Bubble Tea Toast (伯爵珍珠土司) features an Earl Grey tea infused cream filling with a bubble surprise in every bite. Can't decide between a chocolate or bubble tea fix? Why not indulge in both with the locally-inspired Chocolate Malt Bubble Tea Toast (巧克力珍珠土司) for that delicious malty goodness. Last but not least is the Earl Grey Bubble Tea Roll (伯爵珍奶卷). An airy, light and fluffy Swiss roll wrapped around an Earl Grey Tea infused cream filling with chewy pearls, it is perfect for an afternoon snack or post dinner treat.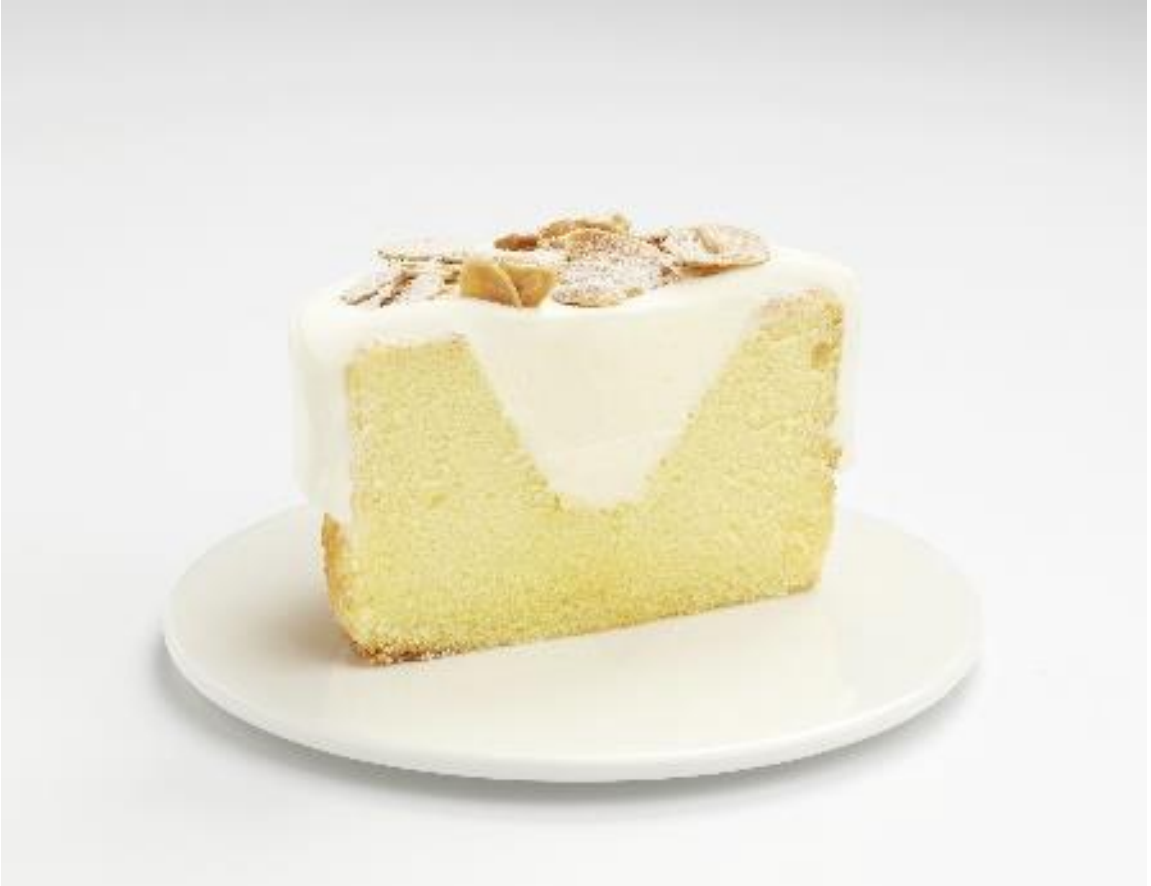 A new take on the crater cheese cake craze, the Sea Salt Crater Cheese Cake (海盐芝士火山峰) is a sweet and savoury flavour combination created by spreading a layer of specially concocted cream cheese sauce on a light honey sponge cake topped with sea salt sprinkles and toasted almond flakes. The universal debate of sweet versus savoury ends with a bite of the Sea Salt Crater Cheese Cake. Why pick one when you can indulge in both? The contrasting flavours complement one another beautifully, bringing out the best in all its cheesy, salty and sweet goodness.
BreadTalk reinvents the best of Taiwanese street food

Inspired by the delicious mash-up of street snacks and familiar local delicacies, BreadTalk has also created a range of baked treats that will take you on a journey through Taiwan food markets.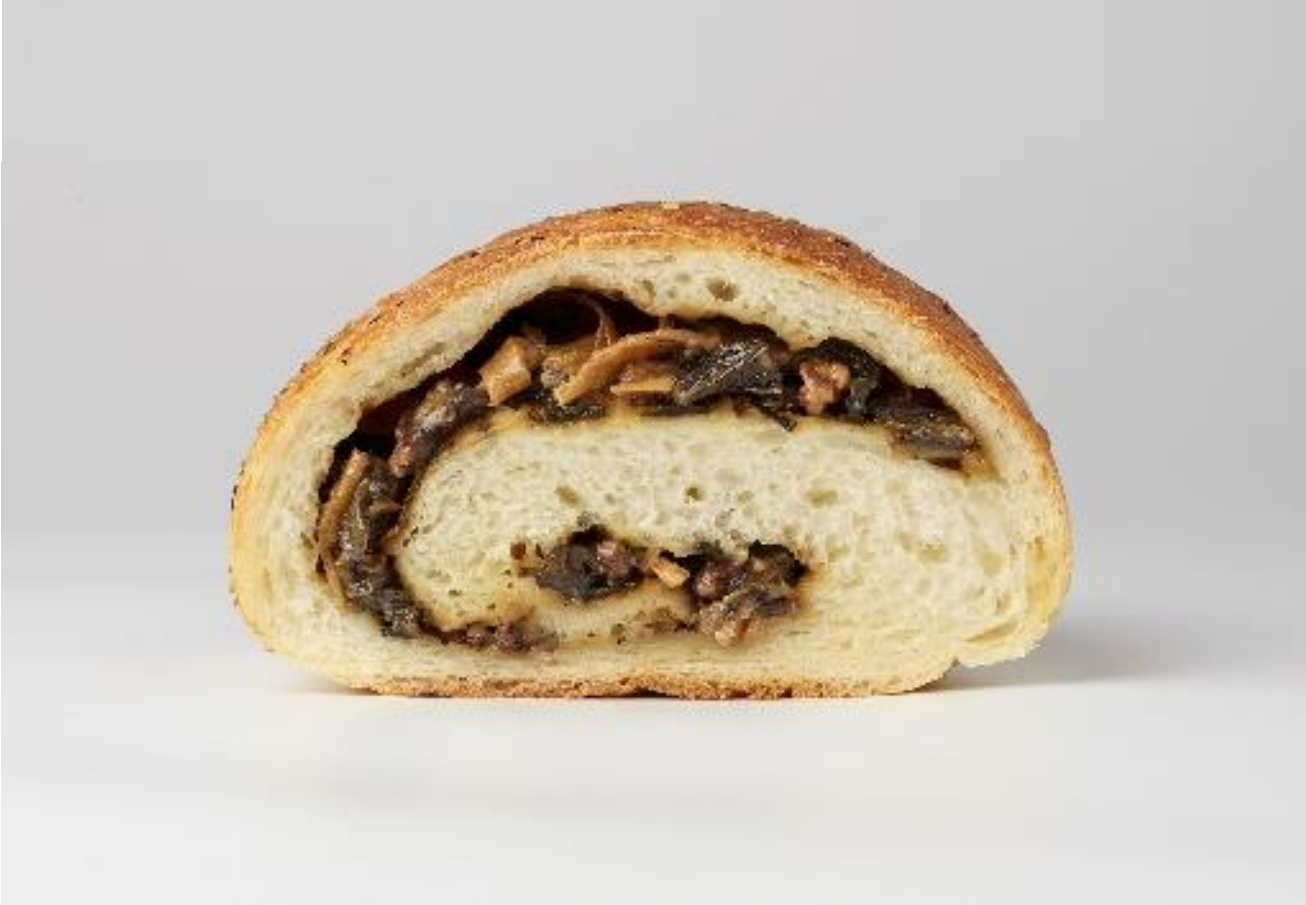 There's nothing homier and more traditional than a Taiwanese braised meat dish. Inspired by the classic Hakka rendition of Braised Pork and Preserved Vegetable, BreadTalk has created the Braised Meat Bun (梅菜恋扣肉) featuring a soft French dough filled with a hearty and savoury mix of tender diced pork belly, Chinese preserved vegetables and black pepper. A little sweet, a little salty, the Braised Meat Bun is comfort food in a bun.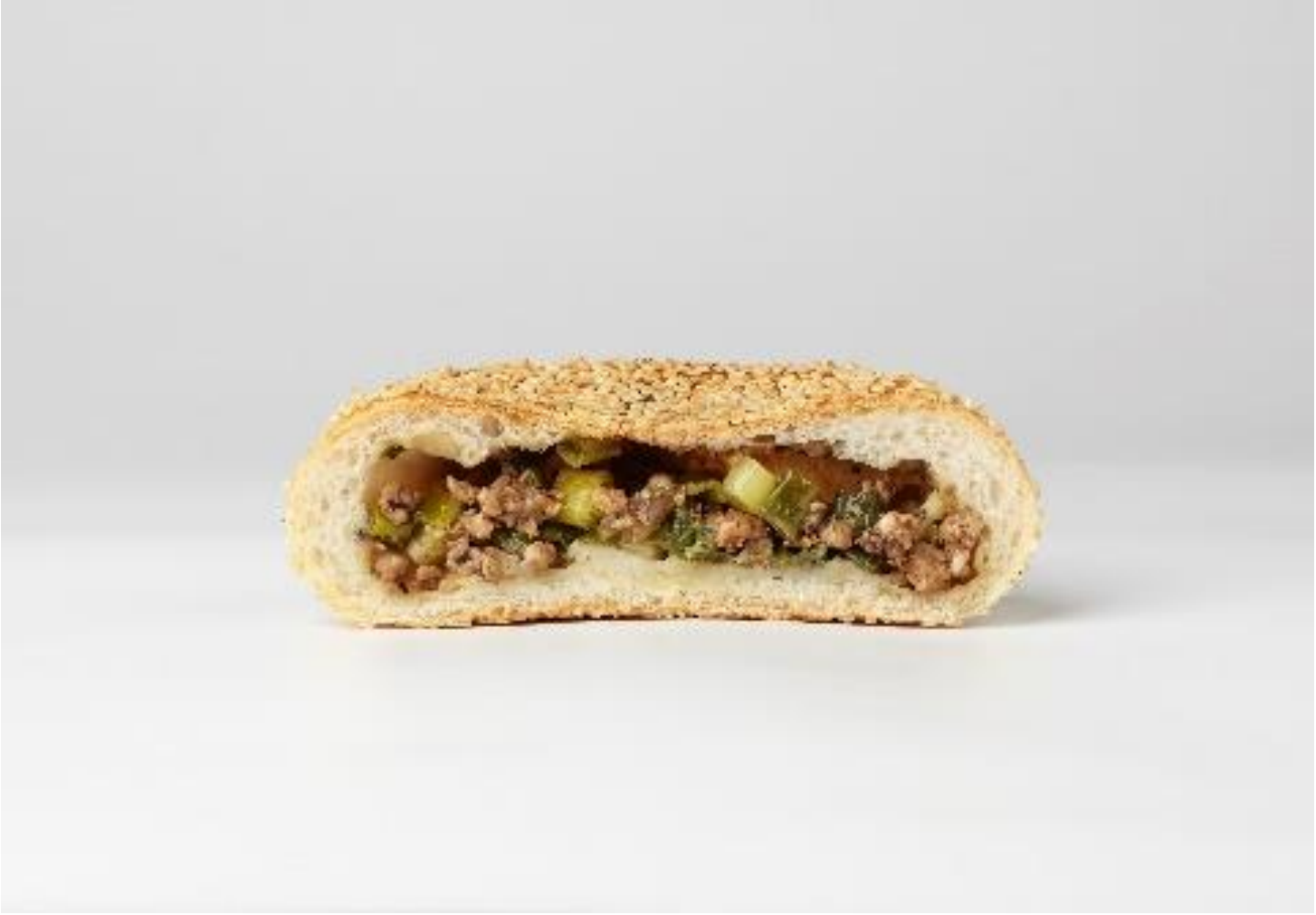 Also not to be missed is the Pepper Bun (胡椒饼), BreadTalk's take on a Taiwanese street food staple. Imagine a baked-toperfection French dough pastry pocket filled with tastefully spiced minced pork and flavourful spring onion, seasoned with a good dose of white pepper and topped with white sesame. Crisp on the outside and juicy on the inside, it will bring back memories of your last Taiwanese food market experience with every bite.
For those craving a sweet treat, the Sweet Potato Red Bean (地 瓜恋红豆) is a delightful bun filled with red beans from Wandan (万丹) in Taiwan, known for its rich flavours, sweet potato, boluo crumble and sprinkled with Matcha Powder – a definite crowd-pleaser!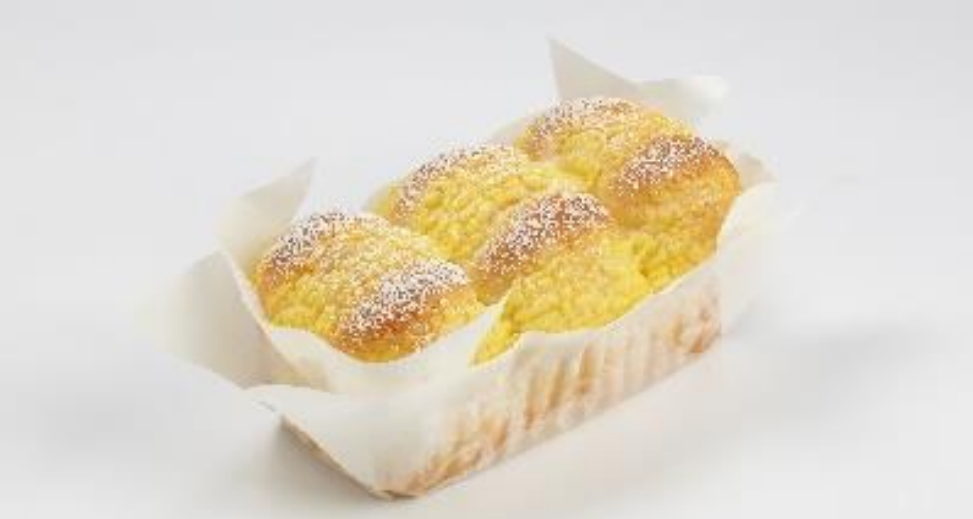 You can't go wrong with this comfortingly delicious Milky Way (奶盖土司), a toast made with a quality dough mix of rich Taiwanese milk topped with custard powder. Soft, sweet and fluffy, it's everything you want in a bun.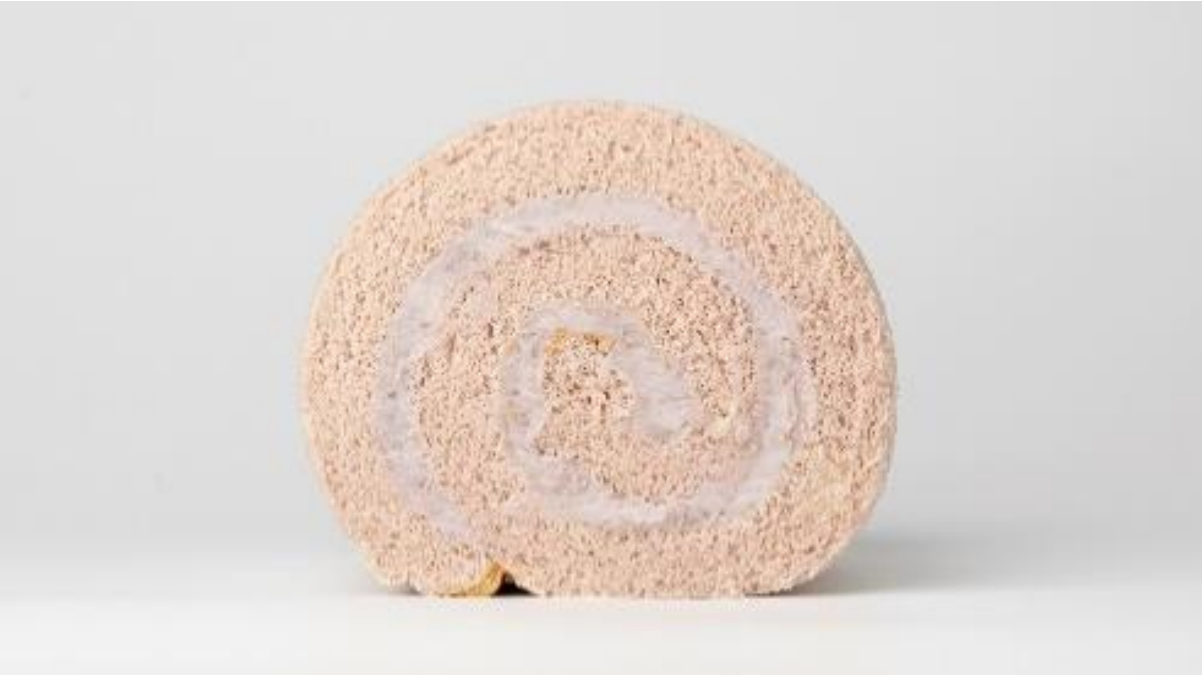 BreadTalk fans who were in love with our chilled yam cake will be delighted to know that the flavour is back by popular demand in the Taro-fic Yam Roll (香芋卷)! The soft and fluffy Swiss roll is rolled with luscious yam cream, made with yam taro imported from Dajia (大甲) in Taiwan, known for its richness and fragrance.
Product pricing and availability: