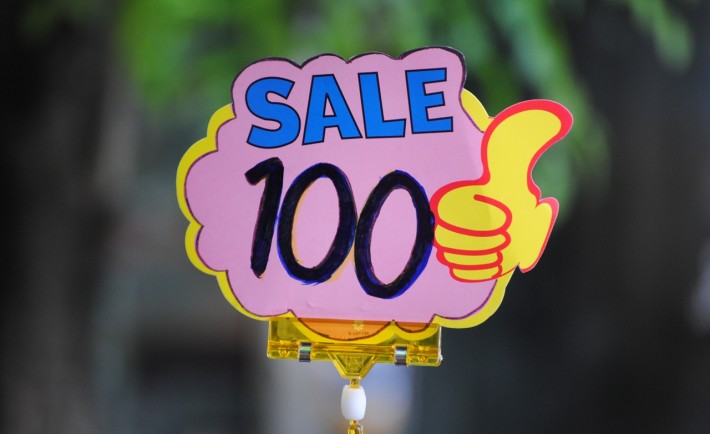 Image Credits: pixabay.com (License: CC0 Public Domain)
In this day and age, how much are you willing to pay for a Smartphone?
Are you willing to spare a couple of hundreds or thousands of dollars? Would you rather purchase the Samsung J1 for S$168 or the Samsung Galaxy S6 Edge for S$1168?
For most of us, price by itself is not only the crucial factor that determines our purchase because we compare all the products that the market has to offer. In this case, Samsung Galaxy S6 Edge has been raved with good reviews and superior capabilities which makes it a strong contender against its counterparts. Beyond its price, we analyze several valuables and come up with a mental assessment of the product's overall value.
This goes to show that price and value are two different things!
In economics, price and value are influenced by supply and demand.
A product's price is determined by the intersection of supply and demand while, the value determines the demand. For example, if you are willing to pay S$10 for designer coffee then, you would be willing to pay S$6 or anything less. And, if the intersection of supply and demand prices the designer coffee at S$5, you are more likely to buy it. It does not mean that you place a S$5 value on the product but, it means that getting it at that price is worth it (for you).
Just because people are not willing to pay a lot of money for something does not necessarily mean that we do not "value" it. Take the "free" air you are breathing right now as an example. Need I say more?
In the marketer's viewpoint…
Price is their monetary reward for providing us with the product or service while value is equal to our perceived product's or service's worth.
For example, the total cost for a repairman to fix a dripping air conditioner including the materials, travel, and labor is S$45. However, the value of the service to the customer, who has been tolerating the water leakage all over the room, is far greater than S$45! So, the repairman may charge you a total of S$60. Aside from observing the competitor's prices, pricing is in lined with the perceived benefits that a business provides.
With all these in mind, ask yourself: "Should you buy it based on its Value or its Price?"
For what it is worth, I think it is best if you purchase products for their value, assuming you have the means to do so.
Frugal people buy products or services for their value using several techniques such as couponing. They value quality more than the price tag because premium products last longer. Thus, they get the most out of their money.