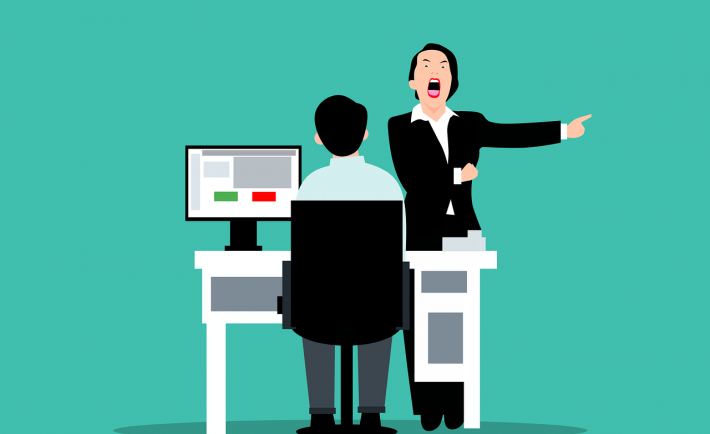 Image Credits: pixabay.com
The reasons why an employee desires to leave may be obvious, such as wanting to pursue better opportunities or feeling underpaid. These reasons provide a better understanding of how you can improve your organization's processes and recruitment strategies.
So, why do employees leave and what can you do to prevent a good employee from quitting?
#1: LACK OF APPRECIATION
Recognizing the efforts of employees can increase their motivation. When a company and its management ignore the employees' accomplishments, they may seek value elsewhere. Implement a system that rewards quality output and efficient workers. Most employees are willing to go the extra mile when they feel valued by the company that they work for.
#2: FEELING UNDERPAID
With the uncertainties of the current situation, many Singaporeans seek stability. Salary is among the top reasons why employees depart from their previous employer. Offering competitive salaries and other benefits can prevent the employee from leaving a post. However, not every resignation is financial in nature. Uncovering other underlying factors can be necessary to retain an employee.
#3: LIMITED OPPORTUNITIES FOR GROWTH
Professionals have a potent desire to grow at a company. Who wants to remain stagnant, anyway? Recognizing the efforts and setting a clear career path can make the employees feel like they have a bright future in the organization.
#4: MISMATCH BETWEEN THE ORGANIZATIONAL CULTURE AND THE EMPLOYEE
When you first arrived onboard, you were a perfect fit for the organization. As time passes, your goals and values no longer align with the organizational culture. This is a difficult situation to be in as the change needs to be addressed by several employees. Promoting open and honest communication in the workplace can bolster retention rates. Moreover, providing opportunities to interact outside of the office fosters a sense of camaraderie.
#5: LACK OF RESPECT
You are at risk of losing a good employee if he or she does not feel respected or trusted at work. Whether the employee feels disrespected by their boss or co-workers, the negative feelings can pile up. Employees can experience lack of respect in many ways ranging from written instances to sexual harassment. Prevent these issues by providing open channels for communication and exercising regular feedback.
#6: HAVING A HORRIBLE BOSS
A horrible boss can create a toxic environment for the employees. Many high performing workers quit their jobs because of their managers and not because of the job itself. Whether the manager is incompetent or is behaving badly towards the rest of the team, his presence can make or break an employee's experience. Thus, training is essential. Ensure that the manager is given the tools to properly support their employees.
#7: DISCONNECT WITH THE COMPANY'S VALUES
If an employee no longer sees a connection between him and the company's values, the employee can leave the organization. Do not sacrifice the company's values for a result.
#8: NO WORK-LIFE BALANCE
Last but not least, having no work-life balance can contribute to an employee's burnout and eventual departure. At the end of the day, you must respect that your employees have lives outside of work. Providing an ample amount for rest and recovery can help improve the quality of one's work.