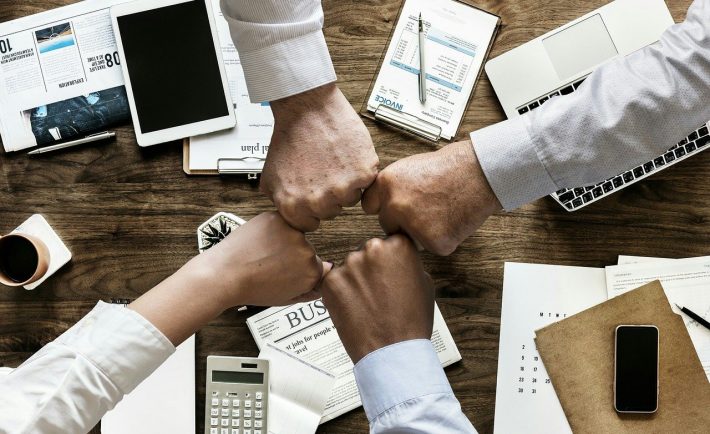 Image Credits: pixabay.com
Why is teamwork vital in the workplace? Well, teamwork can lead to multiple benefits including greater efficiency, workforce productivity, increased innovation, higher employee morale, and improved retention.
Given that some or most of the staff are working remotely, fostering teamwork in the workplace is not easy. This article offers suggestions for cultivating teamwork both in virtual and physical settings.
#1: SET CLEAR GOALS
Describe what each employee is supposed to accomplish and not how they should accomplish it. Explain the expectations in terms of the outcomes and elaborate the team's goals. How each employee meets these expectations will vary. You need to trust them.
#2: ENCOURAGE GIVING SUPPORT
Cultivating an environment were asking for help is not a sign of weakness. Getting the work done requires time and focus. When you need inspiration or support, ask for it. People who are experts on the field can teach you new ways to solve the issue at hand.
#3: DIVIDE THE LOAD
Teamwork does not mean everyone does one task together. It requires breaking each component into parts. Then, the team sorts out who will do each part according to availability and expertise. A credible project manager will help with the organization of these parts.
#4: CREATE A REVIEW PROCESS
Review meetings enable the team to be on the same page. It gives each team member the chance to politely critique the team's work. Encourage the employees to question the project from different angles. Often, you will catch things that would otherwise get missed.
#5: CELEBRATE WINS TOGETHER
Appreciate the challenging work of each team member. Take time to extend your gratitude for the specific contributions to the team. Celebrate your wins together as you achieve a milestone towards your goal.
#6: HIGHLIGHT THE BENEFITS OF COLLABORATION
Teamwork does not only benefit the organization, but it can also boost camaraderie and increase job satisfaction. Working in teams provides employees more opportunities to unleash their creative ideas. Having a sense of belonging sure helps in reducing stress too. The dynamics and strength of your team directly affect business outcomes.