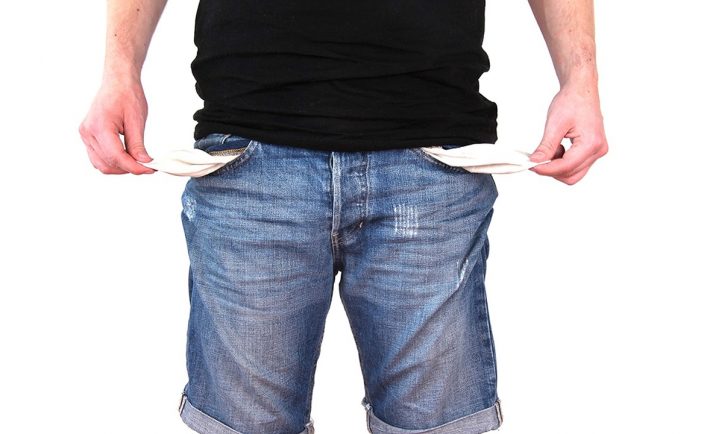 Image Credits: pixabay.com
Aside from cultivating an expensive taste or keeping up with your neighbors, here are 7 reasons why you are currently broke.
#1: YOU LOVE MONEY TOO MUCH
You are excessively preoccupied with the thought of gaining and spending money. Instead of focusing on the fulfillment of building a career or business, you gain satisfaction by flaunting your wealth.
#2: SAVING IS NOT YOUR PRIORITY
For many people, saving does not come naturally. It is a conscious decision to stick to your assigned budget or financial plan. If you are not making savings your priority then, you are at risk of financial stagnation.
#3: YOU ARE ADDICTED TO SALES
Who does not love scoring an item for a cheaper price? I know I do! For avid bargain hunters, there is a fine line between needs and wants.
For instance, you just spent S$30 on an As Seen On TV product. How much did you actually save on this unnecessary sale item? Well, you saved nothing! You just spent S$30.
#4: SAYING "NO" IS DIFFICULT FOR YOU
You accept every invitation or each responsibility that comes your way. Sometimes, declining or disagreeing with other people is tantamount in protecting your finances. Consider saying something along the lines of: "No! I will not be able to lend you money right now." or "No! I am not interested in that business venture."
#5: YOU SPEND MORE THAN YOUR MEANS
It goes without saying that you are creating a mountain of debt by consistently spending beyond what you make. Others spend money based on what they perceive to earn that month. However, some people never actualize that financial vision.
#6: "LEGENDARY" INVESTORS DICTATE YOUR CHOICES
Self-claimed legendary investors are prevelant due to social media. These type of investors have potent skills in marketing and poor skills in managing their investment portfolio. Be careful with whom you worship!
#7: YOU NEVER LEARN
Taking a wrong financial turn is forgivable but, continuously repeating the same mistake can take a toll on your finances. Many people who suffer from financial difficulties never learn from their experiences. Instead of admitting that they were wrong, they have a tendency to ignore the issue or blame others for it.