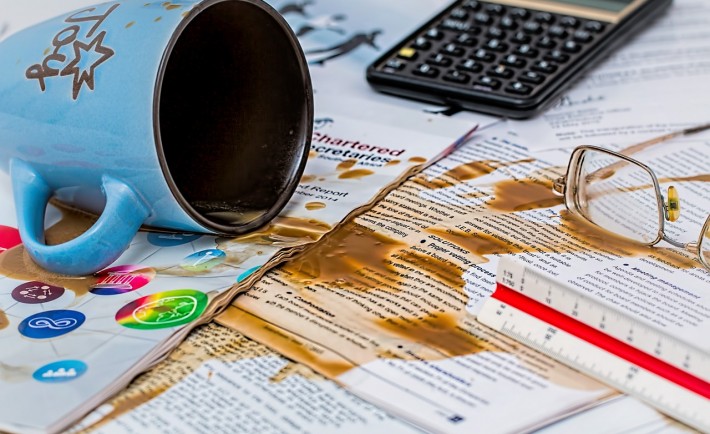 Image Credits: pixabay.com
As human beings that dwell on habits, our personal finance patterns have a huge impact on our monetary well being. Many people are trapped into the same faulty habits that lead to common money mistakes. Recognizing these mistakes is a vital step to improving your financial health!
MISTAKE #1: NOT SAVING FOR EMERGENCY FUNDS
Unforeseen events happen from time to time. Some are pleasant (i.e., birthday surprise) while others are distressing (i.e., sudden layoff). Once an emergency strikes, it have serious repercussions to your finances. Not saving enough money for emergencies such as fire or burglary can mean instant bankruptcy for your or your family.
So, it is recommended to set aside a portion of your earnings each month to an emergency fund. Discuss with a financial professional about the advantages of compound interest and about ask for a feasible money strategy that fits your goals.
MISTAKE #2: LIMITING YOUR INVESTMENT PORTFOLIO
A large number of Singaporeans believe that property is an investment. There is nothing wrong about that. However, you are displaying poor portfolio diversification if you limit yourself to properties alone. Not only that! If you can only afford to purchase a single property, you will be forced to be homeless soon after.
This scenario highlights the importance of combining different investment options in order to safeguard your retirement.
MISTAKE #3: NOT NEGOTIATING YOUR SALARY
When I was a fresh talent in the "working scene", I constantly cut my worth short. I believed that my experience was so insufficient. However, my relatively negative mindset was demeaning my knowledge and skills. This is why it is important to evaluate your skills, education, and experiences.
Find out the average salary per year through PayScale. It provides salary information for a particular position from its global online database. For example, the average pay for a Sales Representative at Pharmaceuticals is S$47,566/year. Negotiate salary based on your substantial research. You can do it!
MISTAKE #4: TERMINATING YOUR CARDS PREMATURELY
Whether you are closing out your cards because they are underused or because you had finally paid off your entire balance, this act may not be the best move for your credit score. The utilization rate and he average age of your credit accounts are two important elements of your credit score. The goal is to have a long credit history and a low utilization rate. Both of these elements are affected if you closed out your cards.
A better option is to store your credit cards in a safe place and make a purchase every once in a while to demonstrate that you are a good steward of your card. Immediately pay off the balance too.
MISTAKE #5: NOT HAVING ENOUGH MONEY FOR YOUR START-UP
Having scarce funding because of underestimating the start-up expenses can lead you to using your own savings just to meet the company's monetary needs. You can either use your retirement savings or borrow money from friends and family. Furthermore, you will not be able to optimize your product to its full potential. This is not a good disposition to have!
A usual start-up goes through several rounds of funding. It is necessary to analyze all the areas of your budding business and each type of funding opportunities in order to begin the operations on the right foot.
MISTAKE #6: EATING OUT EXCESSIVELY
It is no secret that Singaporeans love to munch! We are blessed with a myriad of cuisines that one cannot resist the temptation of eating out. As with everything that is good, too much can be a sin too.
You may feel that eating out during lunch or dinner daily does not make a difference. But, all your costs add up. The cost of one restaurant meal may be equivalent to three home-cooked meals. Consider packing lunch from home as it is cheaper, most of the time.