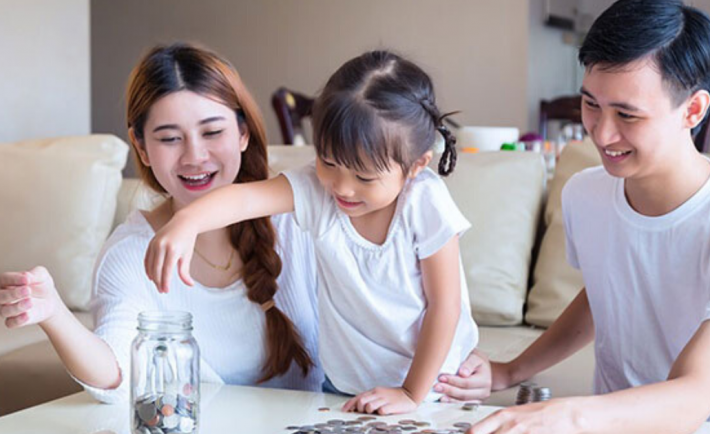 Image Credits: Prudential
According to the Ministry of Education's (MOE) mathematics syllabus, your child would begin learning more about money from primary one. To be more specific, they will start learning how to count in cents up to a dollar, and in dollars up to 100 SGD.
By the end of their primary one academic year, they should be able to solve one-step problems like the addition and subtraction of money in dollars or in cents. But learning how to count is vastly different from money management. While it is part of the learning process, not every child grows up to be a financially literate adult.
If that's your concern, skip the usual piano lessons and sign your kids up for enrichment classes that can groom them to be better money managers. We think this is an important life lesson that MOE schools may not have placed enough emphasis on. Hence, we've sourced out three platforms that offer such classes.
#1: STAR HORIZON
Star Horizon offers financial literacy courses for kids, teens, and adults. For the sake of this article, we will focus on their kids and teens syllabus. Feel free to head to their website if you're keen to learn more about the course for adults.
Kids syllabus (for 9 to 12 year-olds)
Targeting upper primary school students, their kids' workshop will teach your children about the forms and history of money. They will also learn about how money is earned. In addition, there will be exposure to the importance of savings. Your little ones will be able to differentiate their needs from wants and set their own budget.
Teens syllabus (for 13 to 18 year-olds)
Their teens' syllabus will target secondary school to junior college students. They will learn about cash-debt management including types of loans, credit card problems, and even bankruptcy. 
The syllabus has also included investment-related topics like shares, unit trusts, and property. Furthermore, your teenager will be able to learn in-depth about risk management and insurance too. To put the icing on the cake, there will be field visits to corporate companies. Talk about positive exposures!
#2: CIVIL SERVICE CLUB
Civil Service Club is also another avenue to look out for. They have a course named 'Introduction to Financial Awareness for Children'. Aimed at children aged 7 to 12, it will provide kids with basic financial awareness. They will also understand how money decisions are influenced and learn to develop wise money management habits.
#3: MONEYTREE
Founded in 2008, MoneyTree claims to be the leading financial literacy education provider in the region. To prove their credibility and give you peace of mind, they have had partnerships with MayBank in 2009 and 2016.
Their programs are specially catered for children and youth aged from 7 to 22. However, they work a little differently from the average enrichment schools in the market. They are currently only partnering schools to offer their Financial Literacy in School (FLIP) program.
However, parents or caregivers can look forward to their Financial Literacy Pack launching soon. Instead of sending your kids for enrichment classes, you will get resources from their online learning portal to equip you with lifetime skills to coach your kids on money matters. How cool is that?
Money management is important and it's good to start them from young. As the famous Chinese proverb goes, "Give a man a fish and he will eat for a day. Teach a man to fish and he will eat for the rest of his life." Over to you to decide!