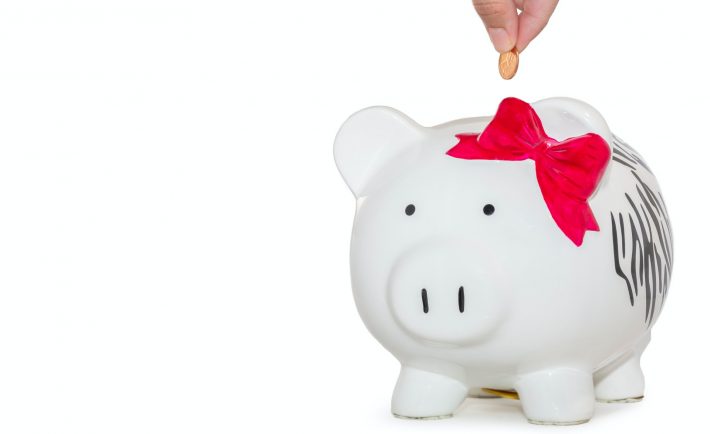 Image Credits: pixabay.com
What is wrong with having one bank account for the entire family? Nothing! However, financial stability may be reaped through spreading your eggs in several baskets. Setting aside enough cash to maintain one account is already a tough task, especially if you are barely making ends meet.
If you can afford to keep your money in separate accounts, the management of your finances will be better. Firstly, you will be able to track expenses related to your specific financial goal. Secondly, you will get a clearer picture of how much you actually have. Lastly, separate accounts enable you to stay within a certain budget.
ACCOUNT #1: HOUSEHOLD FUND
The purpose of the "household checking account" is to satisfy your monthly bills as well as your daily and weekly expenses. A checking account enables you to have an ATM or Debit Card, which you can easily use when you are making a transaction. Put at least 20% of your income in this fund. Do not go beyond that allotted range. It is your job to ensure that your weekly meal plans or expenses are within your budget.
You may use this fund for your weekly trips to the grocery or for an evening birthday celebration in a restaurant nearby. You can charge your utility bills and phone bills to this account too.
ACCOUNT #2: EMERGENCY FUND
People see the value of setting up an emergency account now more than ever. Large, unforeseen events such as this pandemic can take a toll on your wallet. Hospitalization costs can cost you a huge chunk of money. How can you survive without having access to emergency fund? Is debt a viable option?
An emergency fund is recommended to last you for about 6 months. Fill this up before any other savings account because you do not want to be caught unprepared in an event of crisis. It is a good idea to set an automated scheme where a portion of your income will automatically go there. You may also employ another banking institution for this.
ACCOUNT #3: RETIREMENT FUND
Apart from your CPF, you may put some of your savings to your retirement fund. A golden rule of thumb is having a fund that is eight times your current annual income. To get here, you will allot money in the course of several years. Do not touch this account until you retire.
Unlike the emergency fund, growth takes precedence over easy access here. Feel free to explore other options apart from having a regular savings account. You may try growing your retirement fund in the stock market or long-term time deposits. The goal is to have enough dividends to last you during retirement.
Consider opening one or more of these bank accounts. It is better to scatter your money to secure your finances. If one of your ATM or debit cards has been stolen or skimmed, you have other accounts to back you up. Separate accounts will cushion the blow of unfortunate events such as being scammed or being unemployed.
Source: 1