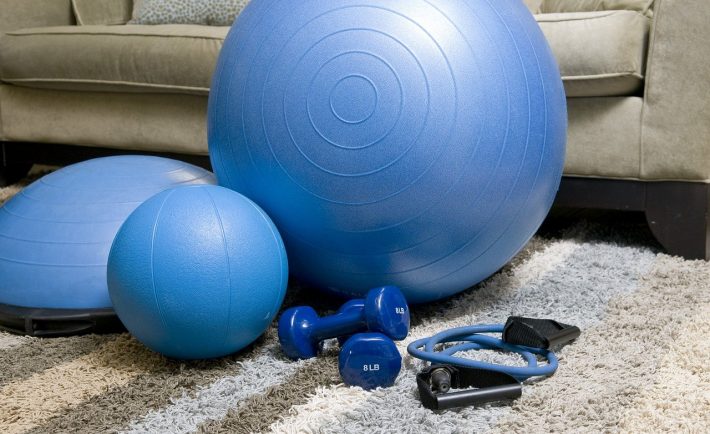 Image Credits: pixabay.com
For many Singaporeans, 2022 is the year of health and wellness. It takes a second to decide that you are worthy of change. Start by completing a ten-minute workout and feel the difference after a couple of weeks.
#1: EXAMINE YOUR FITNESS LEVEL
How fit are you? Testing and recording your baseline fitness scores can give you benchmarks to measure your progress. Evaluate your flexibility, body composition, aerobic fitness, and muscular fitness by recording the following:
a. Body Mass Index,
b. Pulse rate before and after walking two kilometers,
c. Time it takes you to walk or run two kilometers,
d. Amount of standard or modified pushups you can do at a time,
e. Waist circumference, and
f. How far you can reach forward while seated on the floor.
#2: KNOW HOW MUCH EXERCISE IS RECOMMENDED
The general weekly exercise recommendation is at least 150 minutes of moderate cardio or 75 minutes of intense cardio and two days of strength training. Increase the health benefits of your exercise routine by increasing the minutes of cardio per week.
#3: RESEARCH ON THE TYPES OF EXERCISE
The common types of exercise include cardio, strength training, flexibility training, and HIIT (high-intensity interval training). Cardio exercises raise your heart rate and make your breathing faster. It refers to activities that are aimed at improving your endurance and stamina such as jogging and swimming.
Strength training refers to any type of activity that uses resistance to build muscular strength. Next, flexibility training refers to exercises that help maintain and improve passive range of motion. Lastly, HIIT consists of intense bursts of exercise followed by rest intervals. Choose a blend of exercises that suits you.
#4: CREATE YOUR OWN FITNESS PROGRAM
You need to have a concrete plan if you wish to exercise daily. Consider your fitness goals when designing your fitness program. Having clear goals can help you measure your progress and stay motivated.
As beginners, you can start cautiously and progress slowly. People who have injuries or medical conditions can consult their doctors or therapists first. These professionals will help design a fitness program that gradually improves their strength, endurance, and range of motion.
#5: ASSEMBLE YOUR EQUIPMENT
Start by choosing athletic shoes that support the activity you have in mind. For instance, running shoes are lighter in weight than cross-training shoes. The lightness of running shoes will help you dash when you run a lap.
If you are planning to invest in exercise equipment, choose items that are practical and user-friendly. You can also download fitness apps to track your distance, track calories burned, and monitor your heart rate.
What are you waiting for? Get started on your fitness journey now!