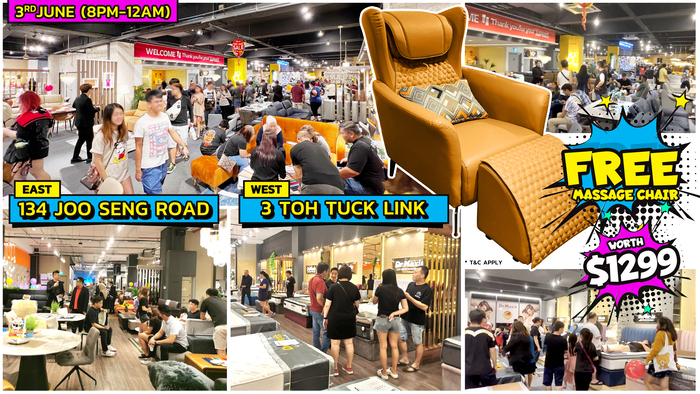 Their recent three-hour midnight furniture sale event was a tremendous success, and they would like to extend their sincerest gratitude to all their customers who made it happen.
Due to popular demand, they will be extending the sale for an additional day on 3rd of June Saturday Night from 8 pm to 12 am. This is an exciting opportunity for those who missed out on the previous event to avail themselves of the biggest furniture sale of the year.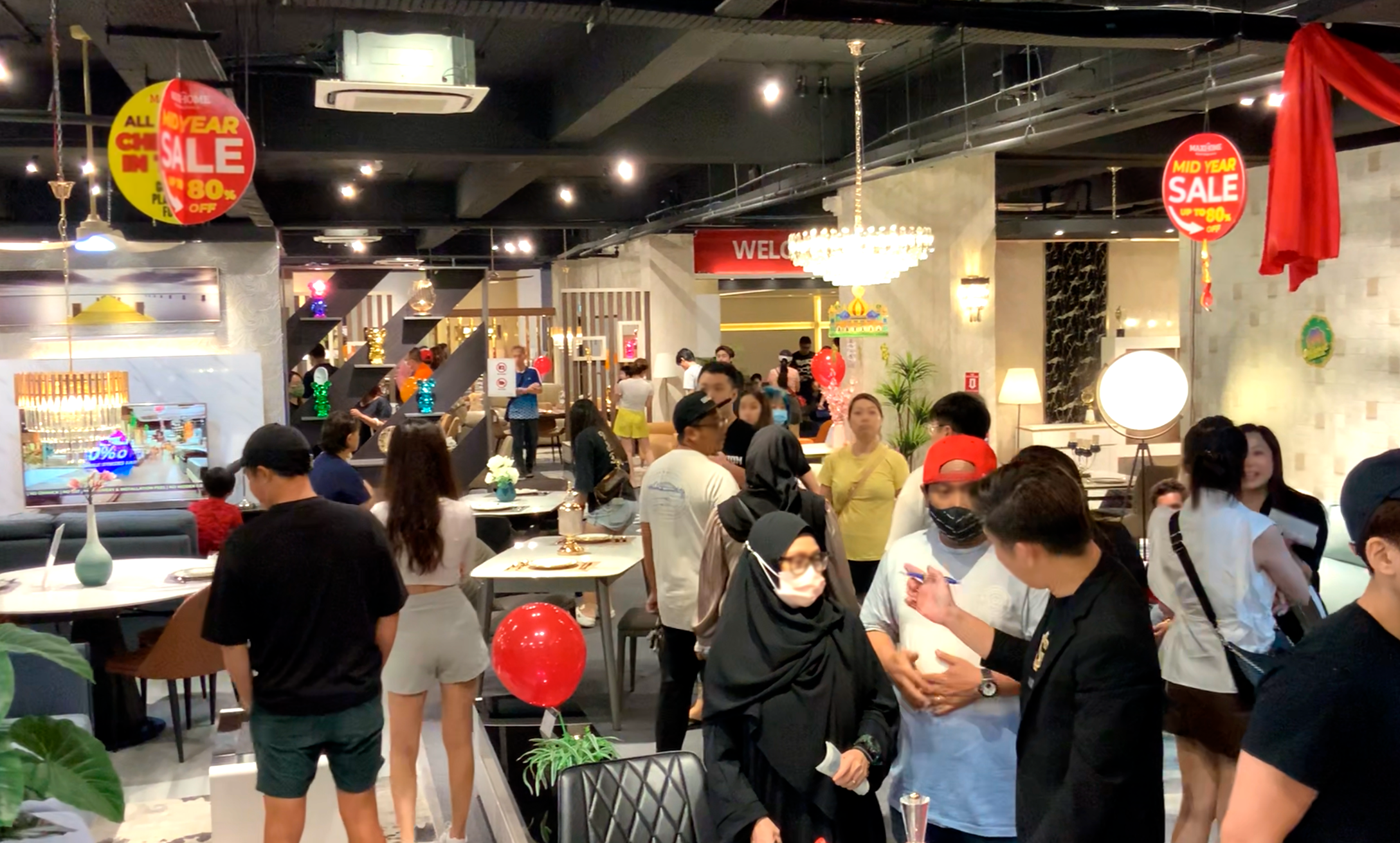 There are two main things that you will love about shopping at Maxihome: they have everything you could want furniture-wise, from feature walls to sofas to dining tables to bedroom set-up. Moreover, they have three outlets around the island where you can check out the furniture in person under a single roof instead of squinting at a photo in a poorly-printed catalog.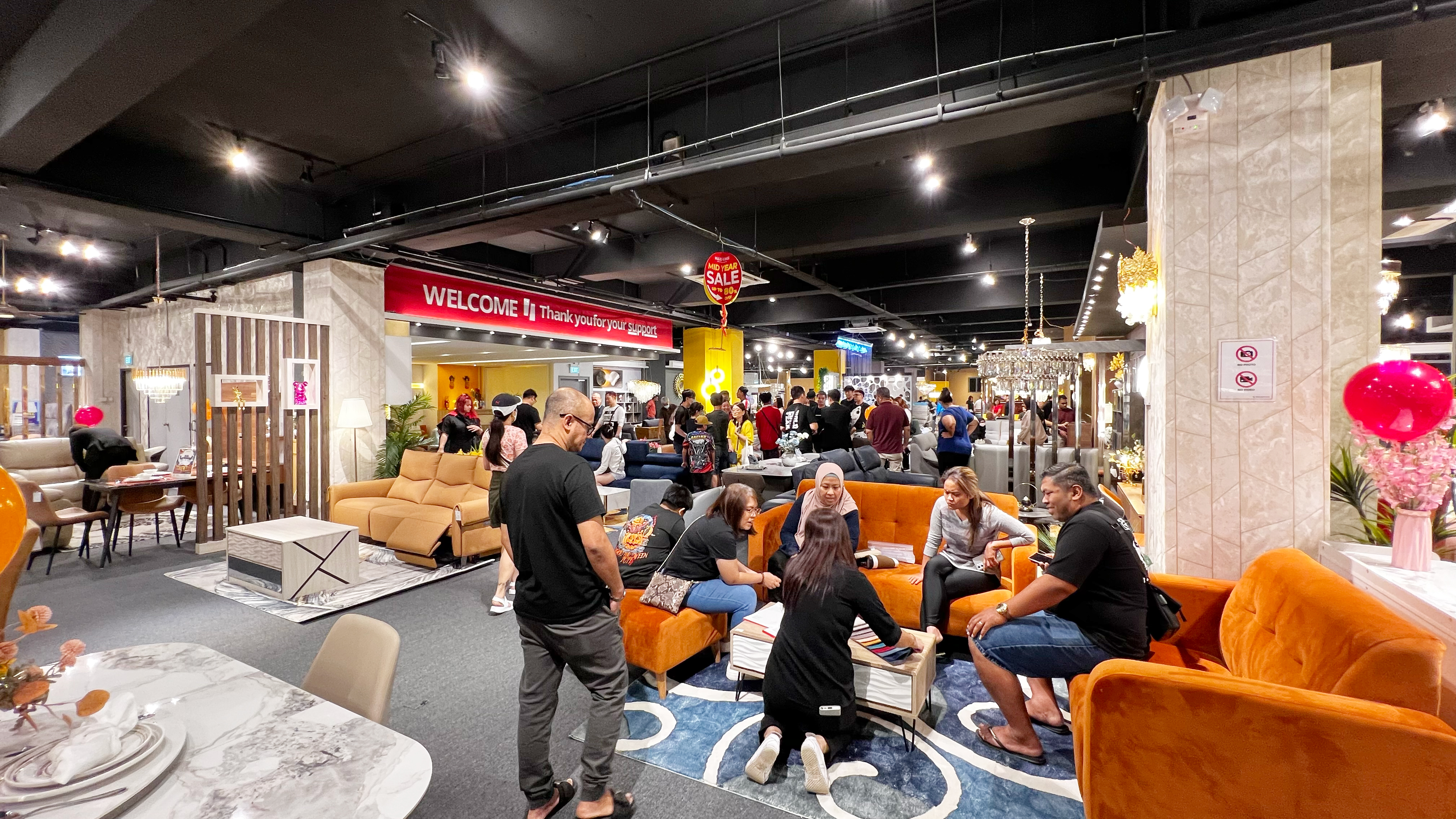 On top of that, you're actually paying affordable prices for high-quality furniture. All their furniture comes with warranties and post-sales service for your peace of mind. They deliver straight to your home with a friendly delivery team. Maxihome also provides customisation options so that your wardrobe, sofa, TV feature wall, and dining table look exactly how you envisioned it.
With their lowest price guaranteed on all furniture, Maxi Home ensures that their prices are lower than the market prices, subject to prevailing terms and conditions.
With discounts of up to 80% off, you can save big on your purchase and get more bang for your buck. And with a range of styles and sizes to choose from, you're sure to find the perfect items to suit your needs and taste.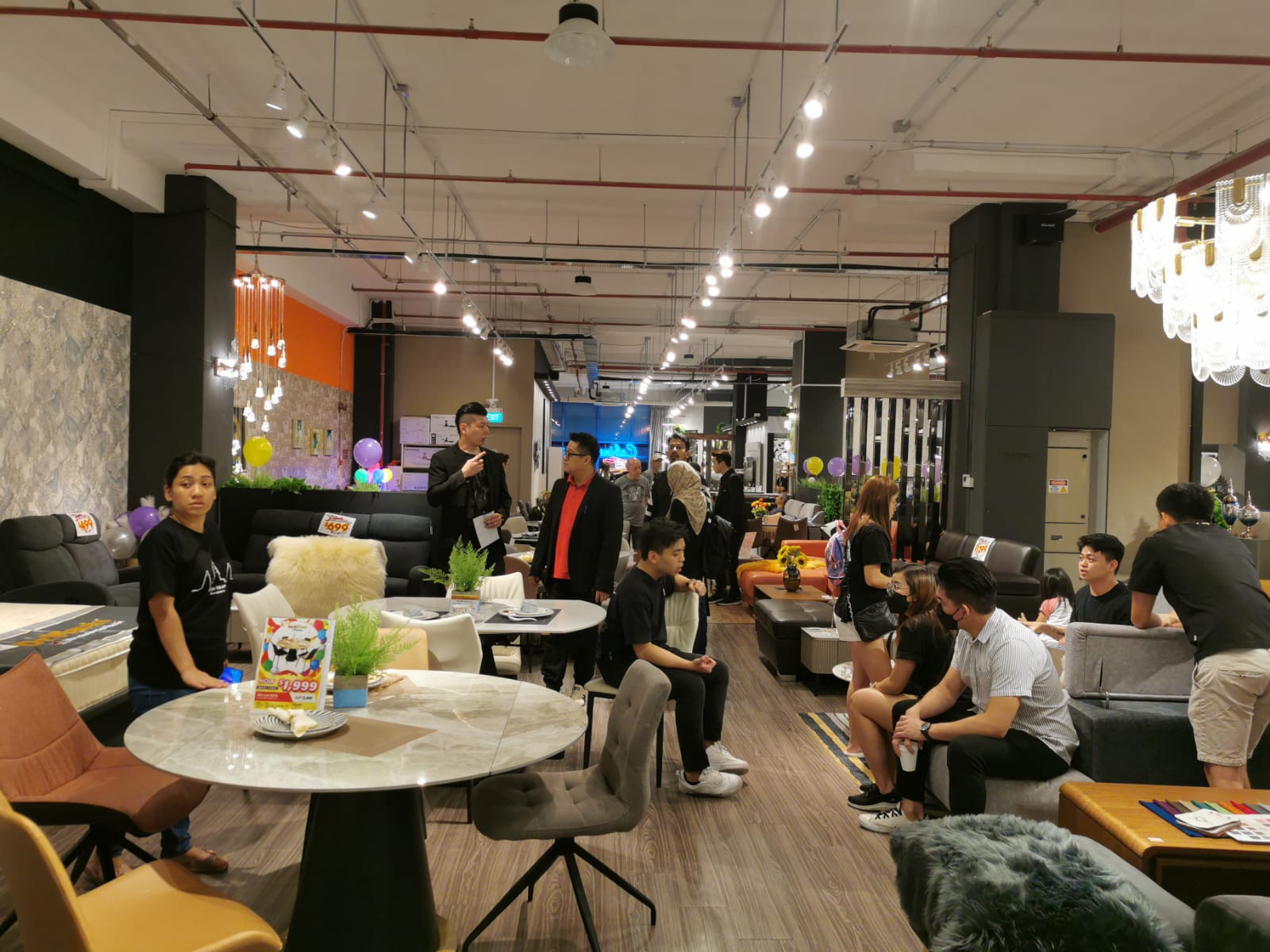 If you choose to buy the Grandeur Palaris and Grand Royale mattresses, you can get a massage chair for FREE.
Don't be worried about the transport costs, MaxiHome is offering a free transport claim rebate of up to $30. All you need to do is provide a receipt or screenshot of your Grab ride. If you're driving, you can also have free parking.
And if you share their original Midnight Special Sale Facebook Posts
You stand a chance to win a free gift of Coffee Table worth up to $599, and many home accessories gifts without any purchase.
Sure Win Lucky Dip
On top of its discounts, Maxi Home will be having a Sure Win Lucky Draw, where you can stand a chance to win these items:
Fridge worth S$1499
55" Samsung TV worth S$1,099
Dyson Vacuum worth S$799
Cinema Projector worth S$549
Robot Vacuum worth S$299
JBL Bluetooth Speaker worth S$189
Air Circulator worth S$128
Security Camera worth S$60
To get one entry ticket to the lucky draw, you have to purchase S$500 and above in a single receipt.
Don't miss out on this incredible opportunity to get a great deal on high-quality furniture. What's more, all prices are negotiable on-site which means you can get an even better price than you see out there. Visit MaxiHome at 134 Joo Seng Road (east side) or 3 Toh Tuck Link(West Side) and take advantage of their midnight special sale.
EVERYTHING MUST GO!!!
All Cooling mattresses up to 80% OFF
All Hotel Series mattresses up to 80% OFF
All Designer bed frames are up to 80% OFF
All Storage beds & pull out beds up to 80% OFF
All sizes are available S/SS/Q/K
Here are the benefits you can expect to enjoy:
GST waive guarantee only for special items
Free parking*
Warranty up to 20 years*
Free delivery and installation* only for special items
0% Interest Instalment Plan up to 12* Months!
FREE Taxi claim upon checkout
Buy Now, Pay Later (GRAB, ATOME)

Event Date: 3rd June 2023
Event Time: Saturday Night 8 pm to 12 am
Website: www.maxihome.com.sg
Address for East Showroom:
134 Joo Seng Road, #02-01, S 368359.
MAP: https://goo.gl/maps/Zj3GTHPvreY1KhBp8
PM for Facebook appointment
https://www.facebook.com/maxihomesg
Whatsapp Appointment
Sharon +65 8406 3358
Address for West Showroom:
3 Toh Tuck Link, #01-02, S 596228
MAP: https://goo.gl/maps/sUHTZxekAydYZHUt7
PM for Facebook appointment
https://www.facebook.com/maxihomepremium
WhatsApp Appointment:
Peter Hui +65 9437 9823
Christy Teh +65 8141 8411