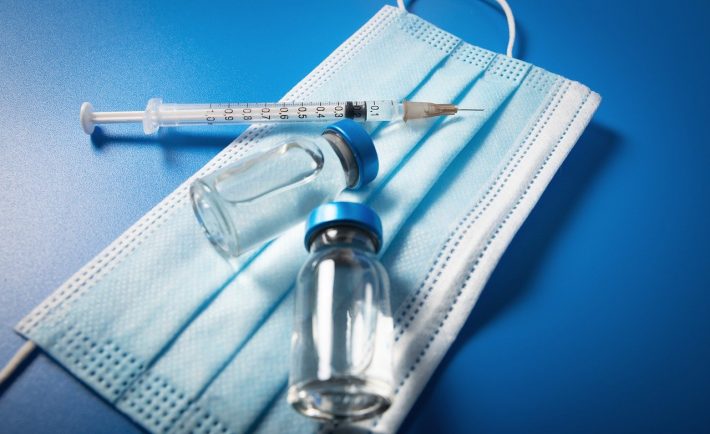 Image Credits: pixabay.com
A booster shot is a supplementary dose of an immunizing agent administered as an injection. In particular, the COVID-19 (coronavirus) booster vaccine shot helps improve your protection after receiving your first two doses of the vaccine. It aids in providing long-term protection against getting seriously ill from COVID-19.
Before getting your booster shot, it is best to educate yourself about the frequent questions surrounding it. On that note, here are the answers to the frequently asked questions on COVID-19 booster shots.
1. WHO CAN GET THE BOOSTER SHOT?
According to the Ministry of Health (MOH), the following people are recommended to receive a booster shot of a PSAR-authorized mRNA vaccine after completing their primary series.
a. People aged 30 years and above,
b. Residents of aged care facilities*,
c. Healthcare and frontline workers*, and
d. People and staff in institutionalized settings*
Note: *Must be 18 years old and over.
2. WILL PEOPLE BELOW THE AGE OF 30 BE OFFERED THE BOOSTER SHOT?
At the time of writing, individuals aged 29 and below are not yet recommended to receive the booster shot. However, there are exceptions to this. People who are 18 years old and over are recommended to receive the booster vaccination if they are healthcare workers, frontline workers, or if they belong to institutionalized settings. Exceptions were given to people who are at high risk of infection.
Alongside EC19V, MOH states that it will continue to monitor data and will update the recommendations when necessary.
3. HOW CAN YOU REGISTER FOR YOUR BOOSTER SHOT?
The booster shot or booster dose is recommended to be taken from six months after you have received the initial two doses of your COVID-19 vaccine. People who are eligible for booster shots will be gradually invited to receive their vaccination through SMS. An SMS with a personalized link will be sent to your handphone number. Please use it to book for an appointment on vaccine.gov.sg.
Eligible seniors aged 60 years and above (i.e., have met the recommended window of about six months after their second dose) will be able to walk into any Vaccination Centre or participating Public Health Preparedness Clinic (PHPC). They can step inside these establishments without a prior appointment to receive their booster shot. People who belong to this category are recommended to get a booster shot as the risk of severe illness from COVID-19 increases with age.
4. DOES YOUR BOOSTER SHOT HAVE TO BE OF THE SAME BRAND AS YOUR FIRST 2 DOSES?
According to Singapore's director of medical services Kenneth Mak, taking a different brand of mRNA vaccine as a booster will lead to an equally effective outcome as receiving the same brand of COVID-19 vaccine. He assured the public of its safety by speaking from his personal experience. At a press conference last November 8, he shared that he was able to receive the Pfizer BioNTech vaccine for his first two doses and the Moderna vaccine for his booster dose.
He said: "This is perfectly safe and provides adequate continued protection against COVID-19. If you are eligible, get your booster vaccinations within the range of vaccines available that the expert committee has recommended."
5. WHAT IS THE DOSAGE USED FOR THE BOOSTER VACCINATION?
The dosages for booster vaccinations differ per type. For instance, the booster dose of the Moderna vaccine is 50 mcg. It is less than the dose given to the first two doses. On the other hand, the booster dose of the Pfizer-BioNTech vaccine is the same as that used for the first two doses. Recipients of this booster will get a dosage of 30 mcg.
6. DO YOU NEED TO RECEIVE A BOOSTER SHOT IF YOU ARE IMMUNOCOMPROMISED?
People who are immunocompromised are already required to receive three doses as part of the primary series. According to MOH, they are recommended to receive a booster dose of PSAR mRNA vaccine. They must receive the booster dose from six months after the completion of their three-dose enhanced primary series.
7. ARE YOU RECOMMENDED TO RECEIVE A THIRD DOSE IF YOU ALREADY RECEIVED TWO DOSES OF SINOVAC/SINOPHARM?
Individuals who received two doses of Sinovac/Sinopharm are recommended to receive a dose of the PSAR mRNA vaccine as a booster. This is only if the individuals are not contraindicated to receive the mRNA vaccines.