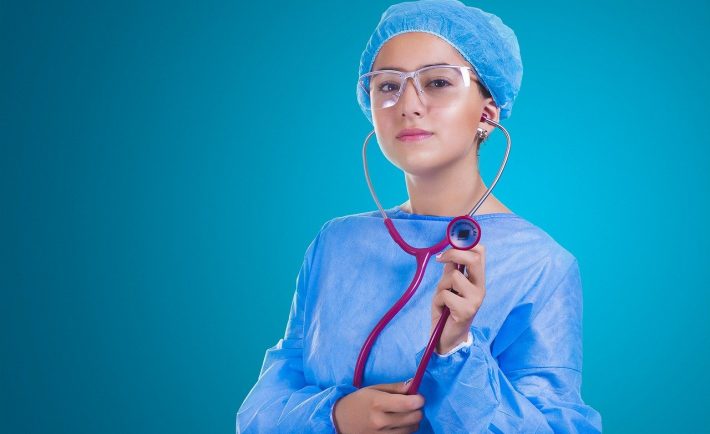 Image Credits: pixabay.com
When it comes to healthcare costs, we are wired to believe that things cost the way they do. If you have an insurance provider, chances are, you are paying a premium on a regular basis. If you are uninsured, you might be avoiding visits to the nearby clinic or hospital.
You can still save money on healthcare! To get the most value for your dollar, follow these money-saving tips.
#1: PRACTICE PREVENTIVE CARE
Do not get sick! One of the best things you can do to limit your healthcare costs is to establish a healthy routine that incorporates good nutrition, regular exercise, and stress management. Choose a wellness routine that works for you. When you nourish your body and spirit, you can have a meaningful impact on your future health and prevent healthcare costs.
#2: SELECT A SUITABLE HEALTH INSURANCE
Health insurance aids you in paying for your medical expenses when you get sick, get injured, or become disabled. Although all Singaporeans and Permanent Residents are covered by Medishield Life, you may face some restrictions to your uses and claims. Payouts correspond to the prices for the Class B2 and C wards in public hospitals. So, you must be prepared to pay a large amount of money if you want to stay in a Class B1 or A ward. You can combat this by enhancing your health insurance coverage with an Integrated Shield plan.
#3: OPT FOR GENERIC MEDICATIONS
Brand-name medications are more expensive than generic brands. From a medical standpoint, previous literature has shown that generic medications seem to perform in the same manner as brand-name medications. Instead of poking a hole in your pocket, you can opt for generics to reap its benefits.
For instance, you can pay S$11.50 for 100 tablets of Paracetamol (500 mg) instead of paying S$10.50 for 20 tablets of Panadol.
#4: DROP BY YOUR LOCAL PHARMACY
For mild conditions, you can visit your local pharmacy to ask for advice. According to Unity's website, their pharmacists can assist you with advice on minor ailments, medication concerns, travel medication, and so on.
For instance, you can consult their pharmacists if you have questions on your medications for your constipation. If you are experiencing mild ailments such as constipation, you can skip the clinic queues and go straight to the pharmacy. However, you must see a doctor if you are certainly unwell.
#5: SCREEN FOR LESS
Screen for Life is a national screening program that encourages Singapore Citizens and Permanent Residents to go for regular health screening. Singaporean citizens only need to pay S$0 to S$5 per screening visit*. While Permanent Residents can check with their CHAS GP clinic on the screening test rates offered under the said program. The doctor consultation will be charged accordingly by the respective CHAS GP clinics.
Note: *Rates apply only at Community Health Assist Scheme (CHAS) General Practitioner (GP) clinics
#6: GO TO THE NEIGHBORHOOD POLYCLINIC FOR AFFORDABLE DENTAL CARE
If you are looking for a dental option for regular check-up and oral maintenance, search no further than the neighborhood polyclinic. Neighborhood polyclinics offer subsidized dental treatment and care. Both SingHealth and National Healthcare Group polyclinics have dental services, and it is easy to make an appointment online.
Recommended: 5 Most Affordable Dental Clinics In Singapore
Alternatively, you may utilize the company dental and health screening benefits. Check with your employee handbook or ask your Human Resources department to know which medical benefits you are eligible for.
#7: FREE VACCINATIONS AT POLYCLINICS FOR INFANTS
The National Childhood Immunization Program offers immunization against certain diseases, which are fully-subsidized. Full subsidies* for vaccinations under this program are available for Singaporean children at CHAS GP clinics and polyclinics.
Note: *This is applicable for certain vaccine brands. Refer to go.gov.sg/vaccine-list for the list of the latest subsidized vaccine brands.