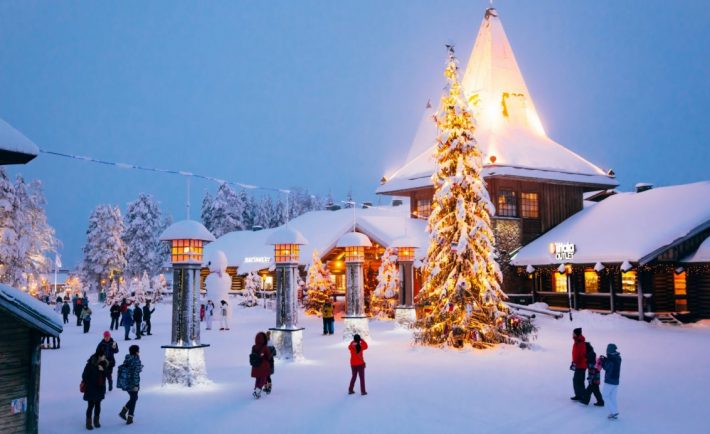 Image Credits: santaclausvillage.info
The World Happiness Report has been running for ten years now.
To create the Happiness World Report, 1,000 people from each nation are usually surveyed. On a range of zero to 10, with zero being the worst imaginable existence, participants are asked to assess and score their current lives. Six variables—corruption, generosity, independence, GDP per capita, social assistance, and healthy life expectancy—are used to justify the rankings.
And if you're curious about our little red dot's position on the list, we've come in at number 27, just behind Taiwan. Given that Singapore was listed as the 32nd happiest nation in the world in the same survey from 2021, that's quite a shift. But going beyond our borders, don't you want to know where the top 10 happiest locations are so you can plan a trip soon?
Let's roll with the rankings!
#10: New Zealand
You may find anything in New Zealand, from a diverse culture to an untamable wilderness. Head to the sandy shores coiled around secluded bays, which are surrounded by fjords shrouded in mist, or make some new acquaintances in the little charming towns.
#9: Israel
Israel has an astounding variety of landscapes, from the wave-lashed beaches of Tel Aviv to the mirror-like vastness of the saline Dead Sea. Spend a few days enjoying all that the city has to offer before venturing out into the sun-baked wilderness to fill your social media feed.
#8: Norway
More than a thousand fjords may be found in Norway. Take out your wool sweater, and get set for a once-in-a-lifetime journey. If you decide to visit Norway, you will discover that it's very different from everywhere else you've gone. Your memories of its stunning beauty will last for years.
#7: Sweden
The attractions in Sweden are countless. Visitors will find untouched nature, top-notch museums, and stunning cities and villages here. Whether you're looking for urban sights, outdoor recreation, or a blend of the two, you will find it in Scandinavia's biggest country.
#6: Luxembourg
One of the smaller nations in all of Europe is Luxembourg. Despite its advantageous location between France, Belgium, and Germany, it occasionally receives less attention than its larger neighbors. It's a remarkable city, though, and since it's very accessible, it's easy to tick off your bucket list of places to visit.
#5: Netherlands
The Netherlands is well-known for being a country of canals, tulips, and windmills, and today's tourists will probably discover these among its many tourist sites. But the nation also has a wealth of beautiful parks and towns, as well as bustling cities like Amsterdam that are home to several museums showing the longstanding works of artists.
#4: Switzerland
Have you been daydreaming of the Swiss Alps, green meadows, and delicious cheese? There are many amazing things to do in Switzerland, which provides the ideal blend of heritage, natural splendor, and entertainment, from skiing and river rafting to picturesque train journeys and distinctive festivities that will keep you occupied all day long!
#3: Iceland
Iceland is a nation that appears to always be covered in snow and ice, but it is also one of the most volcanically active places in the world, with a large number of volcanoes that are waiting to explode. You may spot sparkling glaciers, subterranean caverns, and attractive national parks with roaming reindeer in addition to volcanoes and geothermal lakes.
#2: Denmark
Denmark is a little Scandinavian nation with breathtaking landscapes where visitors may take in the surrounding grandeur. It is endowed with an exquisite combination of innovative architecture, magnificent landscapes, medieval structures, and large and distinctive castles that rapidly enchant visitors.
#1: Finland
Three things make Finland famous across the world: the Northern Lights, snow-covered igloos, and its reputation as the world's happiest nation. Not only that, but as per data from the World Health Organization, Finland has the finest quality of air worldwide. Take a stroll near a lake, through a forest, or just relax on a flat rock by the ocean, and have a wonderful quiet time all to yourself.