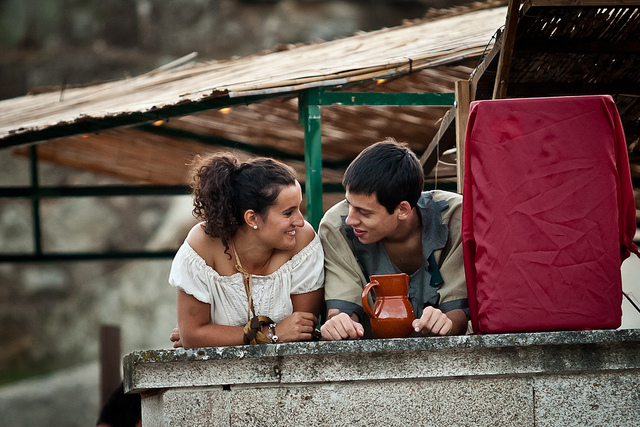 Image Credits: Dani Vázquez via Flickr with Creative Commons License (Attribution-ShareAlike)
As the Mexican Proverb once said: "Tell me who your friends are and I'll tell you who you are."
It is no secret that your friends influence your life in one-way or the other. This influence can either be small such as picking an outfit to work or huge such as choosing which bank to invest on. Either way, being surround by financially responsible friends is always a good idea.
Here are the reasons why:
1. THEY CAN TELL YOU WHEN TO STOP
When you are trying to eliminate an unhealthy habit such as overspending, you must first recognize that the problem exists. Financially savvy friends who care deeply about you can tell you when your spending goes overboard. Because sometimes, all it takes is a little nudging from your friends. Having a friend who will make you realize that you have a problem can make you think harder about your spending weaknesses.
2. THEY CAN STEER YOU TO BETTER FINANCIAL DECISIONS
The time spent with peers increases as the child ages. As the time increases, the power of peer pressure tends to increase as well. Using peer pressure to your advantage, you can make friends with people who are thrifty as they lead you to better financial decisions. For instance, instead of going to a fancy restaurant, they will opt for having a fun dinner at your place while splitting the expenses for pizzas and beverages.
3. THEY CAN HELP YOU DEAL WITH A FINANCIAL CRISIS
The reality manifests that layoffs, bankruptcies, and closings happen around us. Having friends who understand how important money is can help you deal with these unforeseen financial crises. They can help by listening to your dilemma, by connecting you to the resources of the community, and by the power of small deeds (e.g., cooking food or calling to catch up).
4. THEY CAN HELP YOU GROW
Your friend does not have to be as monetarily wise as Warren Buffet to guide you to better finances. You can be both starting from the bottom as long as you are responsible for each other's financial growth. Do this by reminding yourselves about the monetary goals you set. And, if you have no financially responsible friends, you can always introduce them to the idea. Start by introducing the basics of budgeting such as knowing the envelope budgeting technique.
Truly, money matters get easier when you have financially savvy friends to support you along the way! 🙂