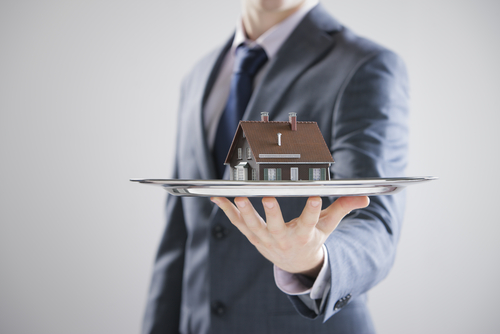 A property for the purpose of investment is always good to have; it is especially beneficial if you are the type of person who loves to take advantage of the ever-growing real estate market. There are countless reasons why more people are starting to invest in properties, but it's mostly due to the fact that property investments are income avenues that only require minimal effort.
But before you even consider embarking on this journey, it is important to understand first what it is all about. Here are things you need to keep in mind before investing in a property.
Consider Flipping Your Investment
Before you invest in a property, it's best to know all the possible options you have to maximize your earning potential. One of the most common ways of making a profit is by flipping your investment.
Most property owners tend to spend a good amount of time and money performing renovations on unappealing buildings or homes. The idea is to increase the curb appeal and overall value of the property.
In real estate, flipping refers to buying an asset with the intent of selling it as soon as possible. Basically, you'll sell the property for a quick profit instead of waiting for its value to appreciate over time.
Flipping is beneficial if you are looking to make profit fast. It also serves as a learning experience, particularly in home improvement and construction.
Take the Extra Costs into Consideration
Maybe you're looking for a longer investment and instead of flipping, you're going to try your hand at renting. There are several factors involved once you decide to rent out space to tenants. These expenses could be the following:
Repairs
Maintenance
Utilities
Insurance
Taxes
Aside from that, you will have to anticipate the possibility of footing extra bills for the property or space if you do not get a tenant right away.
Understand Your Purpose
Just like any form of investment, an investment property is not something you should decide on overnight. You have to know and understand exactly what your reason behind it is. You might want to consider the following:
Are you looking for a way to make quick cash?
Do you see it as a means to move forward with an investment in the long haul?
Do you have plans for improving the property?
Do you want to have it rented out to tenants or sell it for a bigger profit?
If you do not have concrete knowledge why you are investing in a property, you should not be doing it in the first place.
Know the Market Status
Once you understand and decide to invest in a property, the very next thing you need to do is research about the market. This is important because it'll give you an idea of what to expect when investing in a property.
Basically, there are numerous factors that could help determine whether or not today is the perfect time to invest. When investing in a property, you want to buy low in order to sell high. It is really simple actually. You do not want to buy a property that would disable you from selling it for a better price. To put it simply, you want to know what exactly you are getting from this property when you put it out on the market. Is it only good for renting or does it have better chances of selling? Would it be profitable if you make renovations first before putting it out on the market?
Know About The Neighborhood
Another crucial factor you need to consider before investing in a property is its location. Most buyers prefer houses that are located in ideal areas.
For instance, a property situated near hospitals, schools, police stations, and supermarkets, is likely to be sold faster because of its convenience. On the other hand, a house located in an area with difficult access to necessary establishments might make it hard to attract buyers.
It is also essential to consider the neighborhood. You might want to check the following:
Is the place peaceful?
What is the crime rate in that particular area?
What is the level of security in the neighborhood?
Is the neighborhood too crowded?
Conclusion
Investing in property is clearly an interesting journey to take and there are benefits to doing so. However, it is something that you need to heavily consider since you want to make sure it does not leave you and your family in debt. If you want to benefit from this great opportunity, think about all of the aforementioned considerations carefully. Visit https://SolidIncome.NET for all your property investment needs.